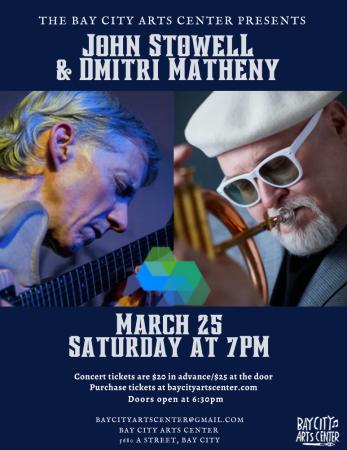 COVID-19 has claimed six more lives in Oregon, raising the state's death toll to 1,161, the Oregon Health Authority reported today December 14th.
Oregon Health Authority reported 1,180 new confirmed and presumptive cases of COVID-19, bringing the state total to 95,010.
The new confirmed and presumptive COVID-19 cases reported today are in the following counties: Baker (1), Benton (11), Clackamas (97), Clatsop (3), Columbia (10), Coos (8), Crook (4), Curry (4), Deschutes (43), Douglas (5), Gilliam (1), Grant (1), Hood River (11), Jackson (40), Jefferson (4), Josephine (17), Klamath (27), Lane (72), Lincoln (7), Linn (34), Malheur (6), Marion (190), Morrow (1), Multnomah (248), Polk (26), Sherman (1), Tillamook (5), Umatilla (23), Union (4), Wasco (4), Washington (234) and Yamhill (38).
COVID-19 hospitalizations: The number of hospitalized patients with COVID-19 across Oregon is 539, which is four more than yesterday. There are 121 COVID-19 patients in intensive care unit (ICU) beds, which is four fewer than yesterday. The total number of patients in hospital beds may fluctuate between report times. The numbers do not reflect admissions per day, nor the length of hospital stay. Staffing limitations are not captured in this data and may further limit bed capacity. More information about hospital capacity can be found here.
Mental and emotional resources for difficult times:
Mental and emotional health resources are available on OHA's Safe + Strong website.
Or call the Safe + Strong Helpline at 800-923-4357 (800-923-HELP). The line offers free, 24-7 emotional support and resource referral to anyone who needs it – not only those experiencing a mental health crisis.
Feeling hope and remaining cautious as the COVID-19 vaccine arrives in Oregon
A message from Patrick Allen, Oregon Health Authority director, about the COVID-19 vaccine:
Do you remember going through a tunnel in the family car when you were a kid? If you were like my brother and sister and me, you had some sort of ritual while you were in the tunnel. Ours was raising our feet off the floor and holding our breath. The first COVID-19 vaccine doses have arrived in Oregon. There is a path out of the pandemic: a light at the end of the tunnel. But this tunnel, unlike those childhood car rides, is going to last several months while we work to get as many Oregonians vaccinated as quickly as possible.
It is a hard truth that we can't vaccinate everyone at once and bring the pandemic to a sudden close. Sadly, that means Oregon will see more COVID-19 infections and more deaths. But we together control how many more that will be. We've already been doing that over the past 10 months. Your actions and your decisions have led to less sickness and death in Oregon compared with most of the rest of the country. We have tragically lost more than 1,100 people in Oregon to COVID-19, but if our death rate was the same as the median rate for the nation, we would already have lost over 2,000 more.
Oregonians have worked together to hold these numbers down. We can't literally hold our breath through this tunnel, but we can do the next best thing: wearing masks, washing hands, making sure our gatherings are small. Doing that, we can make sure that the number of new infections and deaths is as small as possible until we're able to fully vaccinate the wider population and eradicate COVID-19.
First doses are delivered in Oregon, with more to come
Legacy Health is the first registered COVID-19 vaccine provider in the state to receive the vaccine, made by Pfizer Inc. and BioNTech SE. The health system's Holladay Park site in Portland and Meridian Park site in Tualatin each received one package of 975 doses today at around 7 a.m.
Additional doses are expected at three other locations in Oregon on Tuesday: Oregon Health & Science University Pharmacy, Kaiser Permanente's Airport Way Center in Portland and St. Alphonsus Medical Center in Ontario also are each expected to receive 975-dose packages of the Pfizer-BioNTech vaccine.
The remaining 30,225 Pfizer vaccine doses from this week's 35,100-dose allocation for Oregon will arrive at hospitals throughout the rest of the week, with 10,725 doses going to skilled nursing facilities for vaccinations that start next week.
The Centers for Disease Control and Prevention asked Oregon to choose the initial sites as a way to test the system that providers around the state are using to order the vaccine.
The shipments took place after a U.S. Food and Drug Administration decision on Friday to issue an emergency use authorization for the Pfizer-BioNTech vaccine, which was found in Phase 3 clinical trials to be 95% effective and, in most people, cause only mild to moderate, short-lived side effects.
Most Oregon hospitals and health systems that registered as vaccine provider sites are expected to receive the Pfizer-BioNTech vaccine over the next two weeks. Follow-up shipments are anticipated on Dec. 22 and Dec. 29. In addition, a vaccine manufactured by Moderna Inc., which has not yet received FDA emergency use authorization, is also scheduled for delivery in Oregon on Dec. 22 and Dec. 29.
In all, public health officials anticipate there will be enough of the two vaccines to provide first doses to about 100,000 people, with second doses following in January.
Readers share: How you're celebrating safely this holiday season
It's an especially difficult holiday season for so many people in Oregon this year. Months have gone by without many being able to gather with friends and family, and still, visiting loved ones who are especially vulnerable to COVID-19 is too risky.
Coronavirus Update readers wrote in to tell us how they are celebrating the holidays with some of their more vulnerable family members.
"We are planning to have a virtual cookie decorating party with both sets of grandparents (who are in two different states)."
"With two young children it's important to keep the grandparent connection. We are having weekly activities over FaceTime, including gingerbread house decorating and 'Hot Cocoa, Cookies, and 

Christmas

 Stories' with grandparents reading to the children."
"Halloween is my daughter's birthday. We have to be super distant from people as her father is going through chemotherapy at the same time as the pandemic. She had a great idea to do an 'Easter egg hunt' with glow in the dark eggs, so she and her brother did an egg hunt for her birthday."
A reader whose loved one lives in an assisted living facility that can't allow even outside visits due to COVID-19 decorated the outside of her loved one's window for the holidays. She hopes this will inspire others to do the same.
This photo, shared with permission from a Coronavirus Update reader, shows how she decorated a loved one's window at a long-term care facility.