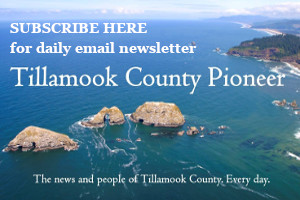 COVID-19 has claimed 12 more lives in Oregon, raising the state's death toll to 1,045, the Oregon Health Authority reported today December 7th.
OHA also reported 1,331 new confirmed and presumptive cases of COVID-19, bringing the state total to 85,788.
The new confirmed and presumptive COVID-19 cases reported are in the following counties: Baker (5), Benton (19), Clackamas (134), Columbia (7), Coos (9), Crook (6), Curry (8), Deschutes (66), Douglas (11), Grant (1), Harney (3), Hood River (3), Jackson (21), Jefferson (44), Josephine (21), Lane (78), Lincoln (17), Linn (50), Malheur (11), Marion (165), Multnomah (330), Polk (24), Umatilla (15), Union (7), Wasco (16), Washington (225), Yamhill (35).
Assessing alcohol consumption during COVID-19
The year is almost behind us, and it's been a rough one. As we look for different ways to add cheer to the holiday season, it's important to remember the risks related to alcohol use and COVID-19:
Alcohol use can increase the risk of acute respiratory distress syndrome and pneumonia, which are sometimes associated with COVID-19.
Poor decision-making from drinking alcohol may lead to abandoning habits that help keep all of us safe, such as physical distancing and wearing a mask or face covering.
Heavy alcohol use also increases the risk of acute respiratory distress syndrome (ARDS), one of the most severe complications of COVID-19.
Learn more:
How to get a COVID-19 test
We understand that getting tested for COVID-19 can seem daunting, especially if you aren't feeling well. Here's what you need to know about getting tested in Oregon:
You should get tested if you have symptoms of COVID-19 or if you were a close contact of someone with COVID-19.  Close contact means being within six feet of someone for 15 minutes or more over the course of a day, with or without a mask or face covering.
If you are getting tested because you had close contact with someone who has COVID-19, it's best if you wait three to four days after you were together before taking a test. The test may not work if you get tested too soon. You should stay home and away from others while you wait.
If you have insurance, contact your health care provider or use the map on Oregon Health Authority's testing webpage to find a clinic near you. Most insurance providers cover the costs of COVID-19 testing and associated care.
If you need a free community testing event, you can find a list of upcoming events on the Do I Need a COVID-19? Test website. You'll need to register and create a new user account that will ask for contact information. This will let you schedule an appointment for your selected event and get your test results. Because of the high demand for COVID-19 tests, an appointment and voucher are required for testing, one person per appointment. If there are no appointments available, please select another location and date. Only those with appointments are guaranteed a test.
Health care coverage for uninsured Oregonians
Do you need health insurance? Many Oregonians who are uninsured may qualify for the Oregon Health Plan (OHP) or for help paying for coverage through the Marketplace. Oregon's Marketplace open enrollment runs from Nov. 1 through Dec. 15 and is the only time of year many people can buy private health insurance. If you have recently lost a job or insurance through your employer, have experienced a change in income, or had other major life changes, you are eligible to sign up for health insurance plans through the Marketplace for a 60-day special enrollment period after a qualifying event such as job loss.
You can apply for the Oregon Health Plan at OHP.Oregon.gov at any time. To find out what coverage and savings are available to you, visit OregonHealthCare.gov/WindowShop.
COVID-19 hospitalizations
The number of hospitalized COVID-19 patients across Oregon increased to 565, 19 more than yesterday. There are 120 COVID-19 patients in Intensive Care Unit (ICU) beds, seven more than yesterday.