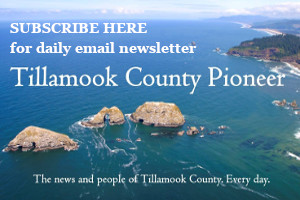 EDITOR'S NOTE: As Tillamook Country prepares to enter Phase 2 on Monday June 8th, neighboring Lincoln County, today is reporting one of the largest outbreaks on the coast with currently over 60 cases reported at Pacific Seafood in Newport, and more cases expected to be reported this week. As noted below, this is the highest daily count since the onset of the pandemic, but it due in part to increased testing. Instead of the generic OHA Coronavirus header that the Pioneer has been using for these reports, today we've included a reminder — the phased re-opening can only continue if we all continue to wear face coverings/masks, physically distance and diligent hand hygiene to reduce the spread of COVID-19. Wash your hands, wear your mask and we can continue to slowly move toward resuming business and recreational activities. Stay safe, stay healthy!
PORTLAND, Ore. — COVID-19 has claimed one more life in Oregon raising the state's death toll to 164, the Oregon Health Authority reported today Sunday, June 7th.
Oregon Health Authority reported 146 new confirmed and presumptive cases of COVID-19, bringing the state total to 4,808.
The new cases reported today are in the following counties: Clackamas (18), Deschutes (2), Hood River (12), Lincoln (61), Linn (1), Marion (11), Multnomah (22), Umatilla (5), Wasco (2), Washington (8), Yamhill (4).
Today's COVID-19 case count marked the highest daily count since the onset of the pandemic in Oregon, with 146 presumptive and confirmed cases reported to OHA.
The high number is tied to several factors, including more widespread testing, increased contact tracing and active monitoring of close contacts of cases. Workplace outbreaks are another source of the high number.
An outbreak of 65 cases of COVID-19 has been reported at Pacific Seafood in Lincoln County. The investigation into the outbreak started June 2, but the initial case count was below the threshold for public disclosure. OHA is now publicly reporting COVID-19 outbreaks of more than five cases in workplaces with more than 30 employees.
State and county public health officials are working with the business to address the outbreak and protect the health of workers. The risk to the general public is considered low.
Persons who have symptoms of COVID-19 or concerns about their risk of exposure are encouraged to contact their health care provider.
Additional information for this outbreak, along with all active and resolved workplace outbreaks, will be added to the COVID-19 Weekly Report published on June 10.
The 12 new cases in Hood River today also are linked to outbreaks at seasonal agricultural facilities.
The 22 new cases in Multnomah County appear to be from sporadic sources.
Although the number is high today, the overall rate of infection in Oregon remains among the lowest in the United States.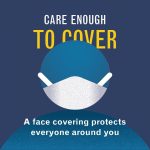 Today's case count serves as a reminder that Oregonians need to continue to maintain physical distancing, wear face coverings where physical distancing cannot be maintained and follow good hand hygiene.
See table below for total cases, deaths and negative tests by county.
County                       Cases(1)              Deaths(2)                 Negatives(3)
Baker                                1                          0                                  290
Benton                          62                          5                               4,077
Clackamas                 364                        12                               13,507
Clatsop                        45                          0                                 1,726
Columbia                    16                          0                                  1,737
Coos                             32                         0                                  1,710
Crook                             6                         0                                     673
Curry                             7                         0                                     408
Deschutes                 135                        0                                  6,420
Douglas                       29                       0                                  3,193
Gilliam                          0                       0                                       68
Grant                             1                       0                                       112
Harney                          1                       0                                       252
Hood River                56                      0                                    1,464
Jackson                      71                       0                                    7,807
Jefferson                   57                        0                                   1,142
Josephine                 23                         1                                  2,644
Klamath                   45                          0                                 3,786
Lake                            2                          0                                    168
Lane                         80                          3                                13,343
Lincoln                   94                           0                                  1,994
Linn                       125                          9                                  4,600
Malheur                  34                         1                                       804
Marion               1,050                      27                                  10,983
Morrow                   13                        0                                         211
Multnomah       1,286                     65                                    30,218
Polk                        103                     12                                       2,087
Sherman                    1                       0                                          113
Tillamook                6                        0                                         816
Umatilla               136                       3                                       1,926
Union                       6                        0                                         515
Wallowa                   3                       0                                         169
Wasco                    35                        1                                       1,551
Washington       798                      18                                    19,614
Wheeler                  0                        0                                         101
Yamhill                 85                        7                                      3,363
Total                4,808                   164                                   143,592
1) This includes cases confirmed by diagnostic testing and presumptive cases. Presumptive cases are those without a positive diagnostic test who present COVID-19-like symptoms and had close contact with a confirmed case. County of residence for cases may change as new information becomes available. If changes occur, we will update our counts accordingly.
2) For additional details on individuals who have died from COVID-19 in Oregon, please refer to our press releases.
3) This includes cases who test negative and are not epi-linked to a confirmed case.
Stay informed about COVID-19:
Oregon response: The Oregon Health Authority and Oregon Office of Emergency Management lead the state response.