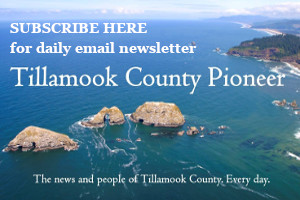 COVID-19 has claimed two more lives in Oregon, raising the state's death toll to 192, the Oregon Health Authority Monday June 22nd.
Oregon's 191st COVID-19 death is a 68-year-old man in Lincoln County who died June 16 in his residence and tested positive on June 17. He did not have underlying medical conditions.
Oregon Health Authority reported 146 new confirmed and presumptive cases of COVID-19, bringing the state total to 7,083. The new confirmed and presumptive COVID-19 cases reported June 22nd are in the following counties: Benton (2), Clackamas (15), Deschutes (4), Douglas (1), Hood River (1), Jackson (1), Jefferson (1), Lane (4), Lincoln (6), Marion (47), Morrow (1), Multnomah (17), Umatilla (11), Union (5), Wasco (1), Washington (27), and Yamhill (2).
Tips for wearing a face covering
Starting June 24, face coverings will be required in Multnomah, Washington, Clackamas, Hood River, Marion, Polk and Lincoln counties in indoor public spaces to help slow the spread of COVID-19. We're going to share some helpful tips, myths and facts about face coverings you can share with your friends and family as this new requirement goes into effect.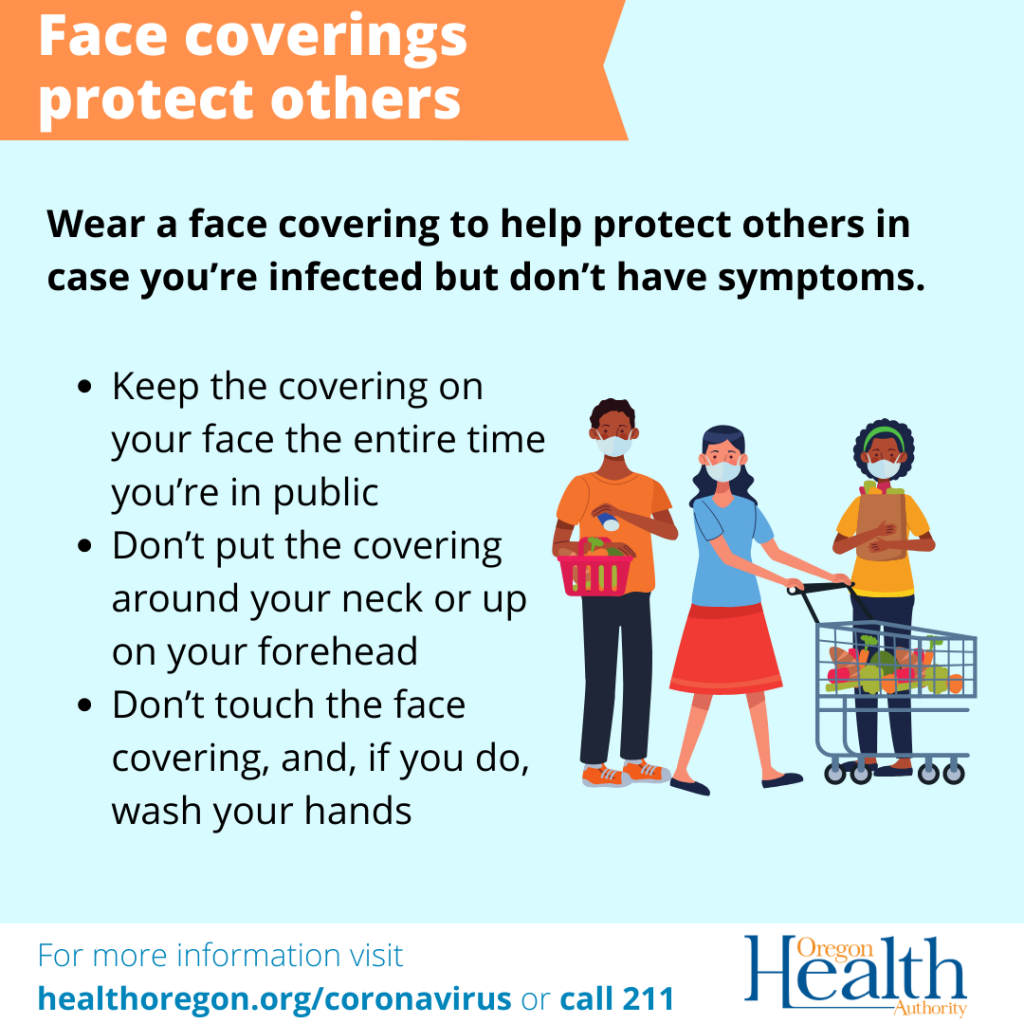 If you experience symptoms of a heart attack or stroke, seek immediate medical attention
With hospitals across Oregon focused on people who have developed COVID-19, some people with unrelated but still urgent health problems are hesitant about going to emergency rooms.
Emergencies don't stop for COVID-19, and certain heart and stroke symptoms need immediate medical attention.
– Heart attacks can be sudden and intense. But most start slowly, with mild pain and discomfort in one or both arms, the back, neck or jaw; and shortness of breath.
– Sudden face drooping, weakness in an arm or leg, or speech difficulty are stroke symptoms.
Call 911 if you experience any of these symptoms.
For more information about heart attack warning signs visit the American Heart Association. To learn more about stroke warning signs, visit the American Stroke Association.
To see more case and county-level data, go to the Oregon Health Authority COVID-19 website: www.healthoregon.org/coronavirus.