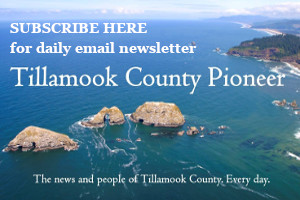 Today, August 3, 2021, Oregon Health Authority is reporting 1,575 new confirmed and presumptive cases of COVID-19, bringing the state total to 223,364. This is the highest daily case count since May. The new cases reported are in the following counties: Baker (21), Benton (21), Clackamas (96), Clatsop (19), Columbia (16), Coos (35), Crook (22), Curry (32), Deschutes (42), Douglas (83), Grant (2), Harney (2), Hood River (6), Jackson (253), Jefferson (4), Josephine (41), Klamath (27), Lane (127), Lincoln (11), Linn (43), Malheur (25), Marion (164), Morrow (5), Multnomah (116), Polk (39), Tillamook (9), Umatilla (96), Union (11), Wallowa (6), Wasco (11), Washington (160), Wheeler (4) and Yamhill (26).
There are nine new COVID-19 related deaths in Oregon, raising the state's death toll to 2,872. More information on COVID-19 related deaths are available here: oregon.gov/oha/erd/pages/covid-19-news.aspx
The number of hospitalized patients with COVID-19 across Oregon is 379, which is 39 more than yesterday. There are 119 COVID-19 patients in intensive care unit (ICU) beds, which is 17 more than yesterday.
The total number of patients in hospital beds may fluctuate between report times. The numbers do not reflect admissions per day, nor the length of hospital stay. Staffing limitations are not captured in this data and may further limit bed capacity.
We want to keep you informed about COVID-19 in Oregon. Data are provisional and change frequently.
Samples for 321,015 tests have been reported positive.
Samples for 5,431,123 tests have been reported negative.
For more information, visit healthoregon.org/coronavirus.
Blazer5 Gaming players share their #MyVaccineReason
Watch Blazer5 Gaming players get their vaccines and share their reasons for getting vaccinated by clicking on the image below. You can also learn more at https://myvaccinereason.org/
Times are stressful right now, but you are important
We've entered another difficult time during the pandemic. Case counts have been increasing and recommendations on masking have changed once again.
The COVID-19 pandemic is a traumatic event and we are experiencing a response to that trauma. It's natural to feel stress during times like these. Stress can cause feelings of fear, anger, sadness, worry, frustration or numbness. These feelings are natural responses to stress. Part of taking care of ourselves is paying attention to our feelings.
Stress may also cause physical reactions such as the following:
Changes in appetite, energy, desires and interests
Difficulty concentrating and making decisions
Difficulty sleeping or nightmares
Physical reactions, such as headaches, body pains, stomach problems and skin rashes
Worsening of chronic health problems
Worsening of mental health conditions
Increased use of tobacco, alcohol, and other substances
The Centers for Disease Control and Prevention (CDC) offers these healthy ways to cope with stress:
Take breaks from watching, reading, or listening to news stories, including those on social media. It's good to be informed but hearing about the pandemic constantly can be upsetting. Consider limiting news to just a couple times a day and disconnecting from phone, TV and computer screens for a while.
Take care of your body.
Take deep breaths, stretch, or meditate.
Continue with routine preventive measures (such as vaccinations, cancer screenings, etc.) as recommended by your healthcare provider.
Get vaccinated with a COVID-19 vaccine when available.
Make time to unwind. Try to do some other activities you enjoy.
Connect with others. Talk with people you trust about your concerns and how you are feeling.
Connect with your community- or faith-based organizations. If you're concerned about connecting in person, try connecting online, through social media, or by phone or mail.
The CDC has more information on coping with a traumatic event here.
If you would like to talk with someone or to find more resources to support your mental health, the Safe + Strong helpline has a list of helplines you can call, or you can call their helpline at 800-923-HELP (4357).
How to get a COVID-19 test
Thinking about getting tested for COVID-19 can be stressful, especially if you aren't feeling well. Here's what you need to know about getting tested in Oregon:
Who should get tested? 
If you have symptoms of COVID-19 or if you were a close contact of someone with COVID-19, you should get tested regardless of vaccination status. Close contact means being within six feet of someone for 15 minutes or more over the course of a day, with or without a mask or face covering.
If you are getting tested because you had close contact with someone who has COVID-19, it's best if you wait three to four days after you were together before taking a test. The test may not work if you get tested too soon. You should stay home and away from others while you wait.
I've been fully vaccinated, should I still get tested?
While breakthrough cases are uncommon, you should still get tested if you have symptoms of COVID-19.
If you were a close contact of someone with COVID-19, you should also get tested.
Where can I get tested?
If you have insurance, contact your health care provider. Most insurance providers cover the costs of COVID-19 testing and associated care.
If you'd like a free community testing event, you can find a list of upcoming events on the Do I Need a COVID-19? Test website. You'll need to register for an account and provide your contact information. This will let you schedule an appointment for your selected event and get your test results.  If there are no appointments available, please select another date or location. If you are not able to register in advance, you can still show up and register in-person.
If you're at high risk for COVID-19 and test positive, there might be treatment options available for you. You can read more about those treatments on our blog.
People in Oregon can get 2021 health insurance until Aug. 15
If you don't qualify for Oregon Health Plan (OHP) and you don't have insurance through your work, you can sign up for an individual or family plan at the Oregon Marketplace. The deadline for 2021 coverage is Aug. 15. To learn more, visit OregonHealthCare.gov or call 855-268-3767 (toll-free) to find free, local help.
Learn more about COVID-19 vaccinations