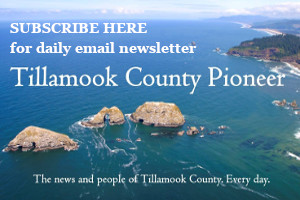 PORTLAND, Ore. — COVID-19 has claimed two more lives in Oregon, raising the state's death toll to 171, the Oregon Health Authority reported today June 11th.
Oregon Health Authority reported 178 new confirmed and presumptive cases of COVID-19 as of 12:01 a.m. today, bringing the state total to 5,237.
The new cases are in the following counties: Clackamas (47), Clatsop (1), Crook (2), Deschutes (1), Hood River (1), Jefferson (3), Lake (2), Lane (3), Lincoln (9), Marion (34), Multnomah (43), Polk (4), Umatilla (4), Union (1), Wallowa (1), Wasco (1), Washington (15), Yamhill (6).
Today's COVID-19 case count marked the highest daily count since the onset of the pandemic in Oregon.
The reasons for the higher numbers are tied to several factors including widespread availability of testing, increased contact tracing, and active monitoring of close contacts of cases. Workplace outbreaks are another source of the high number.
Higher case counts serve as a reminder that Oregonians need to continue to maintain physical distancing, wear face coverings where physical distancing cannot be maintained and follow good hand hygiene.
Note: One case previously reported in Jackson County was determined not an Oregon resident; the county case count has been appropriately adjusted.
Oregon Department of Education Releases Ready Schools, Safe Learners Guidance
The Oregon Department of Education today shared Ready Schools, Safe Learners, the initial guidance for how public and private schools will develop an operational blueprint for the 2020-21 school year.
Recognizing that COVID-19 will likely continue to pose a public health risk throughout the school year, and that the prevalence of COVID-19 varies community by community, the blueprint instructs districts to develop a back-to-school plan that uses a mix of on-site and distance learning options to protect the safety of students, staff, and families. Districts must also develop communicable disease management plans and contingency plans in the event of COVID-19 outbreaks––including returns to fully distance learning and modified school year calendars as necessary.
Governor Kate Brown also announced that she will be convening a Healthy Schools Reopening Council to advise her and the Oregon Department of Education (ODE) during the Ready Schools, Safe Learners K-12 schools reopening process. The council will ensure all community voices––especially those representing school employees and Oregon's Black, Indigenous, Latinx, and other communities of color––have a forum to give feedback as school districts develop their plans for a safe return to school for Oregon's students.
Outbreaks reported in COVID-19 Weekly Report issued Wednesday June 10th
Oregon Health Authority is committed to informing Oregonians about active and resolved outbreaks of more than five cases at worksites of more than 30 employees. OHA will report new outbreaks of more than 20 cases at a worksite in its daily news release Monday through Friday. All outbreaks of five or more cases will be reported and updated once a week in the COVID-19 Weekly Report.
OHA began reporting active workplace outbreaks in its June 3 Weekly Report. New – COVID-19 Weekly Report is a data table of all resolved worksite outbreaks.
Also new in today's Weekly Report is COVID-19 deaths associated with long-term care facility employees in aggregate.
The Weekly Report is a compilation of epidemiological data about the presence of COVID-19 in Oregon.
To see more case and county level data, please visit the Oregon Health Authority website: www.healthoregon.org/coronavirus.