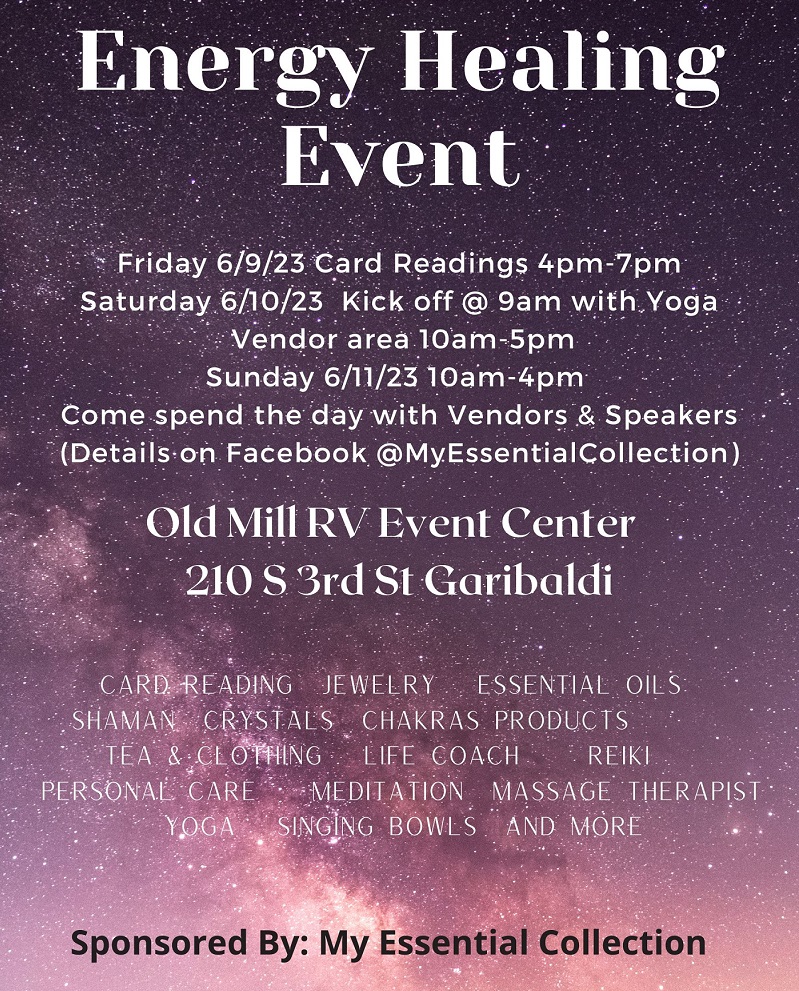 COVID-19 has claimed four more lives in Oregon, raising the state's death toll to 180, the Oregon Health Authority reported Monday June 15th.
Oregon Health Authority reported 184 new confirmed and presumptive cases of COVID-19, bringing the state total to 5,820. The new confirmed and presumptive COVID-19 cases reported today are in the following counties: Clackamas (6), Hood River (1), Jackson (1), Jefferson (1), Klamath (2), Lake (1), Malheur (2), Marion (4), Multnomah (37), Polk (3), Umatilla (9), Union (99), Wasco (2), Washington (15), Yamhill (1).
OHA is coordinating with Union County public health authorities to respond to an outbreak of COVID-19. The high number of cases in Union County reported June 15th has been linked to the Lighthouse Pentecostal Church in LaGrande.
Smoking, vaping and COVID-19
Here are three important things to know about COVID-19 and smoking or vaping:
People who smoke or vape are at an increased risk of developing more severe symptoms of COVID-19
Smoking or vaping doubles the risk of developing respiratory viruses, such as COVID-19
If you quit, your health can improve within days and weeks, which could increase the odds of recovering more quickly if you get COVID-19
If you or your loved one need help quitting, call 1-800-QUIT-NOW or visit quitnow.net/Oregon.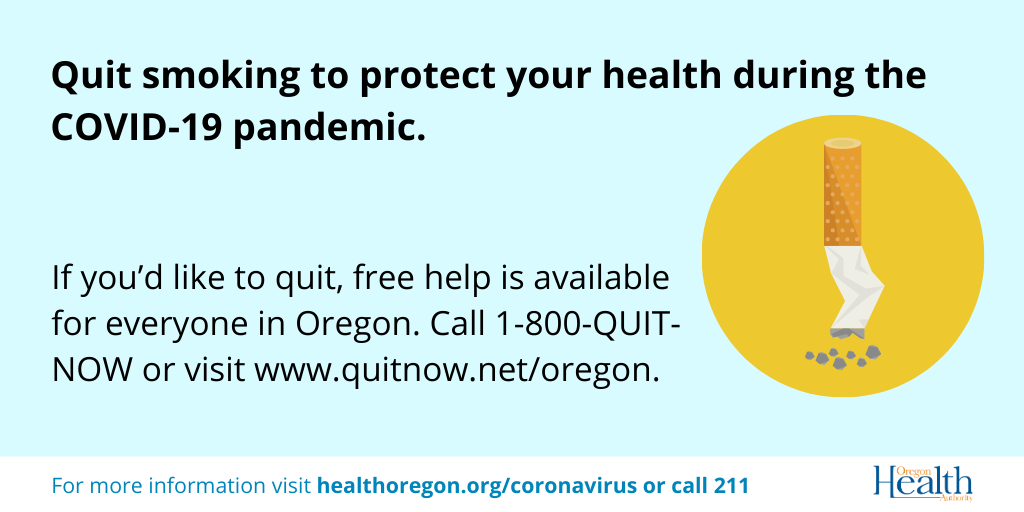 Webinar for behavioral health consumers
OHA's Office of Consumer Activities is hosting weekly webinars for behavioral health consumers and family members every Tuesday from 3:30 p.m. to 4:30 p.m. Join OCA Director Brandy Hemsley, along with other members of the OHA team, to hear updates and ask your questions.
The topic for Tuesday, June 16 will be Social Determinants of Health, Housing, and Community Resources. Brandy will be joined by staff from OHA's Community Partner Outreach Program, OHA's Social Determinants and Housing Manager, and our friends from the Public Utilities Commission and Oregon Lifeline program.
If you registered for these before June 2, you will need to re-register and use a new link to access the presentations. Please sign up here: https://attendee.gotowebinar.com/register/1862763319982022158. After registering, you will get an email with information about how to join using your computer, tablet, or telephone.
These webinars are now accessible to the Deaf and hard of hearing community, with live ASL interpretation and real time captioning. Captioning can be accessed by clicking on this CART Streaming Link: https://www.streamtext.net/player?event=OHA. For questions or additional support, please contact Brandy directly.
Celebrate the class of 2020
Graduation ceremonies across the state have been disrupted by COVID-19, but this weekend, Oregon took some time to celebrate our graduates with a virtual commencement.
Governor Kate Brown provided a commencement address to the class of 2020, which can be viewed on YouTube.