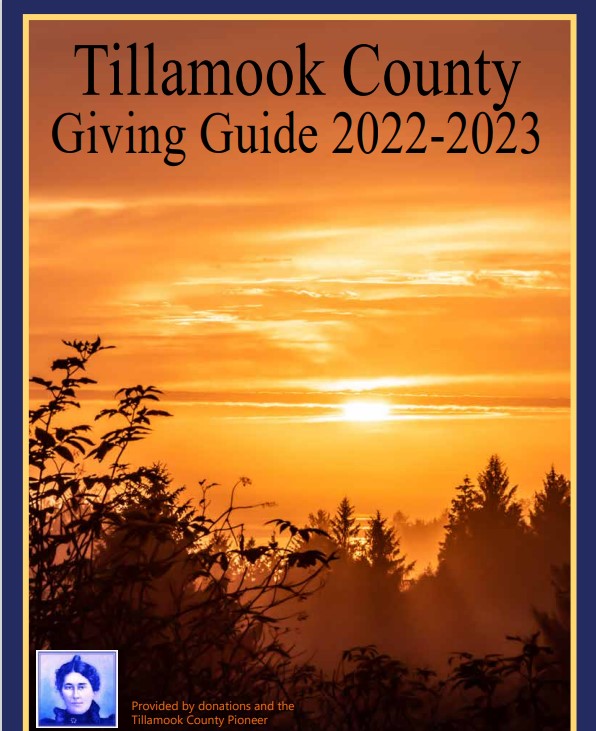 The state's death toll from COVID-19 is unchanged from yesterday and remains at 521, the Oregon Health Authority reported
Oregon Health Authority reported 215 new confirmed and presumptive cases of COVID-19, bringing the state total to 30,060.
The new cases are in the following counties: Benton (2), Clackamas (11), Clatsop (1), Columbia (3), Deschutes (7), Douglas (1), Grant (2), Hood River (1), Jackson (14), Jefferson (7), Klamath (7), Lane (23), Linn (11), Malheur (11), Marion (28), Morrow (1), Multnomah (43), Polk (2), Tillamook (1), Umatilla (7), Washington (29) and Yamhill (3).
How to apply for disaster aid due to wildfires
If you experienced uninsured losses or damage due to wildfires, you may qualify for disaster aid. Federal funds are available to help eligible individuals recover from wildfire in Clackamas, Douglas, Jackson, Klamath, Lane, Lincoln, Linn and Marion Counties.
Oregon received federal emergency aid to supplement state, tribal and local recovery efforts in areas wildfires and straight-line winds affected beginning on Sept. 7, 2020.
"Oregon is resilient, but to fight fires on this scale, we need all the help we can get," said Governor Kate Brown. "I am grateful for the White House's swift response in quickly granting a Presidential Disaster Declaration and the immediate implementation of the Federal Emergency Management Agency's  individual assistance program, which will help bring additional relief to Oregonians impacted by the devastation of these fires."
Assistance may include grants for temporary housing and home repairs, low-cost loans to cover uninsured property losses and other programs to help individuals and business owners recover from the effects of the disaster.
Individuals and business owners who sustained losses in the designated areas can begin applying for assistance by registering online at www.DisasterAssistance.gov or by calling 1-800-621-3362 or 1-800-462-7585 TTY. You are encouraged to apply as soon as possible.
Federal assistance through FEMA's Public Assistance program is available to Benton, Clackamas, Columbia, Coos, Deschutes, Douglas, Jackson, Jefferson, Josephine, Klamath, Lake, Lane, Lincoln, Linn, Marion, Multnomah, Tillamook, Wasco, Washington and Yamhill Counties.
Governor Brown provided an update on Oregon's emergency response at a press briefing.
You can find more information about applying for assistance, current conditions and other resources at wildfire.oregon.gov.
Oregon joins Western States Pact in testing exposure notification technology
Governor Kate Brown announced yesterday that Oregon is joining Western States Pact members California, Washington, Colorado and Nevada in a pilot project to test COVID-19 exposure notification technology. The pilot project will test the Exposure Notification Express mobile application developed by Google and Apple. For those who voluntarily choose to use the exposure notification technology, the app confidentially notifies individuals who may have been exposed to someone who tested positive for the virus. Privacy and security are central to the design of the technology, which does not collect location data from any device and never shares user identities. Users must opt into the technology.
"Knowledge is power when it comes to stopping the spread of COVID-19, and this pilot project will help people make informed decisions to keep themselves healthy, while still protecting individual privacy," said Governor Brown. "COVID-19 knows no state borders, and my goal is to make sure, if more widely implemented, this exposure notification technology is made available to those communities that have been disproportionately impacted by this disease — Black, Indigenous, Latinx, Pacific Islander and Tribal communities, as well as those living in the rural parts of our states."
Facebook Live on wildfire smoke
As wildfires continue throughout the state, many of you are wondering what exposure to unhealthy to hazardous air quality levels means for the health of you and your loved ones. Yesterday, OHA, Oregon OSHA and Oregon DEQ held a Facebook Live to answer questions from people in Oregon. You can watch the recording at the links below:
Facebook (English): https://www.facebook.com/OregonHealthAuthority/videos/2912791535618371
Facebook (Spanish): https://www.facebook.com/OHAespanol/videos/641411156519796
YouTube: https://www.youtube.com/watch?v=C0JF-gjCJmU&feature=youtu.be
Here are timestamps of the questions:
Questions:
16:55 – Does it help to use damp face coverings for smoke?
17:30 – Do N95 masks protect against household toxins that have burned?
19:10 – What is the best mask for folks who have to work outside?
20:15 – Would you recommend opening windows in yellow or orange areas to clean out the air inside?
21:50 – What do we know about the long-term health effects of the smoke?
22:55 – How safe is the air in our vehicles?
23:30 – How dangerous is the high CO2?
25:10 – With all of the toxic particulates in the air, how is this affecting our water supply?
26:45 – Are fruits and vegetables from my garden safe to eat?
27:20 – Are medical fit tests still required for N95 masks?
30:00 – What should workers who work outside and are at high-risk do to stay safe?
31:07 – Where can I get a free N95 or KN95 mask?
OHA releases Weekly Testing Summary
OHA's most recent Weekly Testing Summary showed that as of Sept. 12, Oregon's cumulative positivity rate is 4.6 percent of people tested. This is considerably lower than the national average of 8 percent. Of the 17,365 test results reported so far for the week of Sept. 6-12, 965 or 5.6 percent were positive. The total for that week is likely to rise as test results continue to be reported to OHA. Test positivity had been declining since a peak in late July; however, current results indicate a lower number of tests and a higher test positivity for the most recent week. OHA will continue to monitor the situation.