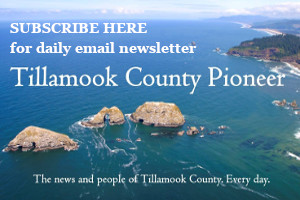 PORTLAND, Ore. — COVID-19 has claimed seven more lives in Oregon, raising the state's death toll to 427, the Oregon Health Authority reported at 12:01 a.m. today August 25th.
Oregon Health Authority reported 247 new confirmed and presumptive cases of COVID-19 as of 12:01 a.m. today August 25th bringing the state total to 25,391.
The new cases reported today are in the following counties: Baker (3), Benton (4), Clackamas (17), Clatsop (1), Columbia (2), Coos (2), Deschutes (1), Jackson (18), Jefferson (4), Lane (3), Lincoln (3), Linn (4), Malheur (20), Marion (40), Morrow (4), Multnomah (48), Polk (1), Tillamook (1), Umatilla (24), Union (1), Wallowa (1), Washington (38), and Yamhill (7).
Learning about testing: Types of COVID-19 tests
There are two kinds of tests related to COVID-19.
A viral test (also known as a PCR test) tests a sample from your nose to see if there is virus in your body. OHA relies on PCR test results for confirming and reporting cases of COVID-19 in Oregon.
An antibody test tests your blood for signs of past infection. A positive result may not mean you had COVID-19 (and does not mean that you are protected from the virus).
To learn more about the reliability of COVID-19 test results, read OHA's guide to understanding your test results. You can also learn more at healthoregon.org/covid19testing.
Facebook Live recap: Face coverings and businesses
Last week, OHA and Oregon OSHA hosted a Facebook Live about face coverings in office spaces. In case you missed it, you can view the recording on our Facebook page. 
Here are the questions and the timestamps so you can listen to the answers:
14:20 – Why aren't face coverings required in the common areas of residential buildings?
15:30 – Are face coverings or face shields now required for employees in all private office spaces?
16:20 – Is a face shield effective without a mask?
17:55 – Why isn't OSHA addressing the businesses in my town who are not following the face covering guidelines?
18:55 – Which kind of face covering is the best?
19:50 – Do we have to wear face coverings AND maintain 6 feet of physical distance, or is it either or?
21:15 – What if there's a physical barrier between workers but not a physical distance of 6 feet?
23:30 – I've heard TriMet has an exemption on enforcing the face covering requirement. Is this true?
24:25 – Where can I report a business that's not following the face covering guidelines?
25:13 – Are face coverings with valves as safe or effective as those without?
26:40 – How effective are face shields?
28:20 – Do you have to wear a mask if you're outside speaking to someone?
29:10 – Are businesses required to provide face coverings for employees and customers?
30:30 – Is it possible for employees to be completely exempt from wearing a face covering?
Medicaid enrollment increases by more than 100,000 members since March
Last week, the Oregon Health Plan (OHP) had an increase of 4,016 members, bringing the total number of members to 1,180,497. Since the March 8 emergency declaration, OHP's enrollment has increased by more than 100,000 members or 9.3 percent.
About 1 in 4 of the additional members are new enrollments to OHP. The rest of the increase is due to a policy change that keeps the vast majority of members enrolled in the program during this national emergency. Since the end of March, people exiting the program decreased by around 75 percent from 20,000 people a month to about 5,000 a month. Adults eligible for OHP through the Affordable Care Act have made up about 60 percent of the program's growth, and children covered by Medicaid account for about 25 percent of the growth.
Federal funding has increased to support states' increases in the program. This 6.2 percent increase in federal Medicaid matching funds has covered and is projected to cover Oregon's enrollment increases through the end of the year.
If you or someone you know has had a change in income recently, you may qualify for OHP. OHP provides free physical, dental and behavioral health coverage to Oregonians who qualify. For more information about applying for OHP, go to OHP.Oregon.gov.
Stay informed about COVID-19:
Oregon response: The Oregon Health Authority and Oregon Office of Emergency Management lead the state response.
United States response: The Centers for Disease Control and Prevention leads the U.S. response.
Global response: The World Health Organization guides the global response.