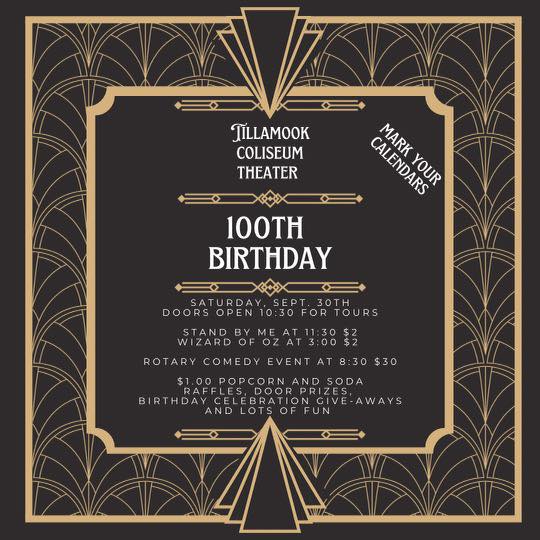 EDITOR'S NOTE: Tillamook County residents are doing the right things – keeping infection rates low. According to Gordon McCraw, "It takes all of us, the businesses and citizens doing the right thing, thinking of others. Keep up the good work." Here's Gordon's COVID-19 Update from Friday, August 21st: Tillamook County remains at 36 cases, 32 positive and 4 presumptive. Some folks have noticed that the OHA site lists 37. This is because we had another individual's results come back positive, but we learned during Contact Tracing that the individual lived and worked outside Tillamook County and just came into Tillamook to be tested. Assuming no additional cases spring up, the numbers should be adjusted on the OHA website tomorrow. I did some number crunching this morning on last evenings Oregon totals and learned the following:
• If tested there is only a 4.8% chance your test will return as positive (Oregon).
• In Tillamook, if tested, you have a 1.5% chance of having a positive result.
• Most prevalent ages bracket for positive results currently is the 20-29 age group.
• The 70-79 age group has the most hospitalizations.
• The greatest deaths occur in the 80+ age group.
COVID-19 has claimed two more lives in Oregon, raising the state's death toll to 414, the Oregon Health Authority reported Friday August 21st.
Oregon Health Authority reported 259 new confirmed and presumptive cases of COVID-19, bringing the state total to 24,421.
The new cases are in the following counties: Benton (2), Clackamas (16), Columbia (1), Coos (1), Curry (1), Deschutes (2), Douglas (1), Hood River (2), Jackson (18), Jefferson (6), Klamath (2), Lane (4), Lincoln (6), Linn (3), Malheur (28), Marion (55), Morrow (3), Multnomah (38), Polk (8), Umatilla (17), Union (1), Wasco (1), Washington (25) and Yamhill (18).
Latest model shows transmission is slowing; Everyone needs to take safety measures – wear a mask, watch your distance, wash your hands
Today, Gov. Kate Brown, OHA Director Pat Allen and State Epidemiologist Dr. Dean Sidelinger spoke about the latest modeling for COVID-19 and other pandemic information. Here are some highlights:
Our latest report shows that the transmission of COVID 19 is slowing and that we are seeing a declining pattern of transmission since the July 4th holiday.
While our COVID 19 data shows we are doing better than many other states, the virus continues to be a significant threat in our communities – and we're not close to keeping the infection rate at a level we'd need to reopen schools across Oregon.
We've made progress. The model shows that our collective actions have reduced transmission rates since the increase after we reopened, and we see that confirmed by leveling off of numbers of new infections and hospitalizations. Oregonians have flattened the curve again.
But we're still months away from driving infection rates down to a level at which we could safely reopen schools in every county.
We need to reduce transmission rates from around 1 to .75. Currently, we estimate every person who contracts COVID-19 is probably passing the virus on to 1 other person. To safely reopen schools, we need to make sure people who become infected are passing it along to fewer people, so the virus is not spreading at a sustainable rate.
We need to keep the pressure on COVID-19:
Stay apart from people outside your household.
Limit the size of your social get-togethers.
Wear your face covering.
We know many people are following these guidelines – but not everyone. We need all Oregonians to take and maintain safe, healthy actions to fight the COVID-19 virus to drive down infection rates, reopen schools and get closer to the return of normal life in Oregon again.
You can watch the full press briefing on OHA's YouTube channel here.
Oregon State Public Health Laboratory secures supplies to increase in-state testing capacity
OHA announced that it had secured supplies to process more than 400,000 COVID-19 specimens via an agreement between the Oregon State Public Health Laboratory (OSPHL) and ThermoFisher.
The supplies will be distributed to certain qualifying laboratories, increasing Oregon's overall COVID-19 testing capacity. The agreement will add capacity to process at least an additional 20,000 tests per week on average.
"This is an important step toward securing the COVID-19 testing capacity that our state needs," said Patrick Allen, OHA director. "As we've said for months, without adequate testing, we cannot truly suppress the virus in our communities."
The new agreement builds on one that OSPHL had in place with ThermoFisher and U.S. Department of Health and Human Services in May and June, under which OSPHL received and distributed supplies to process some 130,000 specimens.
OHSU, McKenzie Willamette Hospital and the Willamette Valley Toxicology Laboratory/OSU Veterinary Diagnostic Laboratory participated in that program. The OSPHL will continue to distribute the kits to these three laboratories and will reach out to additional qualified laboratories to further expand testing capacity in Oregon.
Learning about testing: How much does COVID-19 testing cost?
Most health insurance covers COVID-19 testing to diagnose people who have COVID-19 symptoms or have been exposed to COVID-19.
If you do not have COVID-19 symptoms and have not been exposed to COVID-19, but need a test for other reasons, you may need to pay for the testing yourself. Contact your health insurance carrier to learn about their specific coverage requirements.
More information about COVID-19 testing and health insurance coverage is on the Department of Consumer and Business Services website. You can also learn more about COVID-19 testing at healthoregon.org/covid19testing.
Conversation starters: COVID-19 and new babies
A baby's birth is an amazing event, but it can also be a stressful one, especially now. You may no longer be comfortable with the frequent visits and drop-in times that can follow coming home with your newborn. Or, you may be proud grandparents worried about venturing out because you are in a high-risk group.
We're sharing some ways to talk about the concerns you and your loved ones may have about sharing your baby with the world, even if you'd love to make the connection.
For new parents, here are some ways to set boundaries with your friends and family about your new baby:
We want to make sure the baby is protected from catching COVID-19 as well as other diseases like whooping cough since he still hasn't had most of his vaccines. Do you want to drive over and we can show him to you from our yard? He's cute even through a car window!
Even if children are less likely to catch COVID, or develop serious illness, I'm already stretched thin taking care of my little ones. I don't know what I'd do if I got sick. I'll have to wait until there's less risk of catching COVID before I go out.
Yes, we are still taking our baby in for their wellness visits. She is still at risk for vaccine-preventable diseases, and we don't want to get behind on her shots. Her provider is taking every precaution to create a safe environment for their patients.
Every time one of us goes to the store or the doctor, we're increasing our risk of getting COVID. I'd hate for one of us to get sick right now. You're going to be the most amazing grandparents; let's keep you and the baby as safe as possible!
That's so nice that you bought the baby those books. Do you want to read one to her on a video chat?
I know it sounds like babies are low risk for complications from COVID-19, but we're still just learning about this disease. We want to know more before we start risking visits. It's worth the wait.
Next week, we'll share some conversation starters for expecting parents.