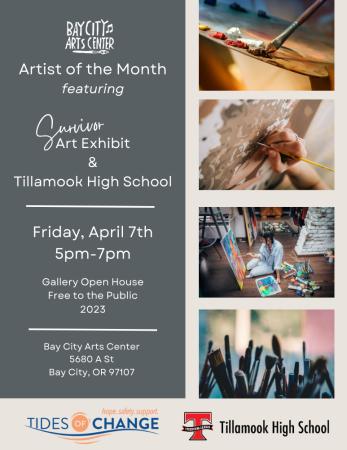 COVID-19 has claimed eight more lives in Oregon, raising the state's death toll to 627, the Oregon Health Authority reported Monday October 19th.
OHA also reported 266 new confirmed and presumptive cases of COVID-19, bringing the state total to 39,794.
The new cases are in the following counties: Clackamas (24), Coos (8), Crook (2), Deschutes (15), Douglas (1), Jackson (18), Josephine (1), Lane (40), Linn (2), Malheur (5), Marion (39), Multnomah (68), Polk (3), Tillamook (1), Umatilla (9), Washington (25) and Yamhill (5).
OHA revises face covering guidance
Yesterday, October 18th, OHA announced revisions to the statewide guidance on face coverings.
This includes new provisions about workplaces, markets and events, some educational facilities, as well as information about face shields.
In particular, the guidance now requires that people wear face coverings in all private and public workplaces including classrooms, offices, meeting rooms and workspaces, unless someone is alone in an office or in a private workspace.
See more details in the graphic below or at healthoregon.org/masks.
OHA submits COVID-19 vaccine plan
OHA has submitted its draft plan to the federal government for allocating and distributing a COVID-19 vaccine in Oregon, once a safe and effective vaccine becomes available.
The plan is centered on equity, reflecting the state's values of recognizing historical and contemporary injustices toward communities of color and the disproportionate effects that COVID-19 has had on them. The document represents Oregon's response to the CDC's Sept. 16 request of all states to describe how they will manage the distribution of a vaccine.
The plan OHA submitted Friday is not final. It is expected to evolve in the months ahead as more is learned about likely vaccines, including safety, effectiveness, side effects, storage, supply, distribution and administration.
The draft plan, sent to the Centers for Disease Control and Prevention on Friday, Oct. 16, is posted on the OHA website.
Lane added to County Watch List
Governor Kate Brown announced on Friday that Lane County has been added to the County Watch List, bringing the total number of counties on the Watch List to five.
Counties are placed on the Watch List when COVID-19 is spreading quickly and public health officials cannot trace that spread to specific sources—creating a potentially dangerous dynamic. Specific markers of this rapid community spread include when there is a sporadic case rate of 50 or more per 100,000 people in the last two weeks and the county has had more than five sporadic cases in the last two weeks (sporadic cases are those that cannot be traced to a source; they indicate community spread). Counties remain on the Watch List for a minimum of three weeks and until their sporadic case rates drop below these thresholds.
The complete County Watch List now includes the following five counties: Benton, Clatsop, Lane, Malheur and Umatilla.