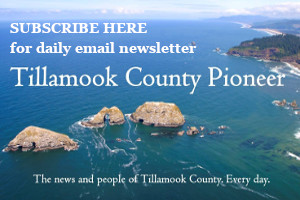 There are 27 new COVID-19 related deaths in Oregon, raising the state's death toll to 2,252, the Oregon Health Authority reported today March 3, 2021.
OHA also reported 276 new confirmed and presumptive cases of COVID-19, bringing the state total to 156,287.
The new confirmed and presumptive COVID-19 cases reported are in the following counties: Baker (2), Benton (3), Clackamas (20), Clatsop (2), Columbia (3), Coos (24), Deschutes (10), Douglas (22), Grant (2), Harney (2), Jackson (47), Jefferson (5), Josephine (5), Klamath (2), Lane (15), Linn (4), Malheur (2), Marion (28), Multnomah (26), Polk (4), Tillamook (4), Umatilla (7), Union (10), Washington (25) and Yamhill (2).
Note: A large volume of backlogged electronic laboratory reports (ELRs) were received yesterday. As a result, today's test counts are higher than anticipated. Test results were from Jan. 1 to March 1. Approximately 99% of these test results were negative results and today's percent positivity is lower than anticipated.
Vaccinations in Oregon
Today, OHA recorded more than 1 million vaccines administered to Oregonians. There were 22,346 doses recorded yesterday, bringing the total number of doses administered in the state to 1,019,767.
Oregon has now administered a cumulative total of 1,019,767 first and second doses of COVID-19 vaccines. To date, 1,310,175 doses of vaccine have been delivered to sites across Oregon.
COVID-19 hospitalizations
The number of hospitalized patients with COVID-19 across Oregon is 140, which is nine fewer than yesterday. There are 31 COVID-19 patients in intensive care unit (ICU) beds, which is two more than yesterday. The total number of patients in hospital beds may fluctuate between report times. The numbers do not reflect admissions per day, nor the length of hospital stay. Staffing limitations are not captured in this data and may further limit bed capacity. More information about hospital capacity can be found here.