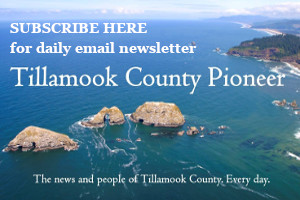 COVID-19 has claimed six more lives in Oregon, raising the state's death toll to 633, the Oregon Health Authority reported at 12:01 a.m. today.
OHA also reported 346 new confirmed and presumptive cases of COVID-19 as of 12:01 a.m. today,  bringing the state total to 40,136. The new confirmed and presumptive COVID-19 cases reported today are in the following counties: Benton (3), Clackamas (28), Columbia (1), Coos (3), Crook (2), Deschutes (3), Douglas (9), Harney (2), Hood River (1), Jackson (10), Jefferson (4), Klamath (4), Lane (42), Linn (13), Malheur (11), Marion (38), Morrow (2), Multnomah (101), Polk (6), Umatilla (10), Wasco (2), Washington (44) and Yamhill (7).
The truth about flu and COVID
As flu season ramps up in the midst of the pandemic, make no mistake, the flu vaccine does not make people susceptible to COVID-19. There is no evidence that getting a flu vaccination increases your risk of getting sick from a coronavirus, like the one that causes COVID-19. Getting a flu shot can help protect you and the people you spend time with from getting the flu. Some of the best ways to protect yourself from COVID-19 are to wear a mask and avoid spending long periods of time indoors with people who don't live with you.
More information on the flu vaccine and COVID-19 is available on the Centers for Disease Control and Prevention website.
Food assistance available for households affected by wildfires
Disaster Supplemental Nutrition Assistance Program (DSNAP) provides one month of temporary food assistance benefits on an Oregon EBT card to eligible disaster survivors and can help with issuing supplemental SNAP benefits for ongoing households. To be eligible for DSNAP, a household must live or work in the disaster area, have been affected by the disaster and meet certain eligibility criteria. ​
Pre-registration for DSNAP runs through Oct. 22. The application is online at this link. If you need assistance, please call 211 or the Aging and Disability Resource Connection at 1-855-ORE-ADRC.
DSNAP is available for those who lived or worked in Clackamas, Douglas, Jackson, Klamath, Lane, Lincoln, Linn and Marion counties on Sept. ​7, 2020. More information is available on the DSNAP webpage.