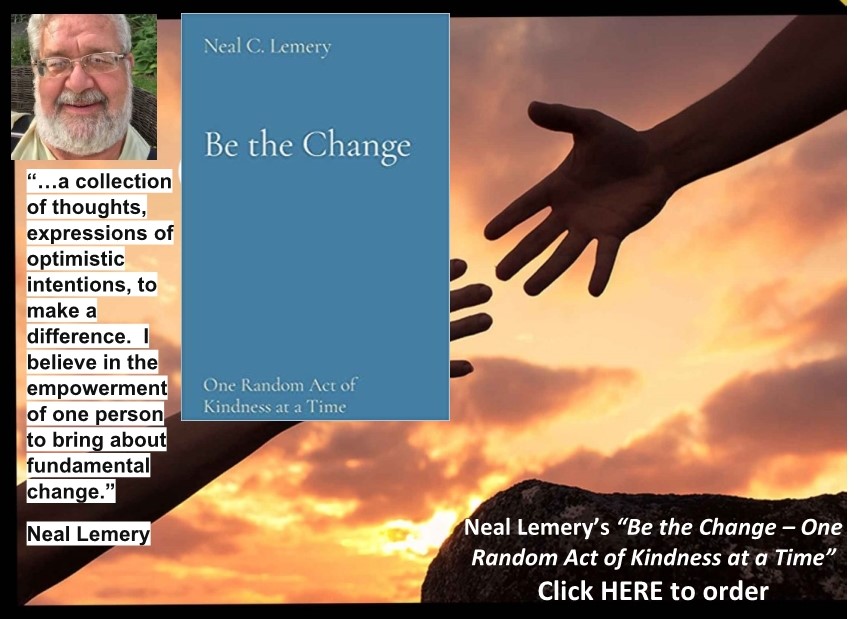 There are 11 new COVID-19 related deaths in Oregon, raising the state's death toll to 2,316, the Oregon Health Authority reported Thursday March 11, 2021. 
OHA also reported 367 new confirmed and presumptive cases of COVID-19, bringing the state total to 158,644.
The new confirmed and presumptive COVID-19 cases reported are in the following counties: Baker (4), Benton (8), Clackamas (39), Clatsop (1), Columbia (3), Coos (14), Crook (2), Curry (5), Deschutes (23), Douglas (21), Grant (1), Jackson (37), Jefferson (2), Josephine (13), Klamath (8), Lane (9), Lincoln (1), Linn (4), Malheur (1), Marion (30), Multnomah (62), Polk (7), Tillamook (4), Umatilla (13), Union (12), Wasco (4), Washington (38) and Yamhill (1).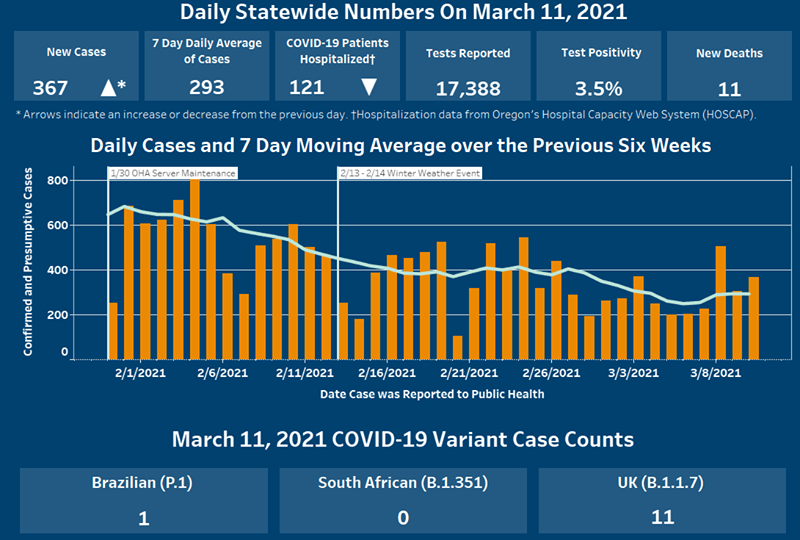 Make your spring break a staycation
Many people are choosing to stay safe and stay home during spring break this year. Yet many kids are getting cabin fever from so much time at home, and adults are also feeling the need for a break from the ordinary. With spring in sight, going outdoors is a great option, but remember to wear a face covering and make sure there's enough space to keep 6 feet of physical distance when you're in public.
Here are some ways to make the most of your staycation:
Go for a hike or walk on a nature trail or visit an outdoor garden.
If you have a yard, spend some time gardening.
Find a television series to watch together with people you live with.
Choose a new craft to try out.
Find a volunteer activity to do.
Visit a zoo or an aquarium.
Sign your child up for an outdoor day camp.
Check out a local zip line or ropes course.
Go for a bike ride.
Explore a new area near where you live.
Spend time planning a trip to take when it's safer to travel.
Three cheers! Bill Deiz received his COVID-19 vaccine
We spoke with longtime Portlander Bill Deiz in mid-December about his thoughts on taking the COVID-19 vaccine. Deiz, well-known for his career in local TV and radio, is active in Oregon's community, most recently as a former chair of the Oregon Commission on Voluntary Action and Service and as a member of the Rotary Club of Portland.
In that interview, Diez shared:
I realize that COVID-19 has adversely impacted Communities of Color throughout our nation. I have been fortunate that my wife and I are retired and that we remodeled our home in the past few years so that we can age in place. We have all taken this crisis seriously and wear masks when out and about and limit our trips to the store and physically distance at all times, including with family members who do not live with us.
Deiz spoke of his childhood memories of polio and how eager he had been to get the polio vaccine when it was available. When asked what his reaction to hearing about the vaccine becoming available was, Deiz said, "Three cheers! I am 77 years old and my wife is in her late 60s, so we are vulnerable to COVID-19 because of our ages. I also have underlying medical conditions."
We were happy to hear from Bill Deiz recently. He wrote to let us know that he recently received his vaccines after finding out through the news media that he was eligible due to his age.
Oregon pharmacies can continue to offer COVID-19 vaccinations to adults 65 and older
OHA and pharmacies in Oregon providing COVID-19 vaccines confirmed today that pharmacies in Oregon can continue to serve Oregonians age 65 years and older.
Earlier this month the Biden administration set a goal to reopen the nation's schools by having all educators, childcare workers and other education staff receive at least one COVID-19 vaccine dose by the end of March. However, Oregon had authorized the state's estimated 152,000 K-12 education workers, childcare providers and early learning workers to be eligible starting Jan. 25.
Oregon has been granted an exemption by the administration and the Centers for Disease Control and Prevention (CDC) to allow pharmacies to vaccinate older adults.
Five pharmacy chains in Oregon are participating in the Federal Retail Pharmacy Program and receive COVID-19 vaccines at 175 locations around the state. This includes 107 Safeway/Albertsons locations, 44 Walgreens stores, 13 Costco pharmacies, eight Health Marts and three Rite-Aids.
Today, OHA reported that 30,653 new doses of COVID-19 vaccinations were added to the state immunization registry. Of this total, 20,002 doses were administered on March 10 and 10,651 were administered on previous days but were entered into the vaccine registry on March 10. Cumulative daily totals can take several days to finalize because providers have 72 hours to report doses administered.
Oregon has now administered a cumulative total of 1,235,071 first and second doses of COVID-19 vaccines. To date, 1,562,835 doses of vaccine have been delivered to sites across Oregon.
These data are preliminary and subject to change. OHA's dashboards provide regularly updated vaccination data, and Oregon's dashboard has been updated today.
COVID-19 hospitalizations
The number of hospitalized patients with COVID-19 across Oregon is 121, which is one fewer than yesterday. There are 24 COVID-19 patients in intensive care unit (ICU) beds, which is two more than yesterday. The total number of patients in hospital beds may fluctuate between report times. The numbers do not reflect admissions per day, nor the length of hospital stay. Staffing limitations are not captured in this data and may further limit bed capacity. More information about hospital capacity can be found here.
Learn more about COVID-19 vaccinations
To learn more about the COVID-19 vaccine situation in Oregon, visit our webpage (English or Spanish), which has a breakdown of distribution and other information.