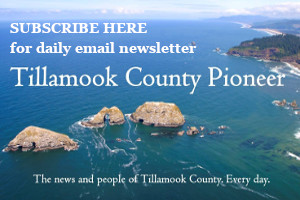 Since Oregon began reopening, we have seen spread of COVID-19 when people get together to celebrate with family and friends. Some examples include:
Graduations
Birthdays
Weddings
Holidays
COVID-19 is spreading more among social activities involving groups of younger people. OHA has recorded outbreaks linked to:
Exercise classes
Fraternity party
Bachelor party
While it is difficult not to celebrate these events as we have in the past, COVID-19 is spreading in our communities and people must think hard about altering daily routines that may put people at risk.
OHA recommends that everyone:
Limit the size of our gatherings
Keep our distance
Cover our faces
Find alternative ways for those who are vulnerable to participate.
The state's death toll from COVID-19 is unchanged from yesterday and remains at 232, the Oregon Health Authority reported Saturday July 11th.
Oregon Health Authority reported 409 new confirmed and presumptive cases of COVID-19, bringing the state total to 11,851. The high case number is partially due to a transition to a new reporting system, which prevented the processing of positive cases for a few hours Thursday. Those cases are included in today's case count.
The new cases reported today are in the following counties: Baker (2), Benton (6), Clackamas (29), Columbia (1), Coos (2), Deschutes (15), Douglas (2), Hood River (2), Jackson (5), Jefferson (4), Josephine (3), Klamath (4), Lane (13), Lincoln (1), Linn (2), Malheur (16), Marion (61), Morrow (7), Multnomah (99), Polk (2), Sherman (1), Umatilla (50), Union (1),Wallowa (1), Wasco (10), Washington (55), Yamhill (15).
Oregon Health Authority: https://govstatus.egov.com/OR-OHA-COVID-19