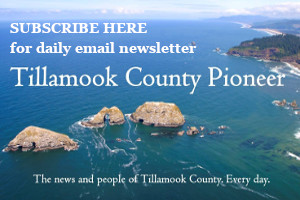 There are 38 new COVID-19 related deaths in Oregon, raising the state's death toll to 2,094, the Oregon Health Authority reported today February 12, 2021.
OHA also reported 517 new confirmed and presumptive cases of COVID-19, bringing the state total to 149,576.
The new confirmed and presumptive COVID-19 cases reported are in the following counties: Benton (31), Clackamas (43), Clatsop (1), Columbia (3), Coos (8), Crook (5), Curry (5), Deschutes (32), Douglas (18), Harney (3), Hood River (2), Jackson (35), Jefferson (11), Josephine (16), Klamath (10), Lake (7), Lane (48), Lincoln (4), Linn (13), Marion (59), Morrow (4), Multnomah (57), Polk (13), Tillamook (1), Umatilla (19), Union (3), Wallowa (2), Wasco (1), Washington (50) and Yamhill (13).
Today, OHA reported that 25,772 new doses of COVID-19 vaccinations were added to the state immunization registry. Of this total, 16,877 doses were administered on Feb. 11 and 8,895 were administered on previous days but were entered into the vaccine registry on Feb. 11.
Cumulative daily totals can take several days to finalize because providers have 72 hours to report doses administered and technical challenges have caused many providers to lag in their reporting. OHA has been providing technical support to vaccination sites to improve the timeliness of their data entry into the state's ALERT Immunization Information System (IIS).
Oregon has now administered a cumulative total of 649,602 first and second doses of COVID-19 vaccines. To date, 884,275 doses of vaccine have been delivered to sites across Oregon.
These data are preliminary and subject to change. OHA's dashboards provide regularly updated vaccination data, and Oregon's dashboard has been updated today.
People 75 and older will be eligible for COVID-19 vaccine starting 

Monday
Starting Monday, Feb. 15, people in Oregon who are 75 years of age or older become eligible for COVID-19 vaccinations.
Adults who are eligible can use the following resources to get linked to vaccine information in their communities. Tools that allow scheduling will be available with new appointment slots at 9 a.m. on Mondays and Thursdays:
Get Vaccinated Oregon: Find answers to basic questions to learn if you are eligible and get linked to information about vaccinations in your county. You can also sign up for alerts to get notified about upcoming vaccination events or find out when you may become eligible. Find this tool at covidvaccine.oregon.gov or getvaccinated.oregon.gov.
Vaccine Information chat bot on the covidvaccine.oregon.gov website is available to find out if you're eligible for a vaccine in Oregon or to get answers to other questions about vaccines. If you live in Clackamas, Columbia, Marion, Multnomah or Washington counties you can schedule vaccine appointments by using the Vaccine Information chat bot. The friendly Vaccine Information chat bot tool is an orange box that appears when you open the covidvaccine.oregon.gov website.
211: Text ORCOVID to 898211 to get text/SMS updates about vaccination clinics in English or Spanish or email ORCOVID@211info.org. If you can't get your COVID-19 vaccine question answered on the website, by text or by email, you can call 211 or 1-866-698-6155, open from 6 a.m. to 7 p.m. daily, including holidays. Please be aware that wait times may be long due to high call volumes.
Updates on COVID-19 and pharmacy program partnership
Today, Oregon Health Authority and its partners provided an update on COVID-19 vaccinations and more. The recording (including ASL interpretation) is available here, and the slides from today's briefing are here.
Among the topics discussed was a new partnership. The Federal Retail Pharmacy Program is a collaboration between the federal government, states and territories, and 21 national pharmacy partners and independent pharmacy networks to increase access to COVID-19 vaccination across the country.
The program is coming online this week in Oregon. Shipments arrived on Feb. 10 at 127 retail pharmacies in Oregon.
This program offers locations in 27 of Oregon's 36 counties. These locations include 103 Safeway/Albertson's locations, 13 Costco Locations, and 11 Health Mart (independent affiliate) pharmacies.
The retail partners in this program will screen for the appropriate age band per Oregon's vaccine plan, starting with people 75 and older.
Eligible Oregonians can make appointments at these retailers' websites, but note that each site is currently only scheduled to receive 100 doses per week. That means there will not be enough vaccines to immunize all eligible Oregonians at these locations.
The chain pharmacies' websites are as follows; individual Health Marts will need to be contacted directly:
Due to the limited federal supply going to these pharmacies, you can also go to covidvaccine.oregon.gov to find out if you are eligible, sign up for notifications, and get connected to county-specific information about vaccinations.
CDC provides tips on how to improve your mask fit
Most people know now that masks are one of the primary tools we have of keeping ourselves and others safe from getting COVID-19. Even as more people are getting vaccinated, masks will continue to be a regular part of our lives.
Masks work best when everyone wears them consistently and correctly. The CDC has updated its guidance on how well your mask fits and filters the air, and how many layers it has.
Two ways to help your mask protect you
Make sure your mask fits snugly against your face
Pick a mask with layers or wear a disposable mask underneath a cloth mask
OHA is investigating 'breakthrough' cases
OHA today announced the discovery of four "breakthrough" cases of COVID-19. These are cases where a person has tested positive for COVID-19 at least 14 days after completing their vaccination series.
Two of the cases are in Yamhill County, and two are in Lane County. OHA is working with local public health officials to investigate the origin. Their illnesses range from asymptomatic to mild symptoms.
Genome sequencing is underway, and we expect results next week.
Such cases are not unexpected. Both COVID-19 vaccines are highly effective, but even with vaccines that are 95 percent effective, some people will get sick. This is common with all vaccines.
Clinical trials of both vaccines presently in use included breakthrough cases. In those cases, even though the participants got COVID-19, the vaccines reduced the severity of illness. Based on what is known about vaccines for other diseases and early data from clinical trials, OHA experts believe the existing vaccines are very effective.
COVID-19 hospitalizations
The number of hospitalized patients with COVID-19 across Oregon is 202, which is seven fewer than yesterday. There are 48 COVID-19 patients in intensive care unit (ICU) beds, which is two fewer than yesterday. The total number of patients in hospital beds may fluctuate between report times. The numbers do not reflect admissions per day, nor the length of hospital stay. Staffing limitations are not captured in this data and may further limit bed capacity. More information about hospital capacity can be found here.
Learn more about COVID-19 vaccinations