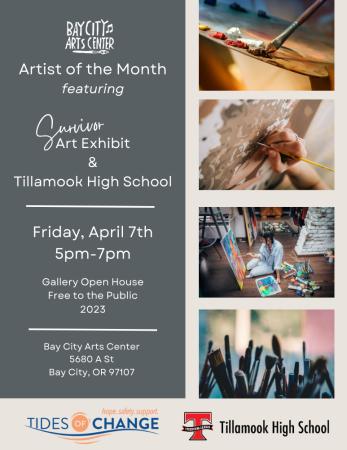 There are seven new COVID-19 related deaths in Oregon, raising the state's death toll to 2,031, the Oregon Health Authority reported today February 9, 2021.
OHA also reported 529 new confirmed and presumptive cases of COVID-19, bringing the state total to 147,932.
The new confirmed and presumptive COVID-19 cases reported are in the following counties: Baker (4), Benton (20), Clackamas (65), Clatsop (2), Columbia (3), Coos (9), Crook (1), Curry (3), Deschutes (5), Douglas (16), Grant (1), Harney (18), Hood River (10), Jackson (19), Jefferson (5), Josephine (20), Klamath (9), Lake (13), Lane (39), Lincoln (1), Linn (9), Malheur (1), Marion (54), Morrow (3), Multnomah (78), Polk (19), Tillamook (1), Umatilla (29), Union (5), Wallowa (9), Wasco (7), Washington (40) and Yamhill (11).
Vaccine Voices: Marta Guembes Herrera
As a longtime community health worker, Honorary Vice Consul and Consul of Guatemala for more than 20 years, a leader and advocate in the Portland Metropolitan area, Marta Guembes Herrera has worn many hats. Guembes Herrera has called Portland her home for 30 years and raised her children here. She is passionate about humanitarian rights of Latinos in her community.
Guembes Herrera took the time to share her thoughts with us when she got her vaccine recently. See the video in Spanish or English.
10 counties improve from extreme risk; changes take effect Feb. 12
Governor Kate Brown today announced that 12 counties improved in risk level, with 10 improving from Extreme Risk for the first time since November, starting Feb.12.
Effective Feb. 12 through Feb. 25, 14 counties will be in the Extreme Risk level, 11 at High Risk, three at Moderate Risk and eight at Lower Risk. A complete list of counties and their associated risk levels is available here.
"Thanks to Oregonians who have stepped up and made smart choices, we have made incredible progress in stopping the spread of COVID-19 and saving lives in Oregon," said Governor Brown. "This week we will see 10 counties move out of Extreme Risk, including the Portland tri-county area, for the first time since November. This is welcome news, as we'll start to see more businesses open up and Oregonians being able to get out a bit more."
Safety measures like continuing to wear masks, keeping physical distance and avoiding indoor gatherings are helping to keep case rates low.
OHA examines and publishes county data weekly. County risk levels are reassigned every two weeks. The first week's data provide a "warning week" to prepare counties for potential risk level changes. The next assignment of risk levels will be announced Feb. 23 and take effect Feb. 26.
Updates to warning week data and county risk levels are posted to coronavirus.oregon.gov.
Stay safe this Valentine's Day
Valentine's Day: A holiday revered by some, feared by many, known by all. As with any holiday during the pandemic, it's going to look a bit different this year. Here are some tips to keep in mind.
If you're going on a date with someone new, keep it outdoors, maintain six feet of distance from one another and wear a mask. This way, you'll greatly reduce the risk of spreading COVID-19 to one another. Or, keep it virtual and chat over video.
If you're going on a date with your significant other, keep others safe by wearing your mask and keeping six feet of distance from people outside of your party.
If you're looking for things to do:
The CDC also has these suggestions:
Make Valentine cards or decorations and drop them off to loved ones.
Celebrate with loved ones virtually.
Prepare a special meal or dessert.
Vaccinations in Oregon:
Today, OHA reported that 16,340 new doses of COVID-19 vaccinations were added to the state immunization registry. Of this total, 7,863 doses were administered on Feb. 8 and 8,477 were administered on previous days but were entered into the vaccine registry on Feb. 8.
Cumulative daily totals can take several days to finalize because providers have 72 hours to report doses administered and technical challenges have caused many providers to lag in their reporting. OHA has been providing technical support to vaccination sites to improve the timeliness of their data entry into the state's ALERT Immunization Information System (IIS).
Oregon has now administered a cumulative total of 588,740 first and second doses of COVID-19 vaccines. To date, 801,125 doses of vaccine have been delivered to sites across Oregon.
These data are preliminary and subject to change. OHA's dashboards provide regularly updated vaccination data, and Oregon's dashboard has been updated today.
COVID-19 hospitalizations:
The number of hospitalized patients with COVID-19 across Oregon is 226, which is five more than yesterday. There are 53 COVID-19 patients in intensive care unit (ICU) beds, which is two fewer than yesterday. The total number of patients in hospital beds may fluctuate between report times. The numbers do not reflect admissions per day, nor the length of hospital stay. Staffing limitations are not captured in this data and may further limit bed capacity. More information about hospital capacity can be found here.
Learn more about COVID-19 vaccinations