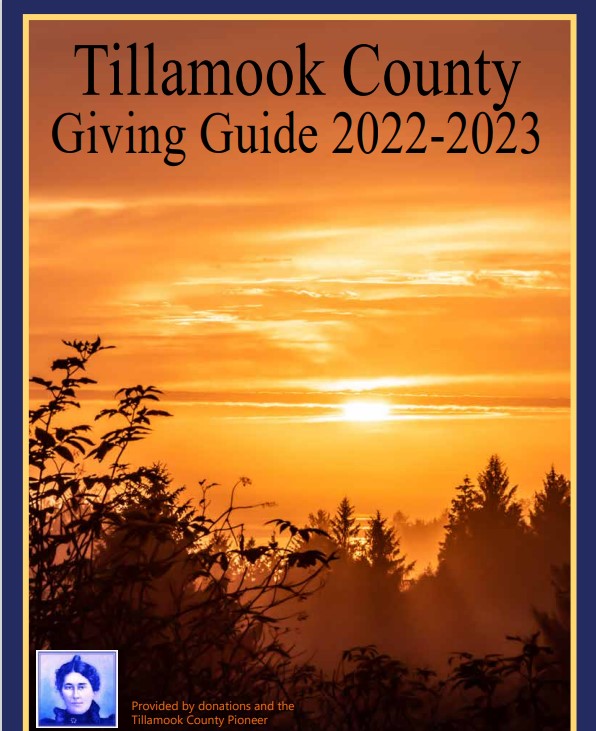 There are five new COVID-19 related deaths in Oregon, raising the state's death toll to 2,606, the Oregon Health Authority reported today May 20, 2021.
The Oregon Health Authority reported 603 new confirmed and presumptive cases of COVID-19, bringing the state total to 197,356.
The new confirmed and presumptive COVID-19 cases reported are in the following counties: Baker (1), Benton (6), Clackamas (73), Clatsop (3), Columbia (7), Coos (10), Crook (8), Curry (1), Deschutes (42), Douglas (25), Harney (7), Hood River (1), Jackson (19), Jefferson (5), Josephine (18), Klamath (15), Lane (36), Lincoln (2), Linn (46), Malheur (4), Marion (51), Morrow (3), Multnomah (90), Polk (9), Umatilla (24), Union (1), Wasco (5), Washington (74) and Yamhill (17).
Rural Oregon fire department steps up to provide vaccine so no one gets left behind
The Mist-Birkenfeld Rural Fire Protection District (RFPD) provides fire, emergency, home health and ambulance services to 1,388 people who live in Columbia and Clatsop counties.
For the last few months, they have also been bringing COVID-19 vaccines to people in this rural area, many of whom do not have access to the internet or cell phone service.
So far, they have vaccinated 2,011 people, with hundreds more scheduled in the coming weeks. That's way more than the number who live in the district. They also take vaccines to people who are homebound.
Hailey Palmore, Director of Public Health Services for Mist-Birkenfeld (pictured below) says in public health, "Although home visits make up a small percentage of the vaccinations we've done, those people may be the most medically fragile that we see. Sometimes we drive way up into the woods to get to someone's house."
The vaccine program's unofficial motto?  No one gets left behind.
Read more about the Mist-Birkenfeld Rural Fire Protection District (RFPD) on Oregon Vaccine News.
OHA launches new webpage in American Sign Language
Exciting news! Oregon Health Authority (OHA) has launched an "ASL for D/HOH & DB" Resource Page here.
This page currently provides the latest COVID-19 vaccine news and FAQs in American Sign Language (ASL). We will be adding more content to the page soon, including written materials.
We can do this: Protect ourselves, our families and our community
Our partners at the U.S. Department of Health and Human Services encourage you to make the best decisions to protect you, your family and your community. Talk with your health care provider to get the facts about COVID-19 vaccines.
If you're already vaccinated try to make some time to help someone else get vaccinated today by making an appointment, offering a ride or offering information resources.
Find a vaccine location near you:
💬Text your ZIP code to 438829
OHA Pediatric COVID-19 Report
As of 12:01am on Wednesday, May 12, there were a total of 193,014 COVID-19 cases reported in Oregon.
Pediatric cases, as defined as people under 18 years old, accounted for 23,161 or 11.9%, of the total cases.
There have been 35 cases of Multisystem Inflammatory Syndrome in Children (MIS-C) reported in Oregon.
Today, OHA reported that 37,228 new doses of COVID-19 vaccinations were added to the state immunization registry. Of this total, 20,028 doses were administered on May 19 and 17,200 were administered on previous days but were entered into the vaccine registry on May 19. Cumulative daily totals can take several days to finalize.
The seven-day running average is now 29,005 doses per day.
Oregon has now administered a total of 2,019,003 first and second doses of Pfizer, 1,502,574 first and second doses of Moderna and 127,500 single doses of Johnson & Johnson COVID-19 vaccines. As of today, 1,656,783 people have completed a COVID-19 vaccine series. There are 2,114,580 people who have had at least one dose.
To date, 2,442,375 doses of Pfizer, 1,988,260 doses of Moderna and 281,700 doses of Johnson & Johnson COVID-19 vaccines have been delivered to sites across Oregon.
These data are preliminary and subject to change.
OHA's dashboards provide regularly updated vaccination data, and Oregon's dashboard has been updated today.
COVID-19 hospitalizations
The number of hospitalized patients with COVID-19 across Oregon is 301, which is five fewer than yesterday. There are 77 COVID-19 patients in intensive care unit (ICU) beds, which is one fewer than yesterday.
The total number of COVID-19 positive patient bed-days in the most recent seven days is 2,288, which is a 2.2% decrease from the previous seven days. The peak daily number of beds occupied by COVID-19 positive patients in the most recent seven days is 342.
The total number of patients in hospital beds may fluctuate between report times. The numbers do not reflect admissions per day, nor the length of hospital stay. Staffing limitations are not captured in this data and may further limit bed capacity.
Learn more about COVID-19 vaccinations