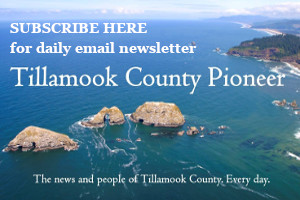 PORTLAND, Ore.— COVID-19 has claimed seven more lives in Oregon, raising the state's death toll from 92 to 99, the Oregon Health Authority reported Tuesday April 28th.
Oregon Health Authority also reported 31 new cases of COVID-19 as of 8 a.m. today bringing the state total to 2,385. The new COVID-19 cases reported today are in the following counties: Clackamas (1), Coos (1), Harney (1), Klamath (1), Linn (2), Marion (9), Morrow (1), Multnomah (13), Umatilla (1), Wasco (1), Yamhill (1).
Note: A case originally reported as a Washington County case was later determined to be a Multnomah County case. The case count in Multnomah county includes the case to reflect this change. However, the case that moved from Washington County to Multnomah County is not reflected in the total of new cases statewide for today.
Weekly Report again expands data on COVID-19 in Oregon
OHA's Weekly Coronavirus Report has again expanded this week to add data on underlying conditions for the COVID-19 cases that have died. OHA will also now include the number of COVID-19 recovered cases by county; for Tillamook County five of the six cases have recovered.
The report provides demographic data and information on signs and symptoms from all COVID-19 cases in Oregon, the reported risk factors from all COVID-19 cases, COVID-19 cases by sex, age group, race, and ethnicity.
The Weekly Report also includes death totals and rates, and cases and deaths from all care facilities and senior living communities that have three or more confirmed COVID-19 cases or one or more death. You can read the Weekly Report here.
To see more case and county-level data, Oregon Health updates its website once a day: www.healthoregon.org/coronavirus.