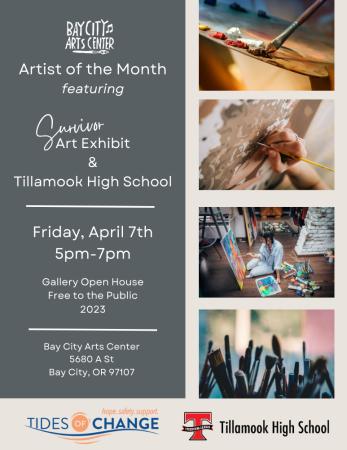 PORTLAND, Ore. — There are 10 new COVID-19 related deaths in Oregon, raising the state's death toll to 2,582, the Oregon Health Authority reported Friday May 14, 2021.
Oregon Health Authority reported 713 new confirmed and presumptive cases of COVID-19 , bringing the state total to 194,542.
The new confirmed and presumptive COVID-19 cases reported are in the following counties: Baker (4), Benton (6), Clackamas (100), Clatsop (6), Columbia (5), Coos (5), Crook (11), Deschutes (68), Douglas (10), Grant (13), Harney (2), Hood River (4), Jackson (39), Jefferson (8), Josephine (10), Klamath (35), Lake (3), Lane (46), Lincoln (4), Linn (29), Malheur (5), Marion (60), Morrow (3), Multnomah (120), Polk (14), Tillamook (3), Umatilla (17), Union (1), Wasco (2), Washington (70) and Yamhill (10).
Fully vaccinated people can do more without wearing a face covering*
*EDITOR'S NOTE: While the CDC has given the okay for fully vaccinated people to not wear masks in certain situations, OHA and OSHA have not issued guidance to businesses about implementing these changes. Therefore, many/most businesses (and their employees) are still requiring face masks to be worn, and distancing. Remember that there are immuno-compromised folks and those that cannot be vaccinated, so please continue to wear a mask when requested/required to show you care for everyone in our community.
So many of us are longing to do the things we may have taken for granted before COVID-19 disrupted our lives. Getting together with friends at a restaurant. Celebrating milestones with loved ones. Attending a sporting event.
Now that the Centers for Disease Control and Prevention (CDC) have given fully vaccinated folks the okay to stop wearing face coverings in many settings, it seems like we may be getting closer to doing some of these things we love again.
Oregon Health Authority's Dr. Dean Sidelinger answered questions about the new masking guidance in a media availability earlier today. The bottom line? You can help end the pandemic by getting your free COVID-19 vaccine and by continuing to practice safety precautions like wearing a face covering and keeping physically distant. You can watch a recording of today's media availability by clicking on the image below.
New guidance for fully vaccinated Oregonians
On Thursday, Gov. Kate Brown announced that Oregon will begin following newly announced CDC guidance for mask wearing, which only applies to fully vaccinated individuals. For vaccines authorized for emergency use in the United States, persons are considered fully vaccinated:
two weeks after their second dose in a two-dose series, for the Pfizer or Moderna vaccines, or
two weeks after a single dose of the Johnson & Johnson vaccine.
In the coming days, Oregon Health Authority (OHA) will be providing updated guidance for businesses, employers and others to allow the option of lifting mask and physical distancing requirements after verifying vaccination status.
Will vaccines protect from the variants? The answer is yes
The good news keeps coming on the authorized COVID-19 vaccines. The current data suggests the authorized COVID-19 vaccines in the U.S. offer protection against severe illness and death caused by all variants of COVID-19.
On Wednesday, OHA Senior Health Advisor Melissa Sutton and Oregon Health & Science University (OHSU) assistant professor of medicine (infectious disease) Bill Messer answered questions on the variants on a Facebook Live. You can view the video in Spanish or English.
Time stamps for the questions are below:
9:26 – Are the vaccinated causing the variants? Are they asymptomatic spreaders
10:21 – What's the difference between variants of concern and variants of interest?
11:40 – If the vaccines work against the variants, why are we not seeing a decrease in cases?
13:23 – How many variants are circulating in Oregon, and do we know if the vaccine covers the variants?
14:55 – How can you know that the increase in cases is due to variants?
15:45 – Does B.1.1.7 spread more easily outdoors, or is it still transmitted more easily indoors?
16:55 – How are these COVID-19 variants any different than the variants of the flu each year?
18:59 – Are variants detected by a standard COVID-19 test?
19:46 – Are you taking random samples of positive tests for sequencing, or are you limiting sequencing to breakthrough cases?
21:49 – If the vaccine doesn't stop the transmission of SARS-CoV-2 virus, it just reduces the symptoms of COVID-19, how are the people doing symptoms-wise with these new variants?
23:33 – Wouldn't the OHA Variants Dashboard be more useful if variants were expressed as percentages of total sequenced samples at all Oregon sequencing labs, plus the variations of these percentages with time, say per week or month?
24:40 – How long will the vaccine be effective against the variants?
Oregon State Parks have real benefits
Are you feeling fatigued? Taking a stroll — on foot or on wheels — has real benefits for the brain, like reducing your risk of depression and anxiety, and helping you sleep better.
Oregon State Parks has a list of five parks that are perfect for a mid-day or after-work stroll to give your brain a boost.
South Beach State Park, Jetty Trail — Next to the Yaquina Bay Bridge, this park begins in south Newport. The 1-mile paved trail provides beautiful views of the Pacific Ocean.
Valley of the Rogue State Park, Rogue River Greenway Trail — The paved trail in southern Oregon's Rogue Valley follows along the Rogue River.
Luckiamute Landing State Natural Area, North Trail — Just outside of Salem, hikers can take North Trail along a meadow and through a riparian hardwood forest of Oregon ash and bigleaf maple. Complete the whole trail for a 3-mile jaunt or stay on the loop for a shorter walk.
LaPine State Park, Big Tree Trail — Home to Oregon's largest ponderosa pine, thought to be 500-plus years old. A short, paved trail leads to this Heritage Tree and a quiet section of river.
Tryon Creek State Natural Area, Trillium Trail — About 15 minutes from downtown Portland, with paved pathways, resting benches and viewing decks, this 0.3-mile barrier-free trail is designed for people of all abilities.
You can find more details on these trails, as well as short mindfulness videos about parks on the Oregon State Parks website.
Vaccinations in Oregon
Today, OHA reported that 37,164 new doses of COVID-19 vaccinations were added to the state immunization registry. Of this total, 24,318 doses were administered on May 13 and 12,846 were administered on previous days but were entered into the vaccine registry on May 13. The seven-day running average is now 32,278 doses per day.
Oregon has now administered a total of 1,901,445 first and second doses of Pfizer, 1,452,653 first and second doses of Moderna and 118,128 single doses of Johnson & Johnson COVID-19 vaccines. As of today, 1,552,152 people have completed a COVID-19 vaccine series. There are 2,033,360 people who have had at least one dose.
Cumulative daily totals can take several days to finalize because providers have 72 hours to report doses administered and technical challenges have caused many providers to lag in their reporting. OHA has been providing technical support to vaccination sites to improve the timeliness of their data entry into the state's ALERT Immunization Information System (IIS).
To date, 2,250,495 doses of Pfizer, 1,833,420 doses of Moderna and 266,200 doses of Johnson & Johnson COVID-19 vaccines have been delivered to sites across Oregon.
These data are preliminary and subject to change.
OHA's dashboards provide regularly updated vaccination data, and Oregon's dashboard has been updated today.
Johnson & Johnson allocations on hold
Johnson & Johnson COVID-19 vaccine allocations being provided to state, local and territorial jurisdictions, and other partners, have been put on hold pending the U.S. Food and Drug Administration certification of doses produced at the Baltimore Emergent plant.
All currently allocated doses of the Johnson & Johnson vaccine distributed are safe and have been cleared for use. The proportion of the Johnson & Johnson vaccine on hold represents a small portion of vaccines allocated in Oregon. There are sufficient doses of Moderna and Pfizer to ensure providers can continue delivering doses statewide, at events and other locations administering the vaccines.
COVID-19 hospitalizations
The number of hospitalized patients with COVID-19 across Oregon is 337, which is 14 fewer than yesterday. There are 77 COVID-19 patients in intensive care unit (ICU) beds, which is 11 fewer than yesterday.
The total number of COVID-19 positive patient bed-days in the most recent seven days is 2,352, which is a 0.1% decrease from the previous seven days. The peak daily number of beds occupied by COVID-19 positive patients in the most recent seven days is 351.
The total number of patients in hospital beds may fluctuate between report times. The numbers do not reflect admissions per day, nor the length of hospital stay. Staffing limitations are not captured in this data and may further limit bed capacity.
More information about hospital capacity can be found here.
Learn more about COVID-19 vaccinations