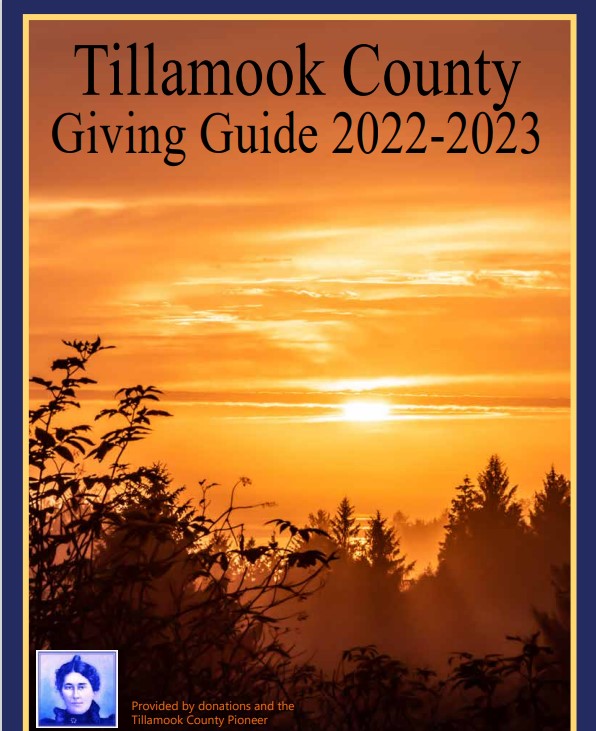 EDITOR'S NOTE: As case counts continue at the highest levels we've seen in Oregon, and in Tillamook County, EVERYONE needs to take a 2 week pause. See below for the counties mandated to pause, and watch for further announcements. Limit your gathering size, avoid places where there are large crowds; stay in your community as much as possible, at the least stay in your county. To get the spread under control we have to be diligent: Wear a mask, wash your hands and watch your distance. Stay home, stay safe and stay healthy.
PORTLAND, Ore. — COVID-19 has claimed four more lives in Oregon, raising the state's death toll to 734, the Oregon Health Authority reported today, November 9th.
Oregon Health Authority reported 723 new confirmed and presumptive cases of COVID-19 bringing the state total to 51,155.
The new cases are in the following counties: Baker (1), Benton (8), Clackamas (68), Clatsop (2), Columbia (4), Coos (6), Crook (2), Deschutes (25), Douglas (21), Grant (4), Jackson (41), Jefferson (5), Josephine (2), Klamath (10), Lane (36), Linn (17), Malheur (7), Marion (79), Morrow (1), Multnomah (204), Polk (16), Tillamook (2), Umatilla (11), Union (13), Wasco (1), Washington (119), and Yamhill (18).
Governor Brown announces a "two-week pause" in five counties – Additional counties may be added
At a press conference today, Governor Kate Brown announced new measures pausing social activities to help stop the rapid spread of COVID-19 in counties where community transmission is on the rise.
These measures will be in effect for two weeks, from Nov. 11 through Nov. 25, for Malheur, Marion, Multnomah, Jackson and Umatilla counties. Based on increasing statewide case counts, as well as increased sporadic case rates in these five counties, the new measures aim to reduce spread and save lives.
The pause will be instituted in counties with a case rate above 200 per 100,000 people over a two-week period, or more than 60 cases over a two-week period for counties with less than 30,000 people. These measures replace the County Watch List process that started in July.
The Oregon Health Authority will examine the COVID-19 metrics on five additional counties – Washington, Baker, Union, Clackamas, and Linn – on Monday to determine whether those counties will be added to the two-week pause. The measures include:
– Urging all businesses to mandate work from home to the greatest extent possible.
– Pausing long-term care facility visits that take place indoors to protect staff and residents.
– Reducing maximum restaurant capacity to 50 people (including customers and staff) for indoor dining, with a maximum party size of six. Continuing
to encourage outdoor dining and take out.
– Reducing the maximum capacity of other indoor activities to 50 people (includes gyms, fitness organizations/studios, bowling alleys, ice rinks,
indoor sports, pools, and museums).
– Limiting social gatherings to your household, or no more than six people if the gathering includes those from outside your household, reducing
the frequency of those social gatherings, and keeping the same six people in your social gathering circle.
OHA Public Health Director Rachael Banks shared an example of the sort of spread that's occurring at small gatherings, as seen in the graphic below.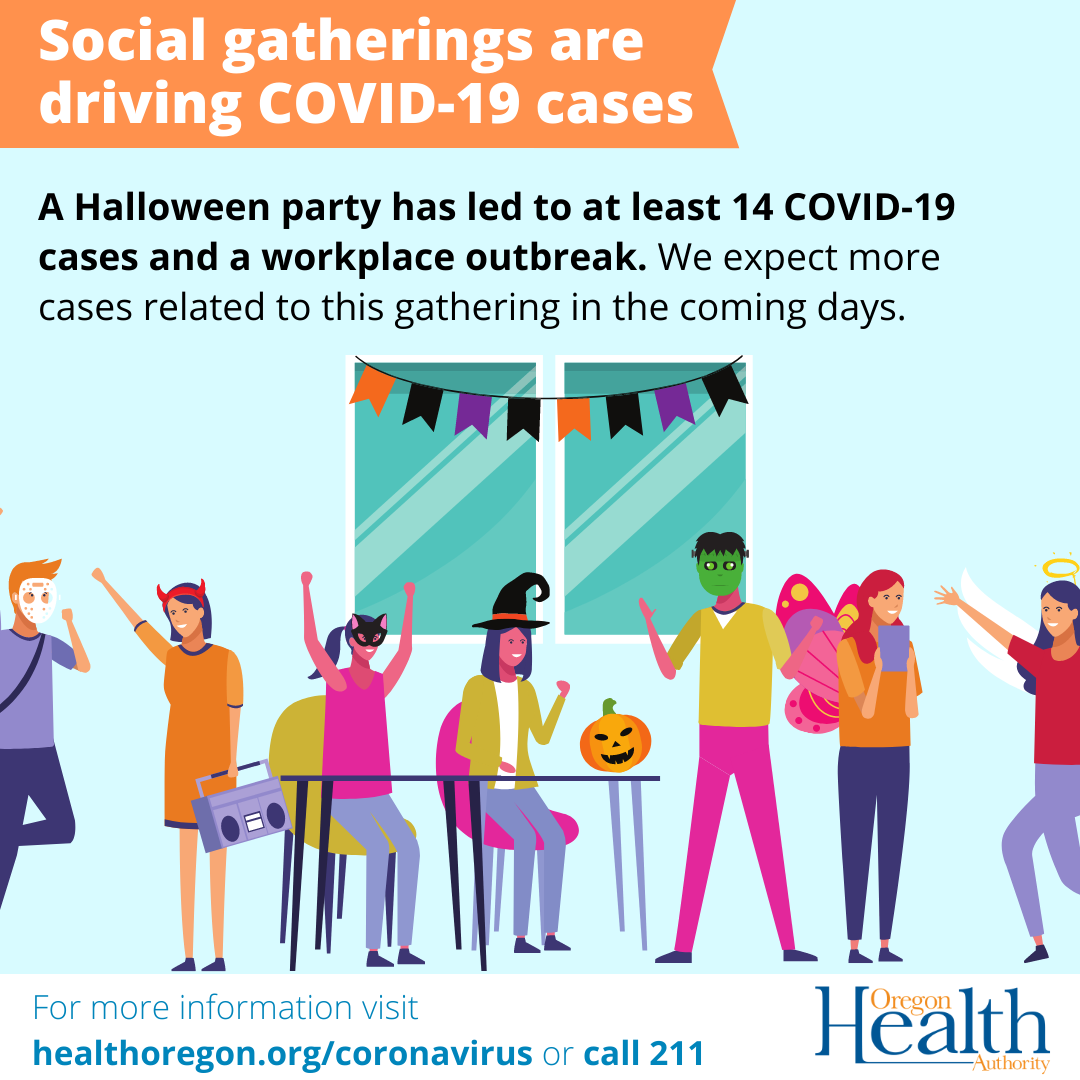 Masking up: What works for you?
Correctly wearing a face covering remains one of the most effective tools in preventing spread of COVID-19. But face coverings can sometimes be a struggle, and each of our struggles with it is as unique as our own face. Some difficulties we've heard are foggy glasses, pinched ears and masks slipping down noses.
We'd like to hear your tricks and tips for making a mask or face covering work for you. Please share your ideas with us at this link by noon Tuesday, Nov. 17, and we'll publish some in an upcoming Coronavirus Update.
Coverage information for uninsured Oregonians
Do you need health insurance? Many Oregonians who are uninsured may qualify for the Oregon Health Plan (OHP) or for help paying for coverage through the Marketplace. Oregon's Marketplace open enrollment runs from Nov. 1 through Dec. 15 and is the only time of year many people can buy private health insurance. If you have recently lost a job or insurance through your employer, have experienced a change in income, or had other major life changes, you are eligible to sign up for health insurance plans through the Marketplace for a 60-day special enrollment period after a qualifying event such as job loss.
You can apply for the Oregon Health Plan at OHP.Oregon.gov at any time. To find out what coverage and savings are available to you, visit OregonHealthCare.gov/WindowShop.