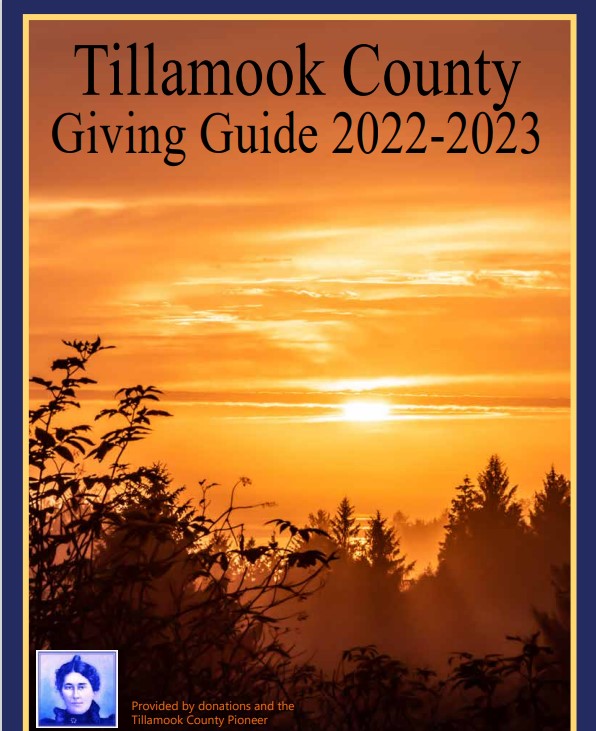 COVID-19 has claimed one more life in Oregon, raising the state's death toll to 19, the Oregon Health Authority reported on April 1st.
Oregon Health Authority also reported 47 new cases of COVID-19; cases reported are in the following counties: Benton (1), Clackamas (6), Deschutes (3), Douglas (1), Jackson (1), Lane (2), Lincoln (1), Marion (10), Multnomah (18), Washington (3), and Yamhill (1). One case previously reported in Hood River County was identified as a resident of another state; thus, today's statewide case count is 736. Oregon Health Authority reports new cases once a day on its website: www.healthoregon.org/coronavirus.
Oregon's nineteenth COVID-19 death is a 70-year-old woman in Multnomah County, who tested positive on March 27, 2020, and died on March 29, 2020 at her residence. She had underlying medical conditions.
Update: The COVID-19 case data OHA publishes once a day on its website and shares once a day with the media are provisional and subject to change. A case reported yesterday as a Hood River County case was later determined to be a Washington State case. The total number of new cases reported as of yesterday has changed from 690 to 689.
We're thinking about you
It's a new month, and that means we've made it through the first week of the #StayHomeSaveLives order. However, some of us are also struggling with a new month's worth of bills. Oregonians suffering from the economic impacts of COVID-19 are not only worried about their health, they're also navigating how to stay afloat. We hope that you have heard about and accessed the programs available to support you during this crisis. We'll continue to share resources as they become available. We're thinking about you.
If you're struggling to pay your rent or mortgage due to COVID-19
Last month, Governor Kate Brown issued an executive order halting residential evictions through June 19. The order places a temporary hold throughout Oregon on law enforcement actions relating to residential evictions for not paying rent. The Oregon Law Center has issued guidance on the order.
Governor Kate Brown today issued Executive Order 20-13, placing a 90-day moratorium on commercial evictions for nonpayment, in light of the impacts on business owners caused by the COVID-19 crisis. The order also strengthens Governor Brown's previous ban on residential evictions, and prohibits landlords from charging tenants late fees for nonpayment of rent during the moratorium.
Regarding mortgages, Governor Brown and the Coronavirus Economic Advisory Council are working with lenders and exploring state and federal policy solutions. The Consumer Finance Protection Bureau created a guide to mortgage relief options related to coronavirus, and the Department of Consumer and Business Services has provided guidance to Oregon lenders.
Contact your landlord or mortgage lender if you are not able to make payments due to COVID-19. If you need to find a shelter, call 2-1-1. Learn more at Oregon Housing and Community Resources' COVID-19 resources page.
What exactly is a high-touch surface?
We've heard it repeatedly: To fight the spread of COVID-19, wash your hands and clean "high-touch" areas. What exactly is a high-touch area? Here's a simple graphic to help you remember where to clean. Learn more on the CDC's cleaning and disinfection page.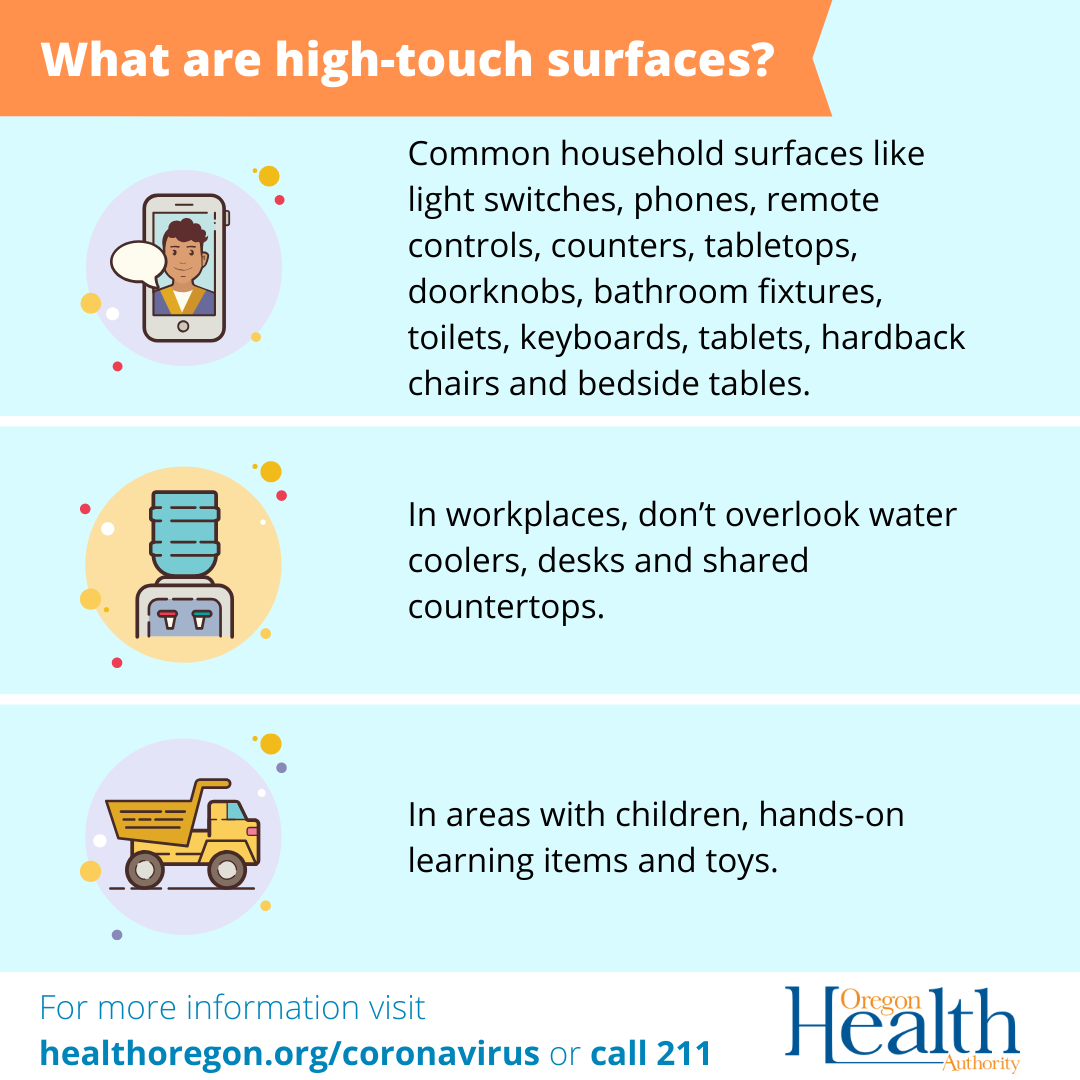 Latest research on Oregon COVID-19 cases confirms need for continued social distancing efforts
Updated projections from health researchers show that there is "strong evidence that measures currently in place in Oregon are reducing transmission," according to the latest models. The most recent data suggest that current social distancing measures could cut transmission rates between 50%-70% if Oregonians maintain these limitations on virus-spreading interactions into early May.
If Oregonians can maintain current social distancing efforts and the current projections hold true, the state could meet the likely demand for hospital beds under current strategies.