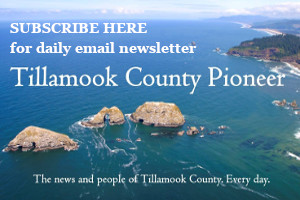 PORTLAND, Ore. — COVID-19 has claimed five more lives in Oregon, raising the state's death toll to 710, the Oregon Health Authority reported today, Novmeber 5th.
Oregon Health Authority reported 805 new confirmed and presumptive cases of COVID-19 bringing the state total to 47,839.
"COVID-19 is spreading in Oregon at an unprecedented rate, driven in no small measure by in-person, indoor social gatherings. You are most likely to get COVID-19 from your family and friends," said Governor Kate Brown. "Let me be clear: we cannot allow this disease to continue to spread so rapidly in our communities. Lives are at stake. Oregonians have made tremendous sacrifices to help each other throughout this pandemic, which is why Oregon has done relatively better than many other states at containing COVID-19. We can't let up now. I will take further action to stop the spread of COVID-19, and I need Oregonians to continue to do their part as well."
Governor Brown, State Health Officer Dean Sidelinger and Rachael Banks, Public Health Director at OHA, will speak to the media at a press conference tomorrow, Friday, Nov. 6. Time and more details to come.
"Today's high case count, combined with recent high counts, continue to show that COVID-19 is spreading more rapidly in Oregon than we had hoped," said Dean Sidelinger, state health officer at OHA.
"Our data on the cases reported today is incomplete, as the case investigations are in process. But the case data from the past several days and weeks continue to show that the increased spread is driven through small informal gatherings and not due to large workplace or other outbreaks. Oregon's sporadic cases, those not traced to a source, are also increasing. The percentage of tests that come back positive are rising – up to 8.5% last week. All this data leads us to conclude that Oregonians are circulating more in their communities and letting their guard down more and doing so as the weather turns colder, and they are spending more time indoors. Our tools to manage such spread rely on Oregonians getting more strict with themselves: not gathering or attending parties of any kind, wearing face coverings when outside the household, and physically distancing at all times."
The new confirmed and presumptive COVID-19 cases reported today are in the following counties: Baker (13), Benton (7), Clackamas (71), Clatsop (1), Columbia (7), Coos (2), Crook (4), Deschutes (45), Douglas (10), Grant (5), Hood River (2), Jackson (67), Jefferson (4), Josephine (9), Klamath (1), Lane (37), Lincoln (1), Linn (24), Malheur (18), Marion (79), Morrow (3), Multnomah (196), Polk (8), Umatilla (26), Union (7), Wallowa (1), Wasco (6), Washington (134), and Yamhill (17).
A 34% spike. That's the increase of new COVID-19 cases Oregon Health Authority released in its COVID-19 Weekly Report yesterday November 5th. These are troubling numbers, and we know that each and every one of the new cases means a fellow Oregonian is now facing a stressful and potentially very serious health situation.   This is the second consecutive week that daily case counts set a record high for the pandemic.
As COVID-19 cases continue to surge, OHA reminds people to:
Wear a face covering.
Keep physically distant.
Maintain good hand hygiene.
We're in this together, and we can get through this – together.
SEVEN NEW COVID-19 CASES REPORTED IN CLATSOP COUNTY
NOV. 5 – The Clatsop County Public Health Department on Thursday reported seven new local COVID-19 cases.
The cases are:
• Female, age 70-79, north-county resident
• Female, 20-29, north-county resident
• Male, 30-39, north-county resident
• Male, 20-29, south-county resident
• Male, 20-29, south-county resident
• Female, 20-29, south-county resident
• Male, 30-39, south-county resident
All seven individuals were recovering at home.
The county has recorded a total of 278 COVID-19 cases since March. Two-hundred and forty-three of those individuals have recovered; the others are convalescing at home. And one individual is still in the hospital.
The county is offering drive-through COVID-19 testing to members of the public two days a week, including rapid tests with same-day results. For more information, go to
www.co.clatsop.or.us.
Fact: Cold weather does not kill COVID-19
Pulling out sweaters and rain jackets is a good marker of the change in seasons. This year, as the weather starts to change, you might need to switch up your routines a little more.
Here are some reminders for leaving the house in colder weather:
Grab an umbrella or rain jacket with a protective hood on the way out the door.
Bring an extra mask in case you get caught in the rain. Letting your face covering get wet may decrease its effectiveness and make it difficult to breathe.
Wear enough warm clothing. You may not be able to find an open café or library to duck in to warm up or dry off.
Remember that the cold doesn't kill COVID-19 so you need still need to take the usual precautions to stay safe.