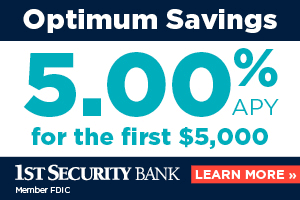 PORTLAND, Ore. — COVID-19 has claimed 13 more lives in Oregon, raising the state's death toll to 778, the Oregon Health Authority reported today, November 17th.
Oregon Health Authority reported 935 new confirmed and presumptive cases of COVID-19, bringing the state total to 58,570.
The new cases are in the following counties: Baker (4), Benton (15), Clackamas (85), Clatsop (5), Columbia (7), Coos (5), Curry (4), Deschutes (30), Douglas (37), Harney (5), Hood River (4), Jackson (60), Jefferson (28), Josephine (2), Klamath (25), Lake (4), Lane (45), Lincoln (2), Linn (16), Malheur (7), Marion (151), Morrow (1), Multnomah (208), Polk (21), Tillamook (3), Umatilla (41), Union (6), Wallowa (1), Wasco (5), Washington (88), and Yamhill (20).
College students: Heading home for the holidays?
Thanksgiving is quickly approaching, and many college students are excited about coming home to see family and friends. While we know you've had to sacrifice many activities because of the pandemic, COVID-19 is spreading rapidly in Oregon. The safest place to be for the holiday is where you live right now.
For many students it isn't realistic to remain on campus, and many colleges are switching to online learning after Thanksgiving. If you intend to come home, it is important to carefully plan the visit. There are several ways to reduce the risk of spreading COVID-19 when returning home from college.
Before going home:  
Get a flu vaccine as soon as possible. The flu vaccine may take up to two weeks to become effective, so getting it soon will give it time to be more effective when you go home.
Avoid contact with others, especially people you don't share living space with at school.
Stay in your living space as much as possible. Switch to online learning before traveling if the school allows.
Get a test if you can but remember that a negative test result is NOT a free pass. Some COVID-19 tests produce a high percentage of false negatives, so even after a negative test, continue to follow all COVID-19 safety protocols.
If you test positive, stay where you are and self-isolate for 10 days. Celebrate virtually with your family or see if you can reschedule holiday plans.
Getting home: 
The safest way to travel is by car and only with people you live with.
Traveling by train or plane exposes everyone to a higher risk of infection. It's hard to stay physically distant in crowded airports or train stations, and being on a plane or train increases the length of exposure to anyone who might be sick.
The Centers for Disease Control and Prevention (CDC) have more information on travel on their webpage.
After arriving at home: 
Stay physically distant from others, even those you are staying with.
Stay in a separate room from others when you arrive at your destination.
After returning home, quarantine for 14 days and limit your exposure to those who don't live there, especially older adults or high-risk family members.
Wear a face covering when unable to maintain physical distancing.
Don't gather socially indoors. Avoid going to bars, restaurants and parties.
After quarantining, choose lower risk activities if you see people who you don't live with, such as visiting folks outside where physical distance of six feet can be maintained.
Follow all guidance for the area you where you are staying.
In case you missed it: Facebook Q&A on school metrics
We know many people have questions about the updated school metrics and what they mean for school in Oregon during COVID-19. Last week Oregon Department of Education (ODE) Director, Colt Gill, and our Deputy State Health Officer and Epidemiologist, Dr. Thomas Jeanne, answered questions on a Facebook Live.
Time stamps for the questions are below:
13:00 – What is being done to help schools manage aerosol risk? Are schools' HVAC systems being updated?
14:34 – Schools were shut down in the spring when there were less than 100 cases a day. Why are they being reopened now when we have so many more cases?
15:51 – Where can we see how each county is progressing towards reopening?
16:32 – Why is a positivity rate of up to 8% an acceptable measure of community spread in Oregon when other states are closing at lower positivity rates?
17:28 – What is being done to increase testing for students?
18:00 – Why can my child go to daycare to do online school but can't go to school with the same safety measures in place?
18:43 – If I don't feel comfortable sending my children back to school, will I have other options?
20:14 – Why are the metrics applied to counties and not individual school districts?
21:28 – What's being done to ensure high school students have access tests like the SAT?
22:23 – Will schools be open over the summer to help students that are failing?
23:11 – Why aren't teachers who are high risk allowed to work from home?
24:06 – Why are colleges open when that population is at greater risk than K-12?
25:20 – What is being done to address the rise in youth suicides in Oregon?
27:00 – Where can I find information from ODE in Spanish, particularly information about if my child's school is going back to in-person learning?
28:13 – Why aren't private schools allowed to reopen to in-person instruction?
29:06 – Will teachers be prioritized to receive the COVID vaccine once it's available?
29:51 – Will teachers and staff be provided with PPE?
You can see the video on this YouTube link or in Spanish here.