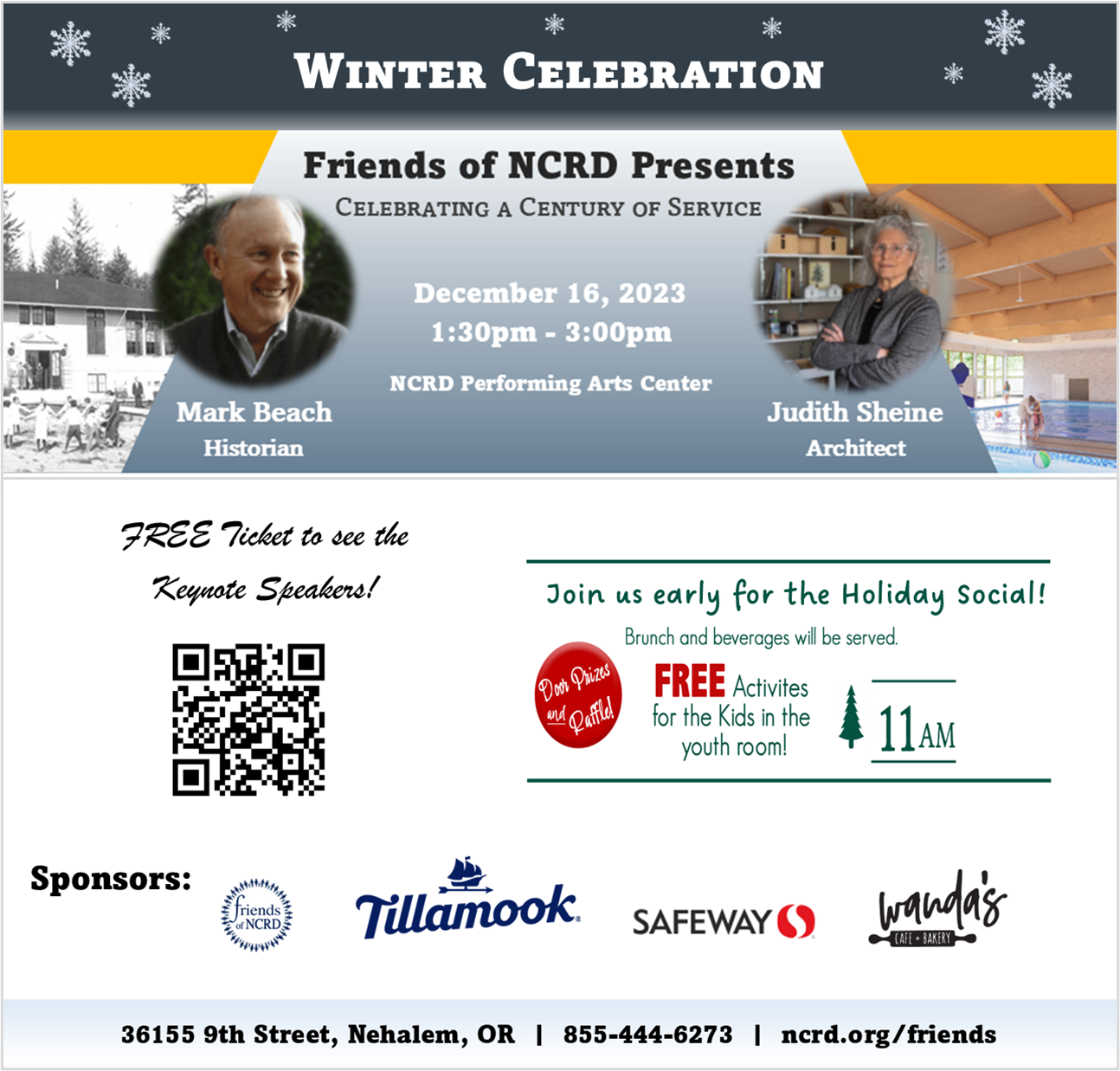 Attention Tillamook County! Here's your opportunity to adopt a mile of coastline; our next free CoastWatch Orientation is happening on Wednesday, August 10 from 7:30-9:00AM.
CoastWatch Program Director, Jesse Jones, will explain what and how CoastWatchers report on their miles and what community science projects are happening in the area.
Email Jesse@oregonshores.org to RSVP; Visit https://CWOrientation81022.eventbrite.com to register- the event is free but space is limited.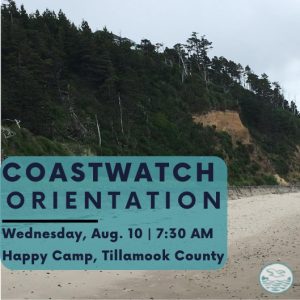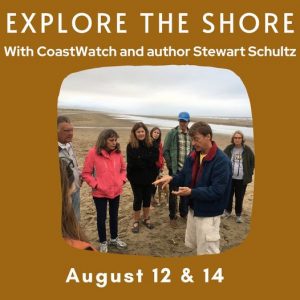 Starting to plan for the week? There are still a few spots available to join author and shoreline ecologist Stewart Schultz on our free shore explorations
Friday, Aug 12: Manhattan Beach State Recreation Site at 8AM
Sunday, Aug 14: Oswald West State Park at 7:30AM
Join Stewart Schultz, author of The Northwest Coast: A Natural History and leading expert on the coastal ecology of the Pacific Northwest, for two CoastWatch-sponsored events this August. These field trips, free and open to all, will be great learning opportunities for anyone who loves Oregon's shore. They will be especially valuable to CoastWatchers seeking to hone their observational skills.
Friday, August 12: Manhattan Beach State Park Recreation Site, 8:00 AM. This walk will cover everything from the low tide zone to the high beach.
Sunday, August 14: Oswald West State Park, 7:30 AM. This walk will cover all aspects of the rocky intertidal.
email Jesse@oregonshores.org to RSVP