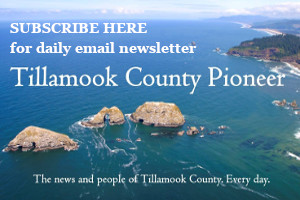 Volunteers needed! If you've recently visited Short Sand Beach at Oswald State Park, you've likely noticed the giant metal work platform that has washed up. The Oregon Parks and Recreation Department is aware of the situation and working on a solution to remove it. The debris is made of thick steel and is difficult to reach with any equipment, so they have been removing it in pieces slowly.
We are also seeing a number of foam chunks that are possibly falling out of the platform and littering the beach. This is where we could use your help! Anyone who can collect debris from the beach would be a great help in this challenging situation. If you can, bring your trash bags to the beach, and if you cannot haul them away, be sure they are tied securely and placed near the cans at the beach. Please let us know if there are full bags that need to be removed.
Special thanks to the CoastWatch and Surfrider Foundation Oregon Chapters volunteers who have already done cleanups and are helping us keep an eye on the situation.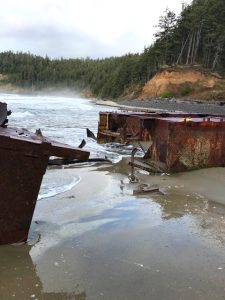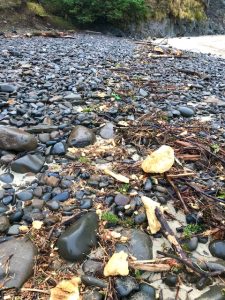 Photos by CoastWatcher John Morris at Mile 303, Short Sand Beach in Tillamook County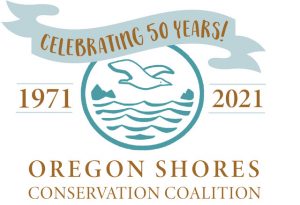 www.oregonshores.org – contact@oregonshores.org