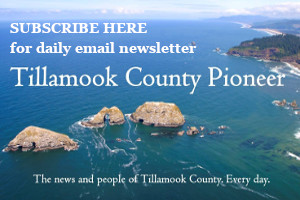 SALEM, Oregon – As part of its mission, the Oregon State Historic Preservation Office (SHPO) in partnership with the public and our partners creates a statewide historic preservation plan every five years to identify what is special about Oregon and how best to preserve it for future generations. The plan addresses identifying and preserving historic places, collections, and traditional practices, educating the public about the State's history, and building support for the organizations that curate our state's cultural legacy. 
All Oregonians are invited to take an online survey. The survey asks about participant's interests, what issues matter most, and what Oregonian's can all do to preserve the state's history. Go to: https://www.surveymonkey.com/r/2024-2029HistPresPlanSurvey.
This summer and fall the Oregon SHPO is asking Oregonians how Oregon's heritage is special to them in a series of 90-minute virtual public meetings. Meetings will focus on a region or topic, but all are welcome to attend one or more of the events. At the regional meetings participants will identify what issues matter most, how to best preserve the state's history, and what government agencies, cultural institutions, and each Oregonian can do. Topic-based meetings will discuss how the heritage community can better address diversity, equity, and inclusion in cultural resource programs, disaster preparedness and response, and planning for cultural resources in development and infrastructure projects. The meetings will be held Wednesday evenings from 6:30pm to 8:00pm, June through September by Zoom video and teleconference. Meeting details will be published on the project website. The information from the meetings will be used to create the 2024-2029 Oregon Historic Preservation Plan that will be published in early 2024.
<iframe width="320″ height="240″ src="https://www.youtube.com/embed/HOWq__d9Zb4″ title="2024-2029 Oregon Historic Preservation Plan" frameborder="0″ allow="accelerometer; autoplay; clipboard-write; encrypted-media; gyroscope; picture-in-picture" allowfullscreen></iframe>
Meeting dates are:
June 29

th, Greater Portland Metro Area

July 6

th, Greater Willamette Valley

July 20

th, Central and Southeast Oregon

August 3

rd, Rogue Valley and South Oregon Coast

August 17

th, I-84 Corridor and Northeast Oregon

August 31

st, Northwest and Central Oregon Coast

September 7th

, Diversity, Equity, Inclusion, and Access in the Oregon Preservation Plan

September 14

th, Disaster Preparation and Response for Cultural Resources

September 21

st, Community Planning for Cultural Resources
Those interested in or associated with local historic preservation efforts, museums, governments, cemeteries, archaeology, archives, historic trails, and other heritage-related interests are encouraged to attend.
Visit https://www.oregon.gov/oprd/OH/pages/tools.aspx#2024presplan to register for a meeting.
Oregon Heritage, a Division of Oregon State Parks, includes the Oregon State Historic Preservation Office (SHPO). The Oregon SHPO locally administers National Park Service (NPS) programs created by the National Historic Preservation Act of 1966, as amended, including the identification and designation of historic properties and archaeological sites; tax and grant programs; and the Certified Local Government Program (CLG), a partnership program between local jurisdictions and the state and federal government. The SHPO office is funded in part through a grant from NPS. The SHPO also coordinates closely with Oregon Heritage programs, including the Oregon Heritage Commission and Main Street program, Cemetery Commission, and various grant and technical assistance programs. See the current 2018-2023 Oregon Historic Preservation Plan.
To learn more about the Oregon SHPO and Oregon Heritage programs, visit www.oregonheritage.org.