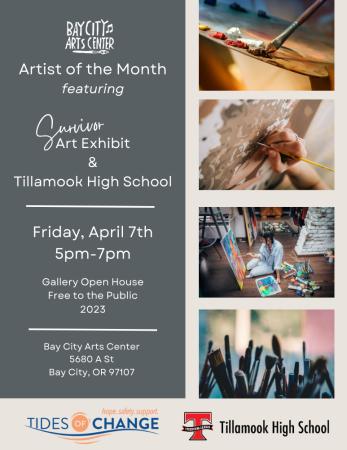 By State Representation David Gomberg, District 10
Over time, populations across Oregon change. Some communities grow with more year-round residents while others lose population. And so, to ensure that everyone is equally represented in our Oregon legislature and in Congressional districts, every ten years, we go through a process of reviewing and adjusting boundaries. Having proper information for this task is the primary reason for our once-a-decade census.
Redistricting is inherently political. Individual legislators are of course concerned about how changes may affect their personal future. Political parties vie to maintain or increase their advantage. Cities and counties seek more representation and with it, more influence.
But redistricting is about more than partisan politics. It is about how people in our diverse communities are best represented.
We presently have four districts in the Oregon House that stretch primarily along our coast. But imagine for a moment if Florence were paired with Eugene, Newport and Toledo with Corvallis, Lincoln City with Salem and Tillamook with McMinnville. We'd essentially have more Valley dominated districts and coastal voices would be diminished. To some degree that is the case now with Sheridan, Grand Ronde, and Falls City which were added to our House District ten years ago. I visit them and advocate for them as much as I can. But it is an hour from the coast to Falls City in Polk County and I have to drive out of the district through Dallas to get there. They are frustrated. They don't feel they belong in a "coastal" district and I understand that.
So redistricting is important. Let's talk about how the process works, how decisions are made, and how you can watch or be involved.
Like so many things in 2020-2021, redistricting is not working normally. The census is behind schedule and numbers we should have received in January will not be available until later in August.
Oregon has 60 House and 30 Senate districts. Each Senate district contains two House districts with House members serving two year terms and Senators four years. Oregon also has five congressional representatives in Washington DC.  But Oregon has grown. We now understand that increasing population will earn us a sixth congressional seat and redistricting will determine where that will be. The number of seats in Salem will remain unchanged. But the population in each House district will increase to roughly 70,000.
If the census confirms that population growth is centered in our larger urban cities, that means districts there will grow smaller and rural seats with less population density will grow geographically larger. And of course, it also means the number of representatives in our cities will increase with fewer for the rest of Oregon.
Redistricting for the Oregon legislature is governed by the Oregon Constitution (Article IV, Section 6) and by statute (ORS 188.010).
Essentially, the law says redistricting is managed by the legislature. If they fail to complete the task, or if the Governor vetoes the legislative plan, the job of drawing legislative boundaries goes to the Secretary of State and congressional maps to the Courts. Legislative redistricting plans produced either by lawmakers or the Secretary of State are also subject to legal challenge in the Oregon Supreme Court.
In a normal year, this process would have been completed during the 2021 legislative session that just concluded. But without census data, the Oregon Supreme Court granted lawmakers the ability to extend normal deadlines, giving the Legislature until September 27 to approve its own set of legislative and congressional maps. If we fail to find agreement, the Secretary of State will have until October 18 to build her own plan for state House and Senate districts.
While lawmakers have the best, detailed information about the people and characteristics of the districts they represent, allowing legislators to draw legislative lines leaves them open to conflict of interest charges – that they are able to choose their voters instead of vice-versa.
Ten years ago, the legislature successfully completed redistricting. And of note, ten years ago, there were an equal number of Democrats and Republicans in the Oregon House which prevented one party or the other from dominating the process. The primary work of redistricting is done by Redistricting Committees. Because we have more democrats in the legislature, most committees have a democratic majority. The Senate Redistricting Committee has more democrats, but the House committee is evenly split with a Republican and a Democratic co-chair.
Only twice in the past 100 years has the legislative plan been adopted. Historically the job ends up with the Secretary of State. In anticipation of that possibility, Secretary Fagan has announced she will form a "People's Commission" to offer thoughts on what maps should look like. You can learn more or apply here.
Washington, California, and Idaho have all adopted a commission model for redistricting, but a campaign last year that would have asked Oregon voters to approve such a system failed to gather enough signatures.
Once redistricting is complete, the new districts will be in effect for the 2022 elections.
Partisanship, real or perceived, is inherent in redistricting when it is under the control of a partisan legislature. But the process does operate under specific rules and restrictions.
Oregon's specific criteria are spelled out in ORS 188.010, passed in 1979. There are four provisions:
Each district, as nearly as practicable, shall be contiguous; be of equal population; utilize existing geographic or political boundaries; not divide communities of common interest; and be connected by transportation links.
No district shall be drawn for the purpose of favoring any political party, incumbent legislator or other person.
No district shall be drawn for the purpose of diluting the voting strength of any language or ethnic minority group.
Two state House of Representative districts shall be wholly included within a single state senatorial district.
Oregon Administrative Rules (165-008-0060) provide further guidance to the Secretary of State if he or she becomes responsible for redistricting. In addition to following federal and state law governing the process, the Secretary of State must:
When possible, draw districts to utilize county lines and maintain cities within a single district.
Make an effort to retain within one district identifiable communities, such as urban neighborhoods and rural communities. Consideration must be given to market areas covered by local media.
Create districts that have at minimum a county road within the district that connects one area of the district to another. This does not apply to unpopulated areas of the district.
If we begin with our own House District 10, and a presumption that we need to grow geographically larger, the question becomes, do we stretch further north, south, or east? Asked another way, what cities constitute a more appropriate "community of interest"? Among Tillamook, Newport, Florence, Sheridan, and Dallas, who has more in common culturally or economically? Who has shared service delivery, media, and common interest?
Legislative Redistricting Committees held a series of public hearings in March and April for each of our current congressional districts. I appeared and argued in favor of "coastal integrity" – not dividing up coastal communities or diluting them into valley districts. You can hear my comments at the ten minute mark.
Once census data is available, there will be another opportunity for you to testify. Hearings are scheduled around the state but you can appear at any, in person or by computer, and can submit written testimony.
September 8

 – Bend at 5:30 PM

September 9

 – Eugene at 5:30 PM

September 10

 – Salem at 9:00 AM

September 10

 – Oregon City at 3:00 PM

September 11

 – Central Portland at 9:00 AM

September 11

 – Hillsboro/Beaverton at 3:00 PM

September 13

 – Salem at 9:00 AM, 1:00 PM & 5:30 PM
For more information and details on how to testify, check the Legislative Redistricting webpages.
Following the hearings, Committees will make final recommendations which are scheduled to be voted on by the legislature in a Special Session tentatively scheduled for September 20.
The Oregon system is, I believe, better and fairer than most. We have not seen the kind of blatant gerrymandering sometimes evident in other states. But there is certainly room for improvement.
For an interesting overview of the process and suggestions for reform, you might want to review a 2012 report by the City Club of Portland. In it they cite Oregon advantages and disadvantages.
Advantages:
Directly-elected citizen representatives are charged with redistricting; citizens have recourse at the ballot box as a remedy for unpopular or partisan outcomes.
Legislators who depend on voters for reelection have deep knowledge of the people and characteristics of their districts, giving them insights on where lines should be drawn.
The redistricting process allows extensive public input through legislative hearings and testimony.
If the Legislature cannot agree on a legislative redistricting plan, there is a back-up procedure in law: giving the Secretary of State an opportunity to develop a plan.
Court review is available for final legislative and congressional redistricting plans.
Disadvantages:
Lawmakers may be motivated by partisanship, making it difficult for the Legislature to reach agreement on redistricting plans.
Back-up plan responsibility is in the hands of a single, partisan-elected state official, the Secretary of State.
A redistricting process led by partisan lawmakers can create the perception, if not the reality, that the process is being used for partisan advantage.
A political party controlling both the legislative and executive branches of state government can enact a highly partisan redistricting plan, ignoring the concerns of the minority party.
The Legislature was unable to complete redistricting without the intervention of the secretary of state or the courts for 100 years.
Our district currently ranges from the South Jetty of Tillamook Bay, and east along the southern Tillamook city limits, to Sheridan in Yamhill County, Falls City in Polk County, and includes all of Lincoln County except Yachats.
That's probably more than you ever wanted to know about redistricting. But this is important stuff. It not only determines how you are represented, but also affects school quality, transportation, housing resources, and emergency support. I trust you found this detailed overview useful and may consider sending the committees a letter or signing up to testify.
Thanks so much for your interest.
What's this about? 
This September, after the 2020 census data is ready on 

August 23

, Oregon's State Legislature will begin to examine and redraw the electoral maps with census data and public testimony from people like you.
Why should you testify? 
How districts are drawn can impact how much federal funding communities receive, which voices are reflected in our governments, the diversity of the candidates running for office, and what policies are passed for the next 10-years. Come testify and tell lawmakers about your community and how lines should be drawn for fair representation.
How can you testify? 

There are three ways you can make your voice heard:

In-person, at one of the public hearings
Virtually on MS Teams
Submit written testimony online

When do you testify? 

The following are the dates, times, and cities when public hearings will be held in September. Check our website for updates on locations, dates, times, relevant links, and where to sign up.

Save the date(s)

September 8

Bend at 5:30 PM

September 9

Eugene at 5:30 PM

September 10

Salem at 9:00 AM

Oregon City/North Clackamas County at 3:00 PM

September 11

Central Portland at 9:00 AM

Hillsboro/Beaverton at 3:00 PM

September 13 

Salem at 9:00 AM, 1:00 PM & 5:30 PM

What do you say? 

Introduce yourself: 

State your name for the record.
Describe yourself and any organizations you're working with.

Describe your community: 

Describe your community, how it's grown, and how the legislature should draw the lines to ensure your community isn't divided.
Do the current district boundaries divide or keep your community together?
What makes your community unique? Why is it important that your community be recognized and kept together?
If available, use data on income, education, housing, transportation to compare your neighborhood to ones nearby.
How has your community come together to advocate for common interests or important services?

Brief closing: 

If there's time, restate the parts of your testimony that are most important.

Draw and submit how you think districts should be drawn on the map software, ESRI. 

ESRI is a geographic information system software that anyone can use to draw, save, and submit a map with lines that you draw through the software. Until the 2020 census data is received in August, you can draw maps using the data from 2010. Here's how to draw a map:  

Scroll down the page to where it says, "Redistricting Software Information."
From there, you can access ESRI, tutorials on how the software works, and submit a map.

Drawing lines: Criteria and rules

Map line criteria and rules for drawing maps:

No, legislators cannot just draw lines on a whim. There are criteria that must be met and that will be legally upheld. Per the National Conference of State Legislators (NCLS), "these criteria are intended to make the districts easy to identify and understand, and to ensure fairness and consistency." Criteria includes, but is not limited to:

Contiguity: Districts should be physically adjacent, meaning parts of a district should be connected at some point with the rest of the district (NCLS).
Compactness: Constituents within a district should live as near to one another as practicable.
Communities of interest: Maps should keep communities of interest together. This is defined as a "group of people in a geographical area, such as a specific region or neighborhood, who have common political, social or economic interests" (Fair Vote).

*Note: If you wish to submit a map on the software ESRI as part of the public testimony (you can find this software and tutorials here), the software will automatically take into account the criteria and will not permit a line to be drawn or a map to be submitted that doesn't meet these criteria.
email: Rep.DavidGomberg@oregonlegislature.gov
phone: 503-986-1410
address: 900 Court St NE, H-480, Salem, OR, 97301
website: http://www.oregonlegislature.gov/gomberg