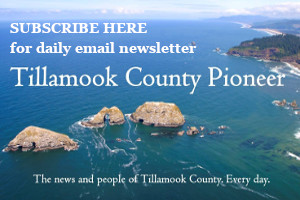 Join us outdoors on New Year's Day for First Day Hikes. Choose from 24 hikes in 21 parks across the state. All hikes will be guided by a park ranger or volunteer who will share stories about the park's history, geology, wildlife and plants.
All hikes are free and day-use parking fees will be waived Jan. 1 at all open parks that normally charge a parking fee.
Plan for winter weather, dress in layers, wear sturdy shoes, bring water and remember to carry binoculars for wildlife viewing.
Follow the Park Name links below to learn more about the hike description and hike length. Some parks ask for you to register.
There are several parks in Tillamook and Clastop Counties – Forst Stevens, Nehalem Bay and Sitka Sedge.
Parks hosting hikes
Coast
Portland area
Columbia River Gorge
Willamette Valley/West Cascades
Southern Oregon
Eastern/Central Oregon