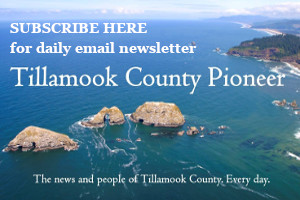 On Monday, December 6, 2021, an ODFW biologist was sampling commercially caught Dungeness crab at a seafood processing plant in Warrenton when they noticed numerous undersized crabs from one boat. The boat made a landing of 46,071 pounds of Dungeness crab, and the biologist's samples suggested there was a large quantity of undersized crab in the offload.
Oregon State Police Fish and Wildlife Troopers, along with 14 members of the United States Coast Guard Sector Columbia River, responded to the fish plant and started measuring the crab. In total, 11,778 pounds of crab were measured of which 2,682 pounds (over 22%) of the sampled crab were determined to be undersized. The value for the crab at the time of landing was $4.75 a pound, which would make the estimated value of undersized crab in this delivery to be over $49,000.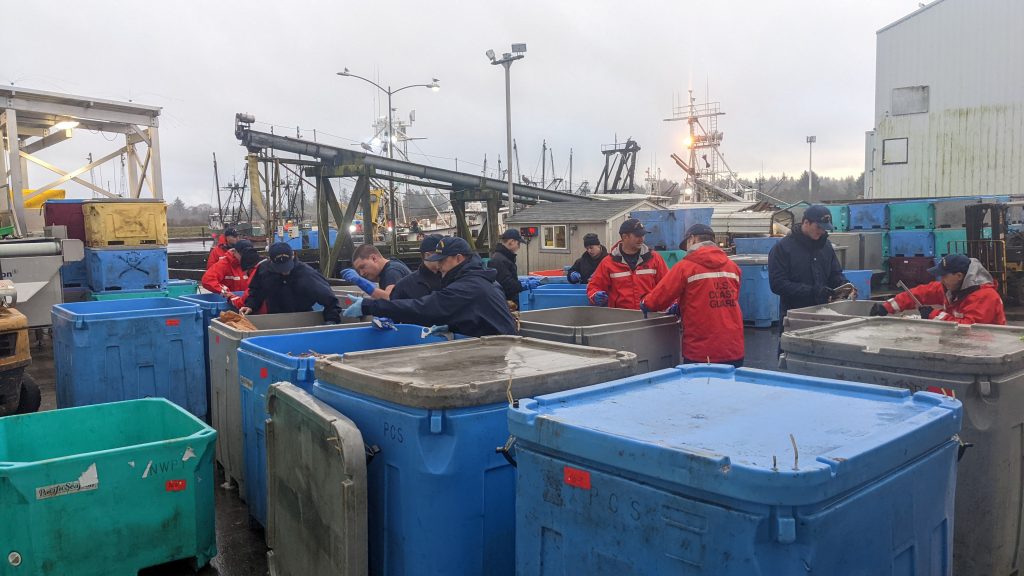 In addition to not being allowed to retain female crab, the commercial size for the taking of male Dungeness crab in Oregon is 6 ¼ inches and has been that size since 1948. The prohibition on the taking of female and undersized male crabs is a key strategy to maintain the sustainability of the Dungeness crab fishery.
ODFW Marine Resources Program Manager Caren Braby said, "The sustainability of the Dungeness crab fishery is a point of pride and management success in Oregon. Intentional or neglectful harvest of small crabs is damaging to Oregon's sustainability brand, takes future crab from legal harvesters, and leads to irresponsible wastage of crab. We commend the efforts of the OSP and USCG to address this violation of fishery regulations and make clear that short crab brought in through the fishery will not be tolerated."
The captain of the crab boat was cited and released criminally for Taking Undersized Commercial Dungeness Crab. In addition to being charged criminally, the captain can be assessed restitution for the damages associated with the taking of the undersized crab which can be up to twice the average market value.
USCG Maritime Enforcement Specialist First Class Robert Grigsby said "Last week's operation with US Coast Guard Sector Columbia River Enforcement Department and Oregon State Police, Fish and Wildlife Division, highlighted the opportunities where state and federal law enforcement entities can work together as a force multiplier towards the enforcement of state fisheries on the Oregon Coast. Working hand and hand with the OSP sends a bright signal to the crab fleet, that we are willing and able to help each other for the enforcement of laws that enable the sustainment of a fishery critical to the Oregon economy."
Lieutenant Ryan Howell of the Oregon State Police added, "Without the willingness of the USCG members to jump in and assist, it would have taken a significant number of additional Troopers from other patrol areas to sample this offload. The Oregon State Police is extremely appreciative of all the support the USCG provides up and down the Oregon coast, especially as it relates to the enforcement efforts towards our commercial fisheries."