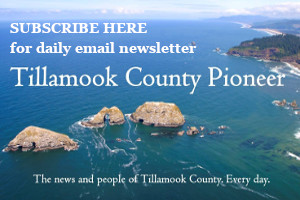 This weekend is Memorial Day Weekend, the unofficial launch into summer. Experts already predict that this will be the busiest traffic weekend of the year. To help keep your spirits high during your vehicle travel, take a few pointers from us here at the Oregon State Police.
Plan ahead, be prepared and above all else be patient.
Timing your departure can make all the difference. Give yourself plenty of time to get to your destination without getting frustrated when heavy traffic puts a pause in your time frame.
Know your routes and options if you come across detours or construction. OSP likes to encourage all drivers in Oregon to use the Oregon Department of Transportation's www.tripcheck.com.
Ensure your vehicle is properly equipped and in good working order to avoid maintenance emergencies.
If you are traveling with children, have something to keep them occupied. Games, snacks and pillows for sleeping will not only keep them occupied, but it will keep your attention where it needs, on the road.
The Oregon State Police patrol will be out in force this weekend. Oregon State Troopers will be focusing on maintaining the flow of traffic as well as enforcing all traffic laws but especially the Fatal 5. These 5 major categories of driving behaviors contribute to most fatal or serious injury crashes.
SPEED
OCCUPANT SAFETY
LANE SAFETY
IMPAIRED DRIVING
DISTRACTED DRIVING
The Oregon State Police hopes that we don't have to see you this memorial day weekend. Have a safe holiday weekend.