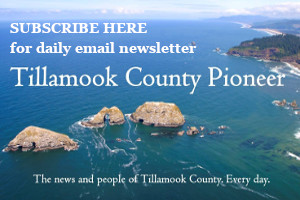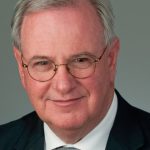 By Representative David Gomberg
We are quickly approaching the mid-point of the 2020 session, and with the first deadline behind us, many proposals have died.
When Oregon voters approved the addition of a "short" session about ten years ago, the notion was to reduce the need for frequent special sessions and address emergencies, budget tweaks, and policy adjustments from the just completed "long" session.
Is that working? Depends who you ask.
Some here argue that we're wrestling with large policy questions too consequential and complex for a five week session. Others reply that we would have addressed these issues during the long session if there had not been a walkout. Both sides are right.
At the end of the day, the rules limit how many bills can be introduced (two by Representatives and only one from Senators), but we cannot control what gets introduced. The only limit on the short session is whether there are votes in the House and Senate to pass a bill or enough time to get to the finish line.
Here's a look at the consequential, interesting, and complex issues we are facing.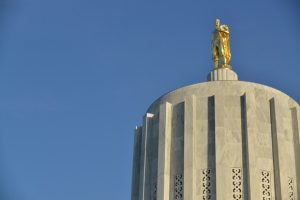 Senate Bill 1538:
The issue: It's illegal to carry a firearm into a public building. But a court case made an exception for people who have a concealed carry license.
What it does: Allows local governments to ban people with concealed carry permits from bringing guns into public buildings.
Status: Still moving. The Senate Judiciary Committee sent the bill to the Rules Committee.
House Bill 4005
The issue: Firearms left unlocked by their owners have been blamed for suicides and as well as other shootings.
What it does: Requires gun owners to lock up their firearms when not "within control" or face penalties as well as liability if their guns fall in the wrong hands.
Status: Still moving. The House Judiciary Committee sent the bill to the Rules Committee where amendments are being considered.
House Bill 4124
The issue: Oregon currently has no effective limits on the amount of money that can be donated to political campaigns. A court case and a constitutional amendment that will go before voters could allow limits.
What it does: Would establish a task force to propose campaign finance regulations.
Status: Still moving. The House Rules Committee has scheduled a work session.
House Bill 4075
The issue: Contests to kill coyotes have drawn criticism that such events are inhumane and unsportsmanlike.
What it does: Makes it illegal to hold coyote-killing competitions.
Status: Still moving. The House Natural Resources Committee has sent the bill to the House floor recommending it pass.
Senate Bill 1559
The issue: Vaping devices that deliver flavored nicotine have been criticized for being used by tobacco companies to hook kids.
What it does: Bans stores from selling flavored vaping products.
Status: Died in Senate Health Committee.
Senate Bill 1536
The issue: Oregon has experienced increasingly destructive wildfires.
What it does: Attempts to address wildfires with updates to Oregon's building codes, land-use planning, mapping of high-risk areas, treatment of forest debris, mitigation of smoke on public health and forest protection.
Status: Still moving. The Senate Committee On Wildfire Reduction and Recovery approved the bill and sent it to the Ways and Means Committee.
House Bill 4121
The issue: Despite an Oregon law that limits law enforcement's cooperation with federal immigration authorities, a facility in The Dalles holds contracts to detain people suspected to be in the country illegally.
What it does: Prevents the Northern Oregon Regional Correctional Facility, a state-run detention complex, from contracting with the U.S. Immigrations and Customs Enforcement.
Status: Died in House Judiciary Committee.
Senate Joint Memorial 201
The issue: Record amounts of money have poured into elections as a result of a U.S. Supreme Court decision.
What it does: Seeks to start a process to amend the U.S. Constitution intended to reform how political campaigns are funded.
Status: Still moving. Referred to Senate Rules Committee.
Senate Joint Resolution 201
The issue: Because of a quorum requirement, the last legislative session came to a halt after Senate Republicans staged a walkout, depriving the chamber of the number of senators required to conduct business.
What it does: Changes the number of legislators that need to be present in the House and Senate respectively in order to take votes and conduct business.
Status: Still moving. Referred to Senate Rules Committee.
Senate Bill 1564
The issue: Mattresses are difficult to dispose of.
What it does: Requires mattress manufacturers or retailers to register with a "stewardship organization" that will collect and recycle unwanted mattresses, similar to existing programs for paint and electronics.
Status: Still moving. The Senate Labor and Business Committee has approved the bill and sent it to Ways and Means.
Senate Bill 1557
The issue: Some parents choose not to vaccinate their children, which some have likened to abuse.
What it does: Establishes that not refusing or delaying a child's vaccination does not count as abuse.
Status: Died in Senate Judiciary Committee.
House Bill 4147
The issue: Prescription drugs have become prohibitively expensive in the U.S.
What it does: Requires the Oregon Health Authority to develop a program to import wholesale prescription drugs from Canada.
Status: Still moving. The House Health Care Committee referred it to Ways and Means.
House Bill 4013
The issue: Kratom, a plant native to Southeast Asia, is thought to have medicinal uses but there are fears it's addictive.
What it does: Creates regulations for Kratom and increases the age to buy it to 21.
Status: Still moving. The House Economic Development Committee approved the bill with amendments and sent it to the House floor.
House Bill 4076
The issue: Almost one-in-four Oregon workers are over 55. Those workers often face special challenges and discrimination.
What it does: Establishes Task Force on Age Discrimination. Directs the task force to identify and evaluate impacts of age discrimination in workplace.
Status: Approved by the House Committee on Business and Labor and forwarded to Ways and Means.
House Bill 4119:
The issue: There are currently no prohibitions or standards for construction of public buildings in the tsunami inundation zone.
What it does: Adopts building code standards developed by the American Society of Civil Engineers which are also now used in California and Washington.
Status: Still moving. Approved by the House Committee On Natural Resources and sent to the House floor for a vote.
House Bill 4109
The issue: Clorpyrifos pesticides have been linked to health and developmental disorders.
What it does: Prohibits aerial pesticide applicator from spraying or otherwise applying by aircraft pesticide product containing chlorpyrifos
Status: Still moving. Approved by the House Committee On Health Care and sent to the House floor for a vote.
House Bill 4105
The Issue: Increasing incidents of violence against schools and places of worship.
What it does: Creates crime of unlawfully threatening a school or place of worship, punishable by maximum of 364 days' imprisonment, $6,250 fine, or both.
Status: Died in House Judiciary Committee who created a workgroup for further study.
Senate Bill 1530
The issue: Changing climate, rising tides, and ocean acidification is affecting health, livability, and economies on a local and global basis.
What it does: "Cap and Invest" places limits or "cap" on carbon emissions and charges money when those limits are exceeded. Funds are then spent or "invested" in new and clean energy jobs.
Status: Approved by Senate Committee On Environment and Natural Resources and forwarded to Ways and Means.
Our coast- the frontline of climate change
A Bit More on Carbon
My goal as this measures evolves is to address our climate problems at the coast and in the coastal range, while also protecting local jobs and economies. If money will be invested, I want some of it invested here – in roads and highways affected by landslides, in dikes and tide gates, erosion controls, and in solar energy generation in our public buildings.
I'm seeing some positive developments.
The wording I worked for last session has been brought back to insure investments in coastal communities.
Mills, which are often the largest employers in small towns, are exempt from costs as long as they use best available carbon technology.
The amended measure now exempts watercraft fuel and the thousands of gallons used in our fishing fleets.
Utilities will receive offsets to reduce billings to lower income customers.
Tax credits will be awarded to most rural residents because of increased fuel costs.
You have often heard me say that the climate change is real at the Coast. Acidification threatens the shellfish industry and limits the crabbing season. Warming streams have decimated salmon runs. Rising tides and water levels erode our shoreline. Our communities and our economies are where the effects are most being felt. The Oregon Coast is on the front line of the climate challenge.
Cap and Invest may see more changes as it moves through the session. And the threat of walk-outs loom in both the Senate and House. Stay tuned as things are moving very quickly.
Money
While most news is focused on large policy questions, I believe the most tangible results of this session will be spending decisions. There is as much as $1 billion available although fiscal leadership is signaling they want to keep half that amount in reserve. There are dozens of individual bill proposals that cost money. But here are some of the largest that appear likely to pass:
$120 million for creating homeless shelters and providing affordable housing.
$12.7 million for emergency preparedness including early earthquake warning and money for vulnerable dams.
$150 million for wildfire response.
$126.8 million for foster care and mental health support.
$50 million to add temporary DMV workers for the transition to Real ID.
Chairing the Ways and Means Subcommittee on Transportation and Economic Development
Meanwhile Back Home in the District….
Last Thursday I rushed from Salem to Newport to take part in the announcement that our Oregon Coast Community College had at long last earned independent accreditation. Previously we had to partner with another accredited college. The new status gives us more control of local programs and priorities, and will make it easier for students to transfer credits, earn scholarships or financial aid, and also means diplomas will actually say "Oregon Coast Community College". It was Graduation Day for OCCC and I could not have been more pleased.
Over the weekend, I had a radio interview on KAYQ radio in Toledo, joined the "Love is Love" Valentine Party in Newport, and had fun as auctioneer for the Lincoln City Chamber of Commerce "Super Auction". Sunday I did a repeat as auctioneer for the Lincoln County Historical Association raising money for renovations at the Marine Heritage Center. This Saturday, Susan and I joined the Children's Advocacy Fundraising Dinner in Newport again.
There is plenty going on in both Salem and in District. The pace is relentless and truth be told, I'm fighting a persistent cough. But I look forward to your thoughts on these issues and any others that peak your interest. Thanks for all you do to keep our communities strong, successful, and resilient.
Warm Regards,
Representative David Gomberg
House District 10
email: Rep.DavidGomberg@oregonlegislature.gov
phone: 503-986-1410
address: 900 Court St NE, H-471, Salem, OR, 97301
website: http://www.oregonlegislature.gov/gomberg