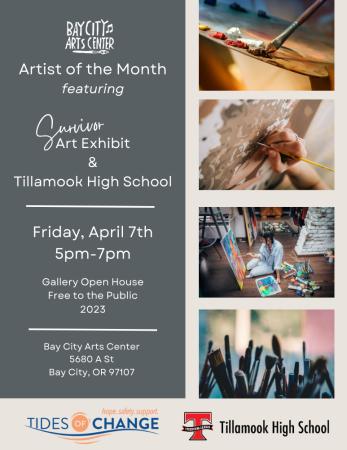 Oregon reached another milestone in the efforts to vaccinate Oregonians — more than 2 million people have received at least one dose of a safe and effective COVID-19 vaccine. 
According to the latest data, 2,006,179 people in Oregon have received at least one shot. Overall, 1,509,537 Oregonians have completed their series.
"Based on our current trends, Oregon is on track to meet our goal of vaccinating 70% of adults by mid- to late-June," said Oregon Health Authority (OHA) Director Patrick Allen. "Thanks to all of our partners for helping us stay ahead of a virus that is circulating in our communities."
If you're looking for a vaccine, the Get Vaccinated Oregon (GVO) tool has been updated to improve accessibility. People looking for a vaccine can visit https://getvaccinated.oregon.gov/#/
Vaccination clinic at Chinook Winds Casino 

Friday, May 14
Confederated Tribes of Siletz Indians is having a COVID-19 vaccine event at Chinook Winds Casino on Friday, May 14, from 9:30 a.m.-3:00 p.m. This drive through event is open to all Oregon residents ages 18 and up. Pre-registration is required. No insurance information needed. Spanish interpreters available on-site.
To register call 541-444-9636 and leave a message. We will call you back to schedule. This call back number may say 'potential spam'.  Or you can text 541-819-4322 to register via text.
Oregon acts with a 'world view' in sending supplies to rural communities in India
Right now, India is in the midst of a devastating surge of COVID-19 and with it a shortage of vital supplies needed to stop the spread of the virus.  Many people waiting in line for tests are turned away due to lack of supplies.
This month Oregon is sending a shipment of 300,000 BinaxNOW rapid test kits to India. These tests, which produce results in 15 minutes, will allow more cases of COVID-19 to be quickly identified so that steps can be taken to contain the virus.
"The relationships we have forged through the pandemic have made it possible to rally support to India in its time of need," said Akiko Saito, deputy director of OHA's Coronavirus Response and Recovery Unit. "The Governor's Office, OHA, Department of Administrative Services, Port of Portland and Cathay Pacific working together to send COVID-19 rapid tests is evidence of Oregon's heart and commitment to a world view."
The Desai Foundation, an organization that serves rural communities with health and livelihood programs focused on women + children in the states of Rajasthan, Gujarat, Maharashtra, and Madhya Pradesh will ensure the kits are distributed to COVID Care & Isolation Centers, Hospitals and local health workers to ensure the tests get into the hands of the people who need it most.
Oregon received 1.2 million BinaxNOW tests from the federal government in October 2020. We still have a very generous reserve of tests to use for diagnostic testing within Oregon.