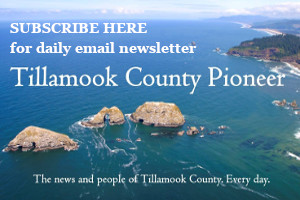 By Chris Branam, Oregon State University, Extension and Experiment Station Communications Public Issues Education Leader
CORVALLIS, Ore. – Walk With Ease and Strongwomen/StrongPeople – two Oregon State University Family and Community Health Extension Service programs for adults – continue to help keep Oregonians staying active during the state's stay-at-home order. In mid-March, when the decision was made to cancel all OSU Extension in-person classes and events to help prevent the spread of COVID-19, Walk With Ease looked for alternative ways to keep people moving, said Allison Harris, statewide Walk With Ease coordinator in OSU Extension's Family and Community Health program.
That led to a focus on Walk With Ease's self-guided program, which can be started at any time, regardless of location. People can register on the Walk With Ease website. Once they sign up, they will receive the Walk With Ease workbook and then six weekly coaching emails guiding them through the program. Walk With Ease is free to Oregonians.
"It's important for everyone to stay healthy during this pandemic, and especially vulnerable populations," said Harris, who is also the nutrition program coordinator for Coos and Curry County Extension.
"Among the many benefits of physical activity is that it can help strengthen your immune system," Harris said. "Walking is a low-cost and accessible activity that can be done outdoors while social distancing or can be done in your own backyard or even in your living room."
Walk With Ease was developed by the Arthritis Foundation. The program was designed for adults with arthritis and other chronic pain conditions and is proven to reduce pain but is available to anyone looking to get more active.
There are two versions of the program: in-person, instructor-led classes and an online self-directed program. The program and workbook are also available in Spanish as Camine Con Gusto, with classes held primarily in the Portland area.
The program includes health education for symptom management, information on physical activity and arthritis, stretching and strengthening exercises, and how to overcome barriers, and other topics.
In 2019, 471 people participated in Walk With Ease, including more than 100 who followed the self-directed program. In-person workshops were held in 12 counties – Clackamas, Deschutes, Harney, Lane, Lincoln, Linn, Multnomah, Tillamook, Union, Wallowa, Washington and Yamhill. Coos County was added this year.
Like Walk With Ease, StrongWomen & StrongPeople — a strength training program for middle-aged and older adults – held in-person classes throughout the state until mid-March. OSU Extension Family and Community Health faculty train local volunteer leaders who guide their groups two to three times per week.
That work continues through a provided YouTube video link and regional Zoom meetings, said StrongWomen & StrongPeople statewide coordinator Lauren Kraemer, an assistant professor of practice in the OSU College of Public Health and Human Sciences.

"Our participants have also been able to borrow weights from our programs so they can continue exercising at home," said Kraemer, who serves Gilliam, Hood River, Sherman, Wasco and Wheeler counties in central Oregon, and in Klickitat and Skamania counties in Washington.
A few volunteer leaders have recently held Zoom classes for participants in Hood River and The Dalles. Kraemer said there's a possibility that Zoom meetings can occur in other parts of the state under the state's stay-at-home order if leaders would like to do so.
"While the physical benefits of strength training are important and obvious, the social benefits of the program are what has kept the groups going for years," Kraemer said. "The Zoom meetings are helping to regain a little bit of that social benefit while people are staying home."
The StrongWomen & StrongPeople programs were developed at Tufts University, based upon research on how strength training improves the health of older adults. Research shows strength training improves bone density, arthritis symptoms, flexibility, strength and reduces falls.
Extension Family and Community Health host StrongWomen & StrongPeople programs that reach more than 400 Oregonians in these counties: Gilliam, Hood River, Lake, Linn, Jackson, Josephine, Sherman, Tillamook, Wasco and Wheeler. In Washington, classes are held in Klickitat and Skamania counties.