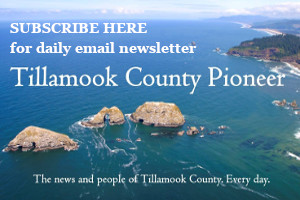 Tillamook, Ore. – The Oregon State University Extension Service in Tillamook County welcomes the public to the Strong Women Programs beginning on October 18–December 17, 2021.
The Strong Women classes are held at the OSU Extension Office in Tillamook, 4506 Third Street. Choose from in person classes at 9 am or noon on Mondays and Fridays or online via Zoom on Tuesdays and Fridays at noon. The virtual option will be held on Zoom so participants with access to the internet can log into the class from home. To participate in the Zoom Strong Women program you must have a sturdy chair without arms available (such as a dining room chair). The Zoom link will be shared with those who register for this option. All participants (in person and virtual) will be provided with hand and leg weights and should wear comfortable clothing and athletic shoes. Registration is recommended one week prior to the program.
When registering online, new participants must complete the required screening and enrollment forms and pay the $30 online registration fee with a credit/debit card or bring their check or cash payment to the OSU Extension Office, 4506 Third Street, Tillamook. Those over age 70 or those with other chronic health conditions must obtain a release from their medical provider before beginning.
All new participants attending sessions at the OSU Extension Office should participate in an orientation October 15, 11-11:30 am or schedule an appointment with the program coordinator, Nancy Kershaw, 503-842-3433 prior to beginning the program. Zoom participants are encouraged to attend this orientation to learn the exercises and pick up their weights.
The Strong Women Program was developed at Tufts University, based upon research on how strength training improves the health of older adults. Research shows strength training improves bone density, reduces falls, improves arthritis symptoms, and increases flexibility and strength.
More information about is at https://extension.oregonstate.edu/tillamook Or call OSU Extension in Tillamook County at 503-842-3433.
Accommodation requests related to a disability should be made by October 15, 2021 to Nancy Kershaw at nancy.kershaw@oregonstate.edu or 503-842-3433.

About OSU Extension: The Oregon State University Extension Service shares research-based knowledge with people and communities in Oregon's 36 counties. OSU Extension addresses issues that matter to urban and rural Oregonians. OSU Extension's partnerships and programs contribute to a
healthy, prosperous and sustainable future for Oregon.