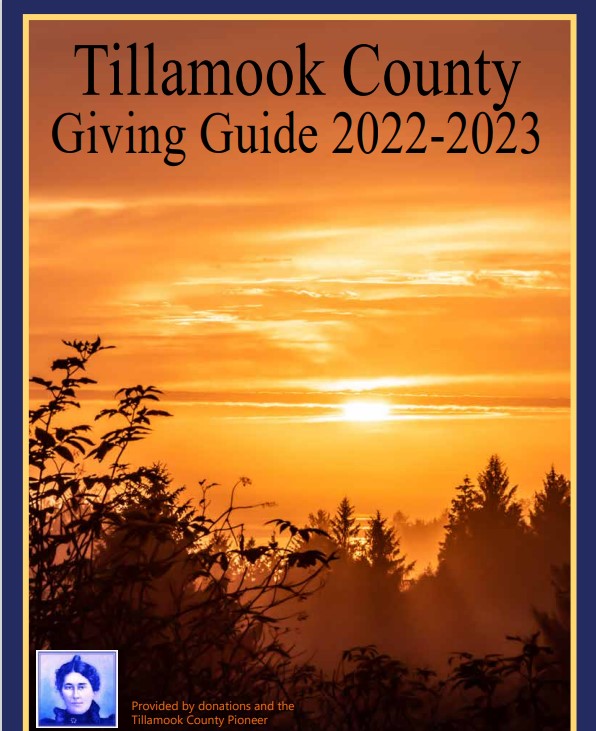 Tillamook, Ore. – The Oregon State University Extension Service in Tillamook County welcomes the public to a Tillamook County Mask Distribution.
The Mask Distribution will take place from 9 a.m. to 11 a.m. on Tuesday, October 5 and Wednesday, October 6 from 4 p.m. to 6 p.m. at 4506 3rd St at the PRI building in Tillamook.
The Mask Distribution will be a drive up event for community members to receive disposable facemasks for their businesses and families.
OSU Extension cares about the health and wellbeing of our community. With this mask distribution event, we are providing people with masks so they can protect themselves, their families, and their employees from getting sick with COVID-19.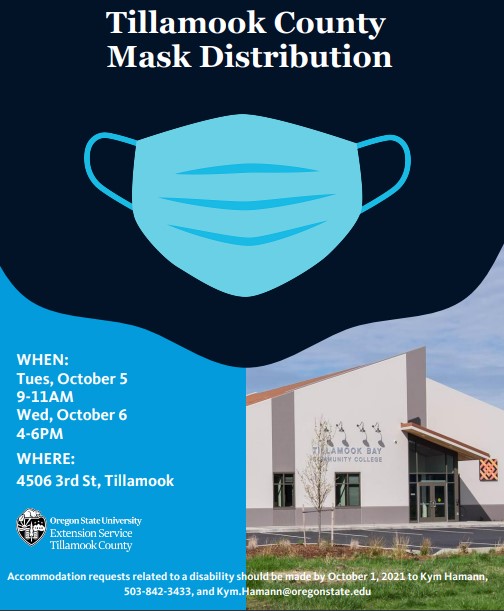 For more information, call OSU Extension in Tillamook County at 503-842-3433.
Accommodation requests related to a disability should be made by October 1, 2021 to Kym Hamann, 503-842-3433, and Kym.Hamann@oregonstate.edu.



About OSU Extension: The Oregon State University Extension Service shares research-based knowledge with people and communities in Oregon's 36 counties. OSU Extension addresses issues that matter to urban and rural Oregonians. OSU Extension's partnerships and programs contribute to a
healthy, prosperous and sustainable future for Oregon.