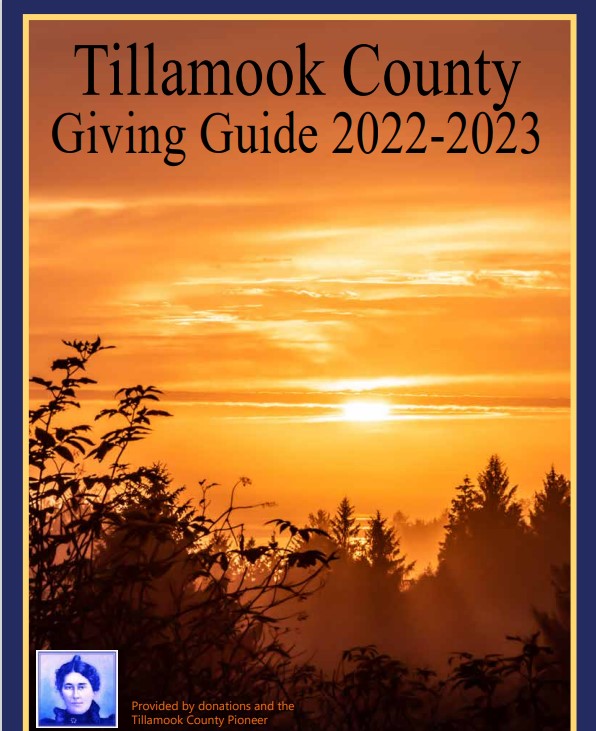 On August 24th, the Tillamook County Board of County Commissioners officially recognized and proclaimed August 31st as International Overdose Awareness Day. This demonstrates the commitment Tillamook County has to support residents who are fighting substance use disorders and the agencies working to support these individuals. Join TCCHC and community organizations for a family-friendly event on Wednesday August 31st in the Second St. Plaza from 4:30 to 6:30 pm.
Tillamook County's broad approach to overdose prevention includes partnerships between public health, health care systems, and law enforcement. The approach focuses on:
• Increasing capacity and access to services such as harm reduction, treatment and recovery, behavioral health services and peer-delivered services.
• Community awareness, preparedness, and response initiatives related to substance use disorders.
In April of 2021, the Tillamook County Board of County Commissioners approved a Harm Reduction and Syringe Service Program initiative by Tillamook County Public Health in partnership with Tillamook Family Counseling Services to address substance use at a community level in Tillamook County.
In one year, substance use services in Tillamook County continued to grow with the formation of a coalition,
Our Tillamook, Opioid Disorder Resource
, dedicated to address opioid use, and expansion of Medication assisted treatment (MAT) treatments options as well as Behavioral Health Support in Tillamook.
Help us continue to increase awareness, resources and education for substance use disorders by participating in Tillamook County's International Overdose Awareness Day in the downtown Tillamook 2nd St. Plaza from 4:30pm-6:30pm on August 31, 2022.
This event aims to prevent overdoses, remember without stigma those who have died, and acknowledge the grief of the family and friends left behind. There will be local resources, stories of those in recovery, as well as a NARCAN demonstration and a distribution of kits.
We hope to encourage and empower our neighbors and Tillamook community members in their response to overdoses. The more conversations we have and the more people who are willing and comfortable enough to carry and administer NARCAN if needed, the less lives we will lose to unintentional overdoses.
Resource from the following groups will be available:
1. Tillamook County Public Health Harm Reduction and Syringe Service Program
3. Prime+ Peers
5. Dual Diagnosis
7. CARE
8. HUGGS – Helping Us Get/Give Support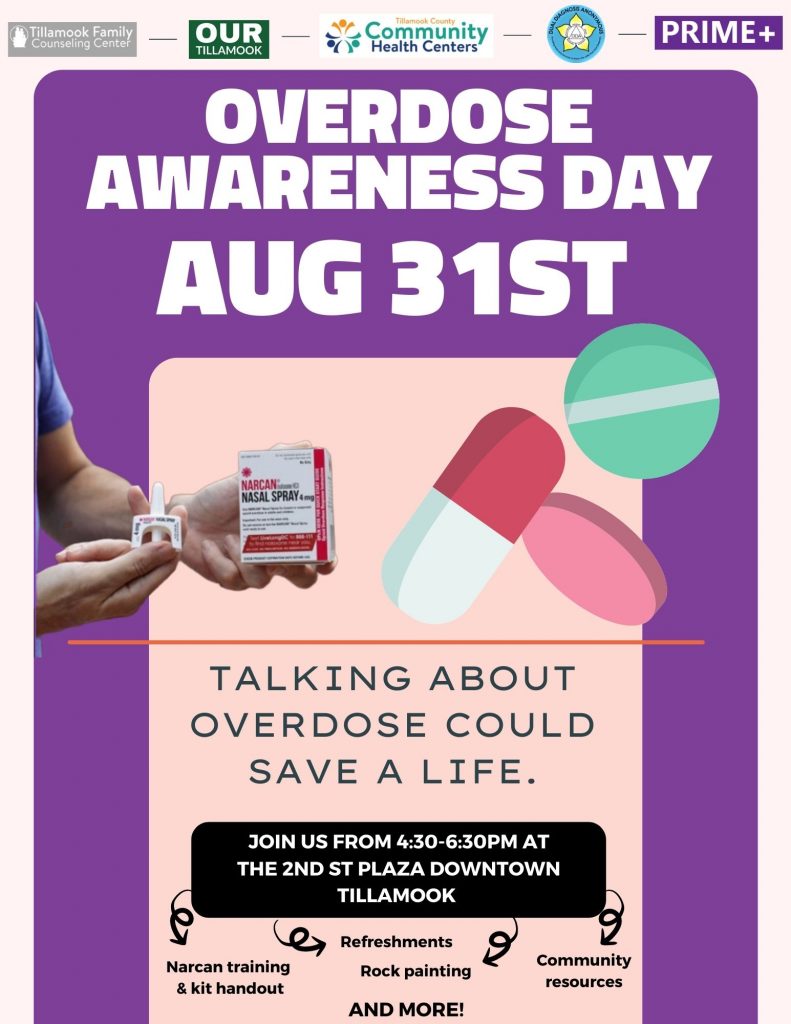 If you or someone you know needs help, here are local resources: