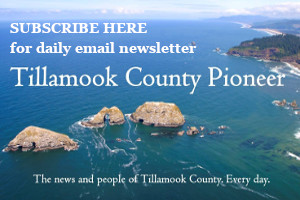 August 5, 2021, Tillamook, OR: Due to the Tillamook County Transportation District COVID Response Plan protocols, the Pacific City Free Shuttle will be running on a reduced schedule for Sunday, August 8. Service interruptions are not anticipated on Friday, August 6 or Saturday, August 7.
The 30-minute midday service times will be reduced to 60-minute service times. Shuttles will depart from the Thousand Trails Office every 60 minutes, beginning at 9:00am and will operate along the full, regular route. The last trip of the day will leave the Thousand Trails office at 5pm. For more information please look for the service alert on the District website at www.TillamookBus.com.
Tillamook County Transportation District appreciates rider's understanding and patience as we work to serve you to the best of our abilities this weekend. We apologize for any inconvenience and look forward to returning to our normal summer schedule as soon as possible.
The District asks riders to prepare for the possibility of future service interruptions or suspensions that may result from the rapidly-changing COVID-19 protocols and concerns. TCTD has a COVID-19 Response Plan in place and is updating it to ensure the safety of our riders and our employees.