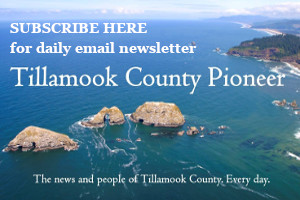 Paul Hanneman served 26 consecutive years in the Oregon House of Representatives from 1965 to 1991.
Paul passed away on May 3, 2017. He was born on July 20, 1936, in Portland, Ore. to Karl and Mary Hanneman. Their family moved to Pacific City in 1945 and built their home and fishing resort on the Nestucca River. During his service in the Legislature he was the original author of the "Bottle Bill" and chair of an Interim Committee that brought this concept of recycling to Oregon. The final version of the "Oregon Beach Bill" was largely due to his work as chair of the House Interim Subcommittee on Highways, and the state's first Forest Practices Act was enacted through his chairmanship of the House Natural Resources Committee. "Landmark Legislation" and "First In The Nation" are terms frequently used to describe these laws.
Last year he authored a book titled, "The Inside Story: Oregon's Beach and Bottle Bills."
Hanneman served on more than 40 local, state and federal committees, boards and commissions. His civic work included 19 years. By trade or profession he has been a commercial artist, boat builder, wood products manufacturer, Coast Guard licensed guide, commercial fisherman and a Tillamook County Commissioner (2000-2004).
Surviving Paul is his wife of 54 years, Sandra, and their son Kurt, many loved nieces, nephews and extended family members. Paul was preceded in death by a son, John, and by three older brothers who all served in WWII.
Paul's most fond memories were of family/friends gatherings celebrated with laughter and music.
At his request, no public services are planned. Memorial donations in his name may be sent to the Pacific City Dorymen's Association, the Samaritan North Lincoln Hospice Program or to a charity of your choosing.