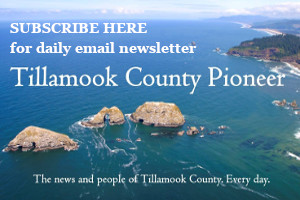 On Friday April 23rd, a federal vaccine safety review panel recommended lifting the pause on the Johnson & Johnson COVID-19 vaccine for people 18 and older. Based on the panel's recommendation, the U.S. Food and Drug Administration (FDA) lifted the pause and added a warning about the rare side effects of blood clots in women under the age of 50. 
The Western States Scientific Safety Review Workgroup, composed of public health experts from Oregon, California, Washington and Nevada, will now convene to review the FDA's decision to lift the pause. Once that review is completed, OHA will share those recommendations to clinicians and vaccine providers on plans for the resumption of the vaccine's use and distribution in Oregon.
COVID-19 in Oregon: A moment of promise and peril
Today, Governor Kate Brown was joined by Director of the Oregon Health Authority Patrick Allen and State Health Officer and State Epidemiologist Dr. Dean Sidelinger at a news conference to provide an update on the pandemic in Oregon.
At this moment, Director Allen said, Oregon faces both promise and peril. The state continues to make good progress in its vaccination efforts but "the COVID-19 virus is surging and  it is threatening to send more people – and younger people – to the hospital than we've seen before in this pandemic."
Director Allen emphasized the need to ensure equitable distribution of the vaccine to underserved communities and pledged to work with partners to ensure no community is left behind.
Despite the surge, and the fact that demand for vaccination is lagging in some counties, Director Allen was hopeful.
"We can enjoy a safer summer and get back to the people we love and the things we love to do – if all of us do our part. The best way to put the pandemic behind us is to take this simple, direct action: get vaccinated."
TILLAMOOK COUNTY has one of the highest vaccination rates — 41% of population have received one dose; 27% fully vaccinated.
Vaccination in Oregon by the numbers:
According to the Centers for Disease Control and Prevention (CDC), half of Oregon's adult population has received at least one dose of a COVID-19 vaccine:
More than one million Oregonians are fully vaccinated.
As of 

today

, three in four seniors have been vaccinated.
Oregon is on track to vaccinate eight out of 10 people in Oregon by 

July 4

, if the current rate of immunizations is sustained.
Red alert in latest COVID-19 forecast
The spread of COVID-19 is accelerating throughout the state, driven by more transmissible variants and our actions, said state epidemiologist, Dr. Dean Sidelinger, at today's press conference.
Daily cases, percent positivity and hospitalizations continue to rise sharply.
"A fourth wave is upon us," said Dr. Sidelinger. He warned that  if spread continues at this rate, Oregon hospitals risk being swamped by virus-stricken patients, and counties could return to higher risk levels.
He urged people in Oregon to act now to contain the virus.
"We can slow the virus by continuing to wear masks, gather more safely and maintain physical distancing. And, of course, by getting vaccinated as soon as possible."
Twelve counties could move back to Extreme Risk next week
As Oregon faces a fourth surge of COVID-19, Governor Kate Brown announced at today's press conference that 12 counties could move back to Extreme Risk on Friday April 30 without an intervening  "warning week." Decisions will be made early next week after county data has been analyzed.
The county risk level framework uses four different risk levels for counties based on COVID-19 spread—Extreme Risk, High Risk, Moderate Risk, and Lower Risk—and assigns health and safety measures for each level. Usually, county risk levels are reassigned every two weeks and the first week's data provides a "warning week" to prepare counties for potential risk level changes. Governor Brown canceled the  "warning week"  amid the current surge in COVID-19 cases and hospitalizations.
Vaccination made easy in Jackson County
This week, the Jackson County Vaccination Equity Center at the Expo opened in Central Point. Everyone 16 and older is welcome to get the free COVID-19 vaccine there. Designed with convenience in mind, folks have drive-thru or walk-up options and there's even a mobile clinic for those who need it. An image of a flyer promoting the event is pictured at right.

"We are excited to offer people free, easy-access COVID-19 vaccinations. Our community is not only dealing with the impact of COVID-19, wildfires ripped through the area in 2020 and nearly 2,500 homes were destroyed," said Tanya Phillips, Jackson County Health and Human Services spokesperson.
"We also know that we need to meet people where they are, especially folks who live in remote areas or those who speak languages other than English. Our mobile clinics give us a lot of flexibility to reach everyone who wants to get vaccinated."
The vaccination clinic is a pilot program in partnership with the Federal Emergency Management Administration, Oregon Health Authority, Oregon Office of Emergency Management, Jackson County Health and Human Services, Jackson County Emergency Management, and Providence Health & Services, and was featured in the April 12 edition of the Coronavirus Update. Person shown at left getting vaccinated.
Jackson County Expo is located at 1 Peninger Road in Central Point, OR 97502.