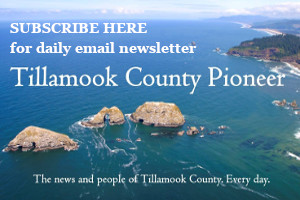 WHAT: Law enforcement personnel from across the entire country will spend 4 hours on one day (April 11) focused on reducing distracted driving.
WHO: We'll kickoff this unprecedented blitz with guest speakers from ODOT, Oregon State Police, Oregon State Sheriff's Association, Oregon Association Chiefs of Police, and local law enforcement. Learn more about the distracted driving crisis and how we're working together to tackle it. Pioneer Courthouse Square, 715 SW Morrison St., Portland; Noon, Thursday, April 11
WHY: 95 people died in crashes involving a distracted driver from 2013-17 in Oregon. That number is, in reality, likely much higher. These are preventable crashes, yet they are becoming more common. Oregonians even admit they don't like being a passenger in a vehicle when the driver is using a cell phone… yet they do it when they drive, too. What will it take for drivers to put away the distractions and focus on driving?
Throughout April, law enforcement will be working overtime to identify and ticket offenders.
We're also reminding people just how much it can cost: thousands in fines, possible jail time – not to mention the tragic results of a crash caused by a distracted driver.