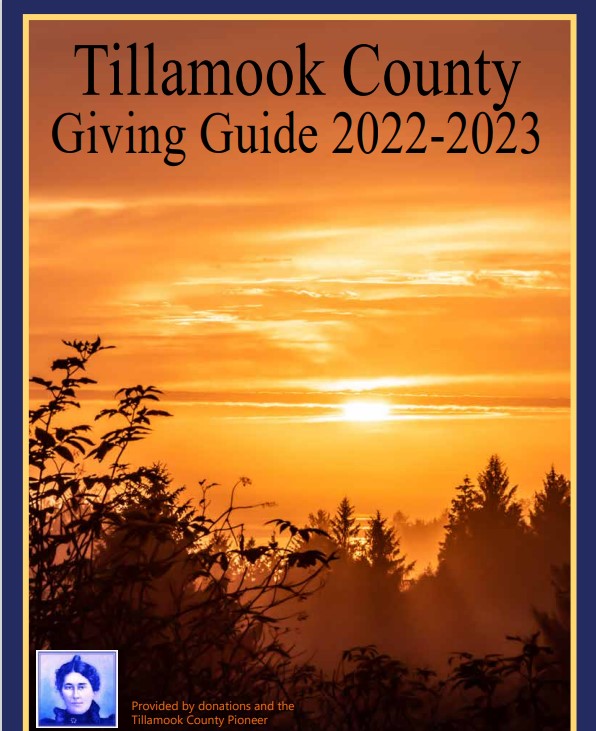 By Victoria Stoppiello, for Food Roots and White Clover Grange
I heard a story years ago about a Tillamook County resident who absolutely loved pie, loved pie so much that he ended his life with pie. He was like me, enjoying a slice of pie standing up with no utensils, just a slice of pie in one hand, looking out the window above his kitchen sink—and dropped dead from a massive heart attack. Obviously he died doing what he enjoyed.
Now that may be taking things to an extreme, but you have an opportunity to eat just about as much pie as you like, an amazing variety of pie as well while benefiting two Tillamook County organizations: White Clover Grange and Food Roots.
This year's North County Pie Day will be held 2:30 to 5:00 p.m. Saturday, January 26 at White Clover Grange located at 36585 Hwy 53, about 2 miles east of Hwy 101. The Grange has plenty of parking and is landmarked by a humorous cow sculpture.
For a mere $10 admission ($5 for children 12 and under) you will have the opportunity to bid on quite fabulous pies to take home—described with stunning wit by auctioneer Susan Tone, returning for her fifth year. Liz Cole will be performing "Ode to Pie." To top off the afternoon, you will participate in the wonderful pie feast that follows the auction.
Leading the pie-pack this year was Mike Ehlen with a hand-picked wild huckleberry pie.
Other "celebrity" pie makers:
Julie Barker of Buttercup, local lamb shepherd's pie
Bread and Ocean, Crab Quiche
Kendra's River Inn, Skillet Cookie Pie
Marie Scovell, venison mince meat pie
Carol Peterson, "mile high" lemon meringue
Renee Delight-La Torre, Lorraine Ortiz, Mary Faith Bell, Kim Miller and the Salmonberry Saloon will surprise us with pie ingredients yet to be determined. Other talented pie bakers are lining up to fill out the auction pie list.
North County Pie Day is presented by de Garde Brewing and Manzanita Grocery & Deli ("The Little Apple"). This event's other sponsors include Valerie Schumann – Principal Broker at Berkshire Hathaway Home Services, Salmonberry Saloon, Moon River Farm, Hans Tonjes – Real Estate Broker, Unfurl, and Finnesterre.
If you are interested in volunteering at the event, baking a pie for the feast or auction, or sponsoring North County Pie Day, please contact Joel Caris at joel.caris@foodrootsnw.org or 503-705-7100 for more information.


Food Roots (foodrootsnw.org) exists to grow a robust food system on the north Oregon coast through community engagement, education, food producer and entrepreneur support, and improved access to local food throughout Tillamook County. Specific activities in North County, include providing garden-based lessons and farm field trips to Nehalem Elementary students, conducting free 6-week Seed to Supper gardening workshops for low-income adults, and providing matched savings accounts to local farmers and entrepreneurs, with $60,000 in capital provided to five graduates in the Nehalem area so far and an additional $96,000 in matched and saved capital currently being accrued by nine other local farmers and entrepreneurs based in and around the Nehalem area.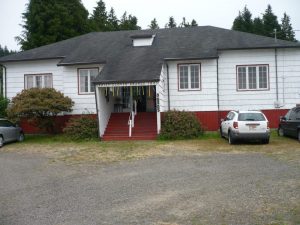 White Clover Grange (whiteclovergrange.org) maintains and preserves the historic Grange building located on Highway 53 and provides it as a venue for community events, workshops, educational activities, dances and other entertainment, and as a space for area nonprofits to use at a discounted rate. Among other purposes, the Grange has acted as a host for Seed to Supper gardening workshops, seed exchanges, farm film showings, farmer listening sessions, a variety of agricultural workshops, special dances, holiday bazaars, fundraisers, and other activities. White Clover Grange has partnered with multiple local nonprofits, including 4-H Youth Development, Food Roots, the Nehalem Valley Farm Trust, Fulcrum Community Resources, the Rinehart Clinic, Friends of Family Farmers, the Nehalem Bay Garden Club, OSU Extension, and others.