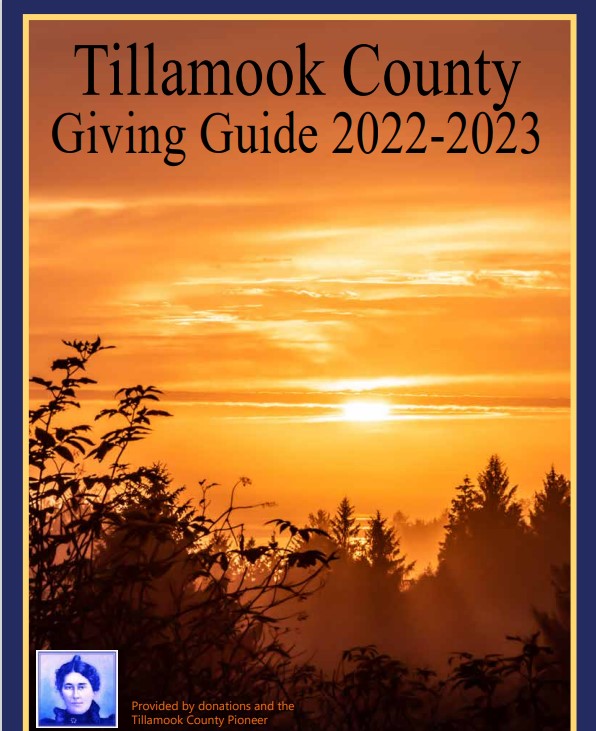 Oregon Department of Forestry, Tillamook District
September 12th, 10 am:
Here is the morning update from the Pike Road Fire. The fire located approximately 5 miles north of Tillamook and just east of Bay City, began the evening of Monday, September 7, 2020.
The goal now is to make sure the Pike Road Fire never again threatens the communities of Tillamook County. That begins with securing the fireline that has now held the fire in check for more than 24 hours.
Securing the fireline involves putting out all the fire that can creep, flare-up, blow or fall over the boundary that now exists between green and black. The term for this part of the fire effort is "mop-up". It is when firefighters dig and extinguish all the remaining fire, first adjacent to the fire line and once that is completed, further and further into the active fire area. Over time this creates an ever widening fire free area that any remaining fire would have to cross before escaping and being able to grow again. This is when firefighters are the most covered with black soot and ash, looking like loggers who worked to salvage the collective Tillamook Burns*.
To speed this work before the next drying wind, water is invaluable. Firefighters use water delivered by a network of fire hoses to complete this task. Four engines are assigned to pump water today which are being supported by tenders, large water tankers, which ferry water to them so they can stay in constant operation.
Bulldozers and excavators are available to break apart or turn over logs over so the firefighters can get to the fire more quickly. Heavy equipment no longer needed is being released from its Pike Road Fire commitment so it can assist on other fires.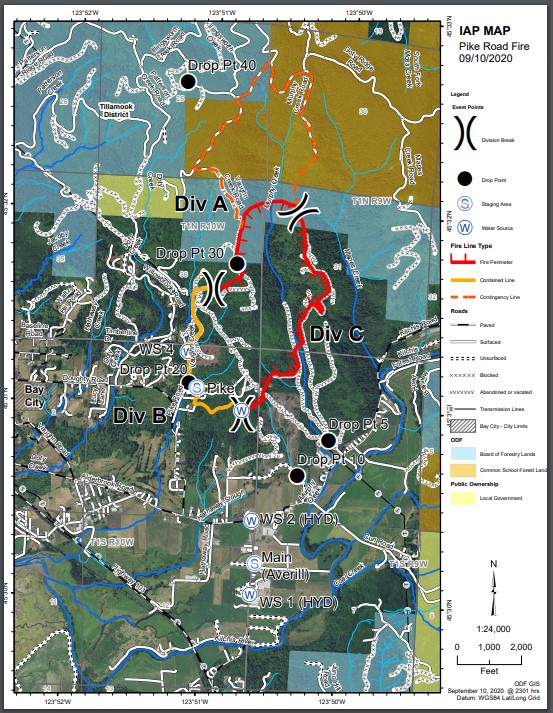 Today the Pike Road Fire remains mapped at 220 acres and is now 25% contained.
The Tillamook State Forest is closed to public entry until 11:00 pm on Sunday 9/13 at which time the restriction will be re-evaluated. Logging and forest road building are shut down (Level 4 Industrial Operations). The forest fire danger is extreme.
For reliable Oregon wildfire information good sources can be found at the Oregon Department of Forestry Website, Tillamook State Forest blog http://tillamookstateforest.blogspot.com/ and the newly created
https://wildfire.oregon.gov/
Resources on the fire for 9/12/2020 include:
4 engines
2 water tenders
8 bulldozers
2 feller bunchers
4 excavators
6 crews
Total personnel: 126
TillamookBurnFactandLegend33
Here is a history of the Tillamook Burns (1933, 1939, 1945, 1951).