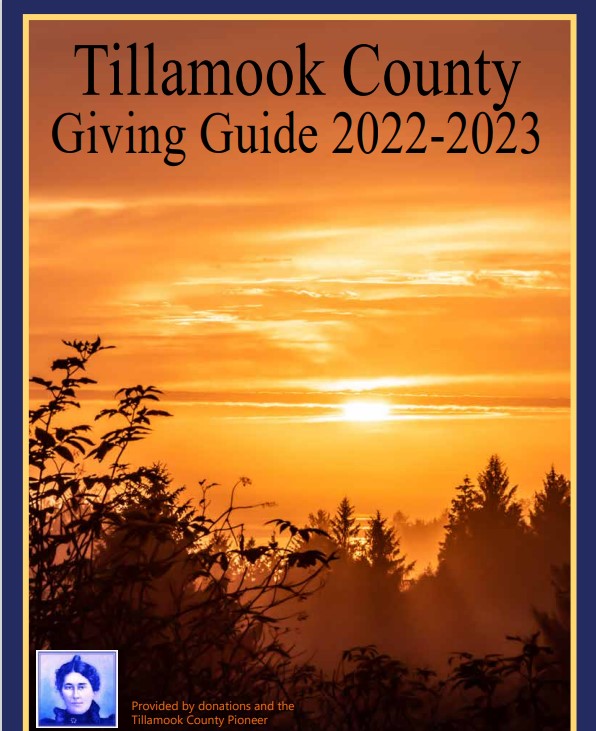 Today Eddy Wallmark, Tillamook District Protection Unit Forester, described the fire situation as "the weather is giving us a chance to make some really good progress." Local resources have been positioned and have been actively constructing fireline since the fire started. Yesterday afternoon and evening that line to stop the fires spread is now beginning to hold. Until yesterday all it would take was a wind carried ember to start a new fire. The vegetation is just that dry. With the winds dying down those flying embers are much less of a threat.
A bare earth path around the fire is expected to be completed by tomorrow, Friday 9/11. Local loggers and road builders have made their heavy equipment, bulldozers, feller-bunchers and excavators available to do this work. Backed up by crews positioning fire hose and fire engines
supported by water tenders the work continues towards stopping the fire growth. The work has continued day and night, with about 180 personnel currently assigned to the fire.
An accurate map of the fire has been difficult to construct due to its erratic growth and the hazards associated with putting someone near its edge to mark a location. Today information is being gathered to consolidate and communicate what the firefighters know about the area and make a map of the fire that will be available for the firefighters and public. Near Space Corporation has offered their Unmanned Aerial Vehicle (UAV/ drone) to fly the fire area with an infrared camera to determine where the greatest heat concentrations are. This flight will likely occur this evening 9/10 to observe the greatest contrast between hot and cool.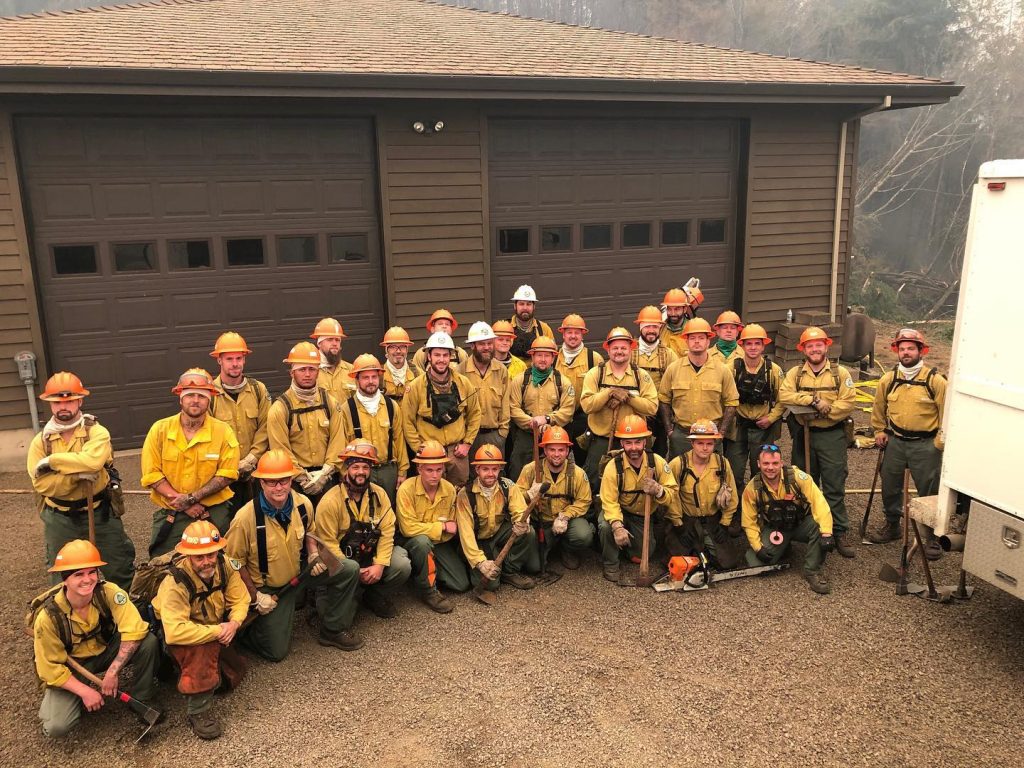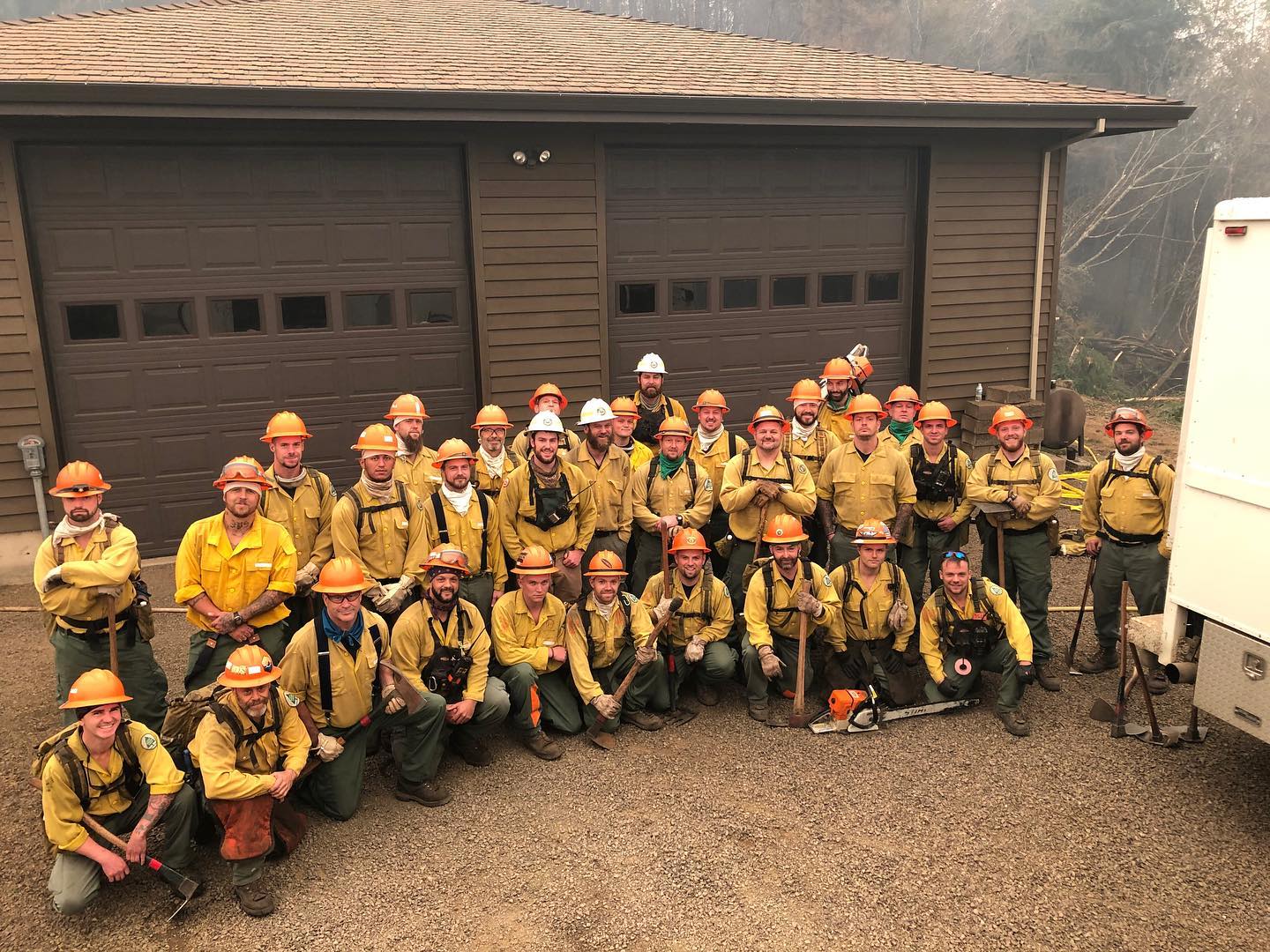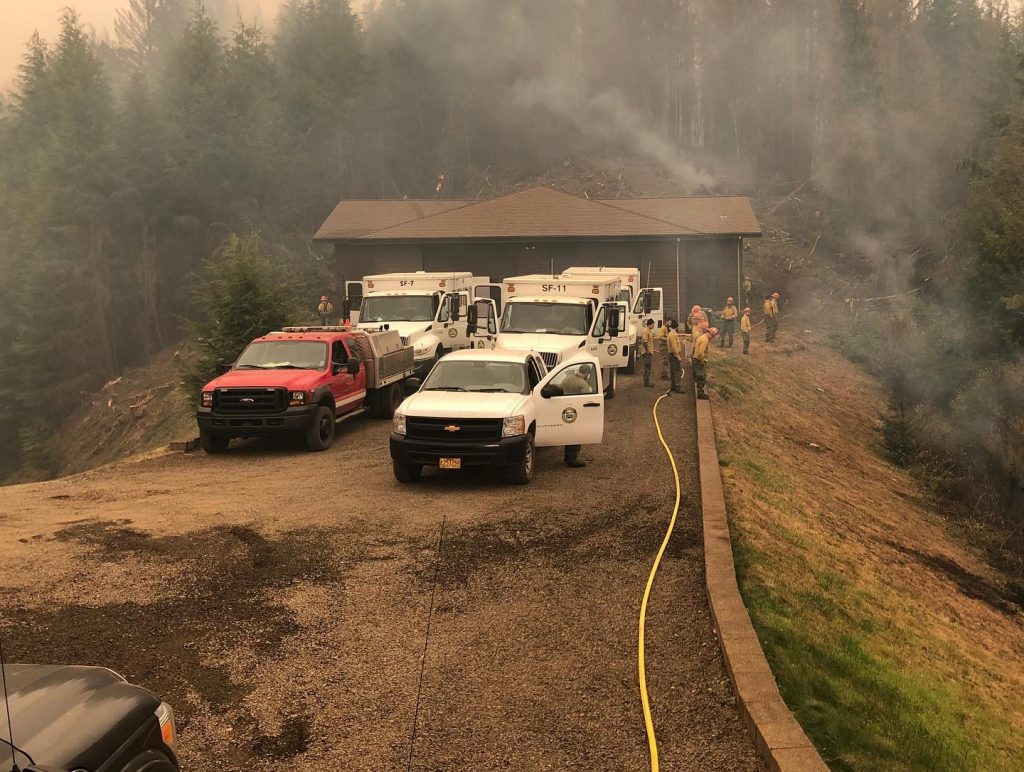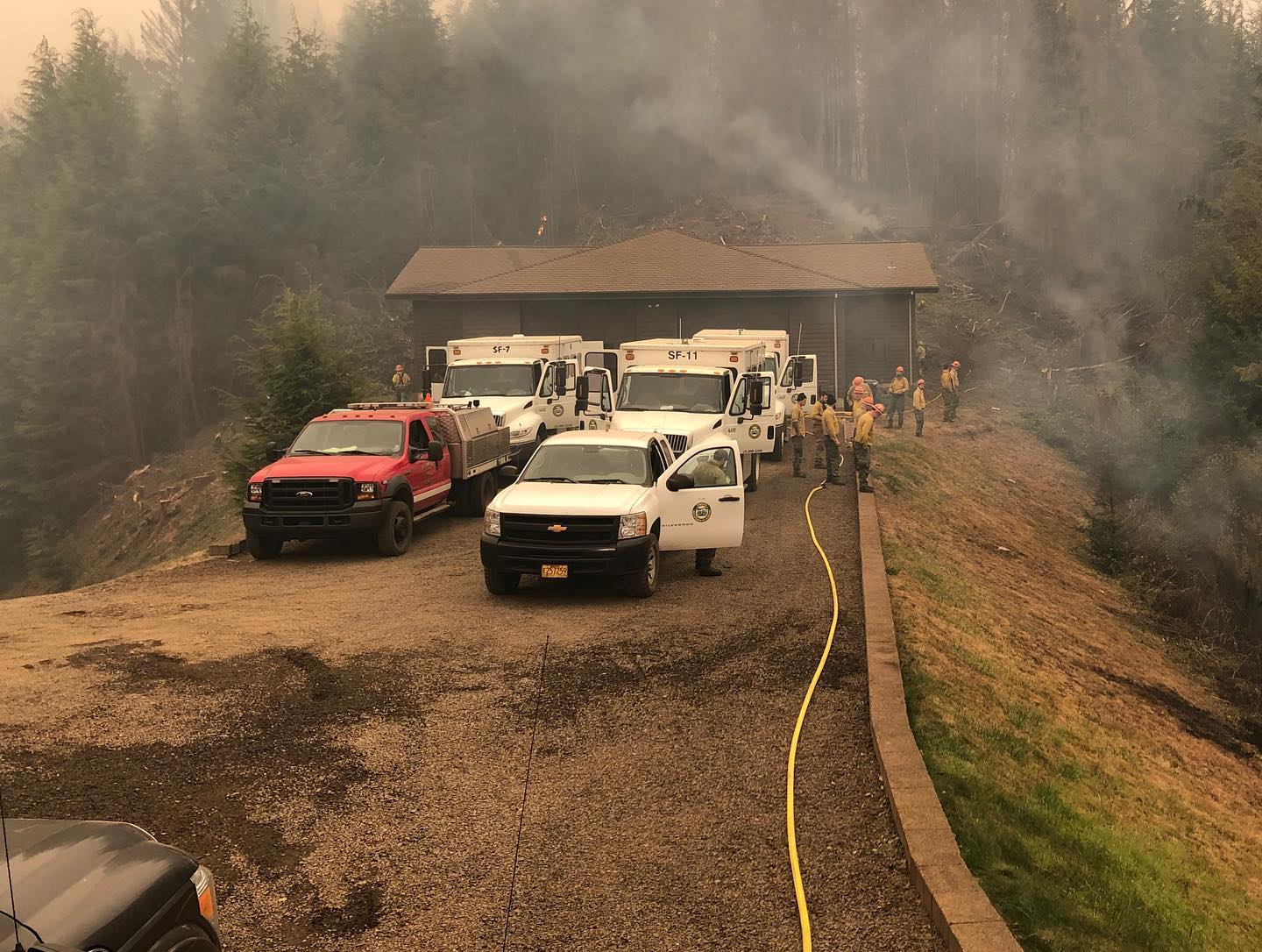 Resources on the fire for 9/10/2020 include:
7 engines
1 water tender
6 bulldozers
5 feller bunchers
1 excavator
8 crews
Total personnel: 180