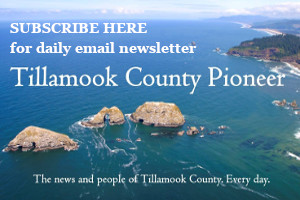 Did you know the Pioneer has a YouTube Channel?  And there are LOTS of videos available.  Pioneer Week, a production of the Tillamook County Pioneer, is a video review of recent news and community events here on the North Oregon Coast – for the week of April 9, 2021.
Here are additional story links:
 Seaside Aquarium= http://www.seasideaquarium.com/​ (503) 738-6211.
Elaxha Alliance= https://www.elakhaalliance.org/learn/…​
Digging= https://call811.com​
Pioneer Article on Beach Cleanup= https://www.tillamookcountypioneer.ne…​
SOLVE= https://www.solveoregon.org​
Mark Beach's book at Cloud and Leaf= https://cloudleafstore.com/desktop.php​