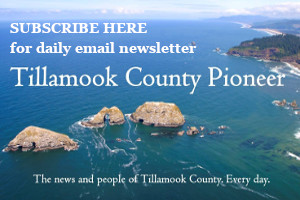 EDITOR'S NOTE: If you are a regular Pioneer reader, you'll likely remember our prolific Pioneer poet at 98 years young, Virginia Carrell Prowell. For decades she wrote a poem a month (or more), and she often shared them with the Pioneer. Virginia is also and author, and the Pioneer published her book – Diary of a Depot. Well – this made my Monday (and let me tell you it's been a few days of Mondays in the news department.)
Here is a poem from Virginia Prowell at the state of our weather. And I'd have to agree, we all need to do what we can to help support Mother Nature. Watch for information about upcoming Earth Day events this weekend.
– Virginia Carrell Prowell 4/17/23
Mother Nature is rewriting the norm.
Instead of April Showers She gives us rain storms.
No green leaves are appearing on the trees.
It is time to get back to our normal ways
With clear blue skies
And warmer days.
The month of May is just around the corner.
May flowers need Mother Nature's support now more than ever.
Here's the link to Chapter One of Virginia's book …
https://www.tillamookcountypioneer.net/memory-tracks-the-diary-of-a-depot-introduction-chapter-1/
PHOTO BY DON BACKMAN – Lester Creek Falls