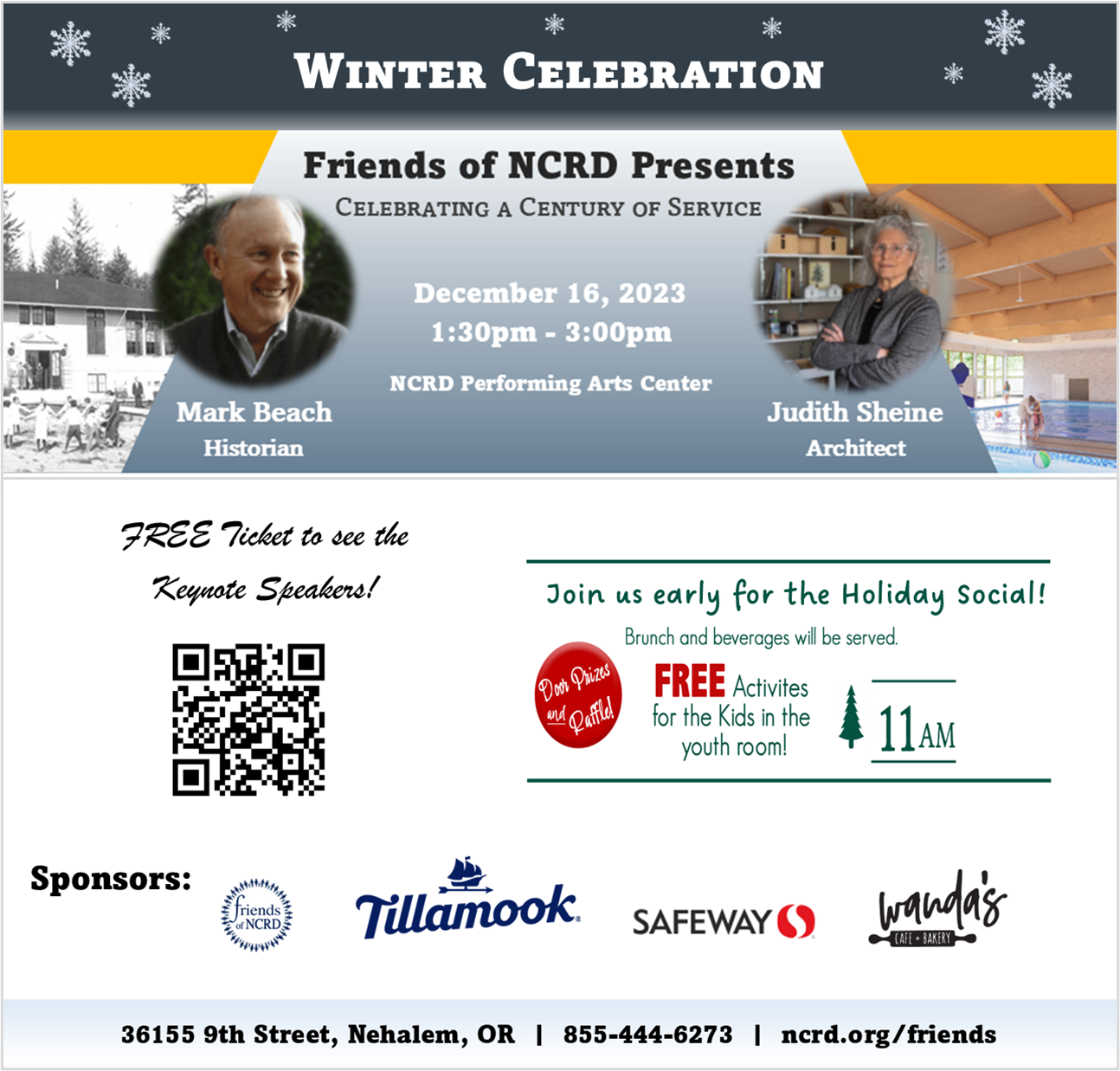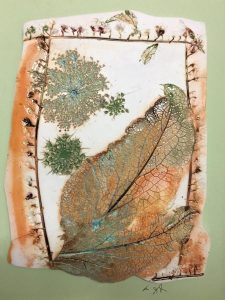 Portland potter Adrienne Stacey will present her show "O! How Glorious Our Weeds!" at the Tillamook County Pioneer Museum from September 20 until November 27, 2017. Ms. Stacey has been inspired by the native flora at Kilchis Point Reserve, the Tillamook Forest Center, Cape Lookout, Bob Straub State Park, the Little Nestucca River and several other locations around Tillamook County. She has used this inspiration for her pottery.
In a process that has been two years in the making, Ms. Stacey collected native plant materials throughout Tillamook County – always with permission from the landowners – and used that plant matter to make artistic designs on her thrown and hand-built pieces and tiles. At the high temperatures her pottery is fired, the plant materials disintegrate, leaving imprints that are then finished using Ms. Stacey's own glazes. Some of the plant matter "flashes" in residues when fired and results in oranges and browns on the fired clay. The end product is a warmly-colored "botanical print" on pottery and in 3D. Her artwork will be offered for sale during this exhibit with a portion of the proceeds to benefit the Pioneer Museum.
Meet Adrienne Stacey and enjoy her work at an Artist Reception on Sunday, September 24 from 2 to 4 PM at the Pioneer Museum, 2106 Second Street, Tillamook. All are welcome and light refreshments will be served. For more information, contact TCPM at 503.842.4553 or visit www.tcpm.org.