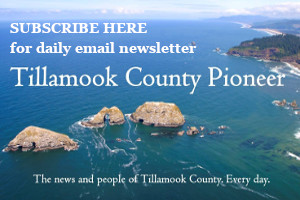 Have you wanted to learn the basics of food safety and preservation? Oregon State University Extension Service invites you to enroll in Preserve @ Home, an on-line food preservation class to teach individuals how to safely preserve a variety of food products. Participants learn how to produce high-quality, preserved foods and the science behind food preservation and food safety and how to safely can, dry or freeze the garden bounty.
The registration deadline is Tuesday, January 16, 2018. The first class of the 6-week course opens on-line on Thursday, January 18, 2018. Each lesson includes online text (that can be downloaded and printed), on-line bulletin board to facilitate participant discussion, and a real-time weekly chat to interact with classmates and instructors. The weekly on-line chat session for the first lesson will be on Thursday, January 25, 2018 from 1:00 to 1:45 pm. Topics to be covered include: Foodborne Illness – causes and prevention, Spoilage and Canning Basics, Canning High Acid foods, Canning Specialty High Acid Foods – pickles, salsa, jams, jellies, etc., Canning Low Acid Foods, and Freezing and Drying. Supplemental materials will include materials on planting varieties for food preservation and one on cold storage and root cellaring.
Nancy Kershaw, Preserve @ Home instructor will provide a hands-on lab experience for Western Oregon participants at the OSU Extension office in Tillamook. Students will practice pressure canning and water-bath canning. The optional hands-on lab will be held on Saturday, March 10, 2018, 9:00 am to 1:00 pm.
Cost of the course is $55. Many of the supplemental materials are available free, on-line. Class size is limited. This course offered cooperatively with the University of Idaho Extension Service and eXtension. Register online at:
http://bit.ly/TillamookFoodPreservation or call 503-842-3433 if you need assistance registering.
For more information and registration materials visit this web site: http://extension.oregonstate.edu/tillamook or contact Nancy Kershaw, OSU Extension FCH agent, nancy.kershaw@oregonstate.edu, 503-842-3433.

Oregon State University Extension Service offers educational programs, activities, and materials without discrimination based on age, color, disability, gender identity or expression, marital status, national origin, race, religion, sex, sexual orientation, or veteran's status. Oregon State University Extension Service is an Equal Opportunity Employer.
If you have a disability that requires special considerations in order for you to attend this event contact the OSU Extension Service in Tillamook at 503.842.3433 two weeks prior to the program start date.