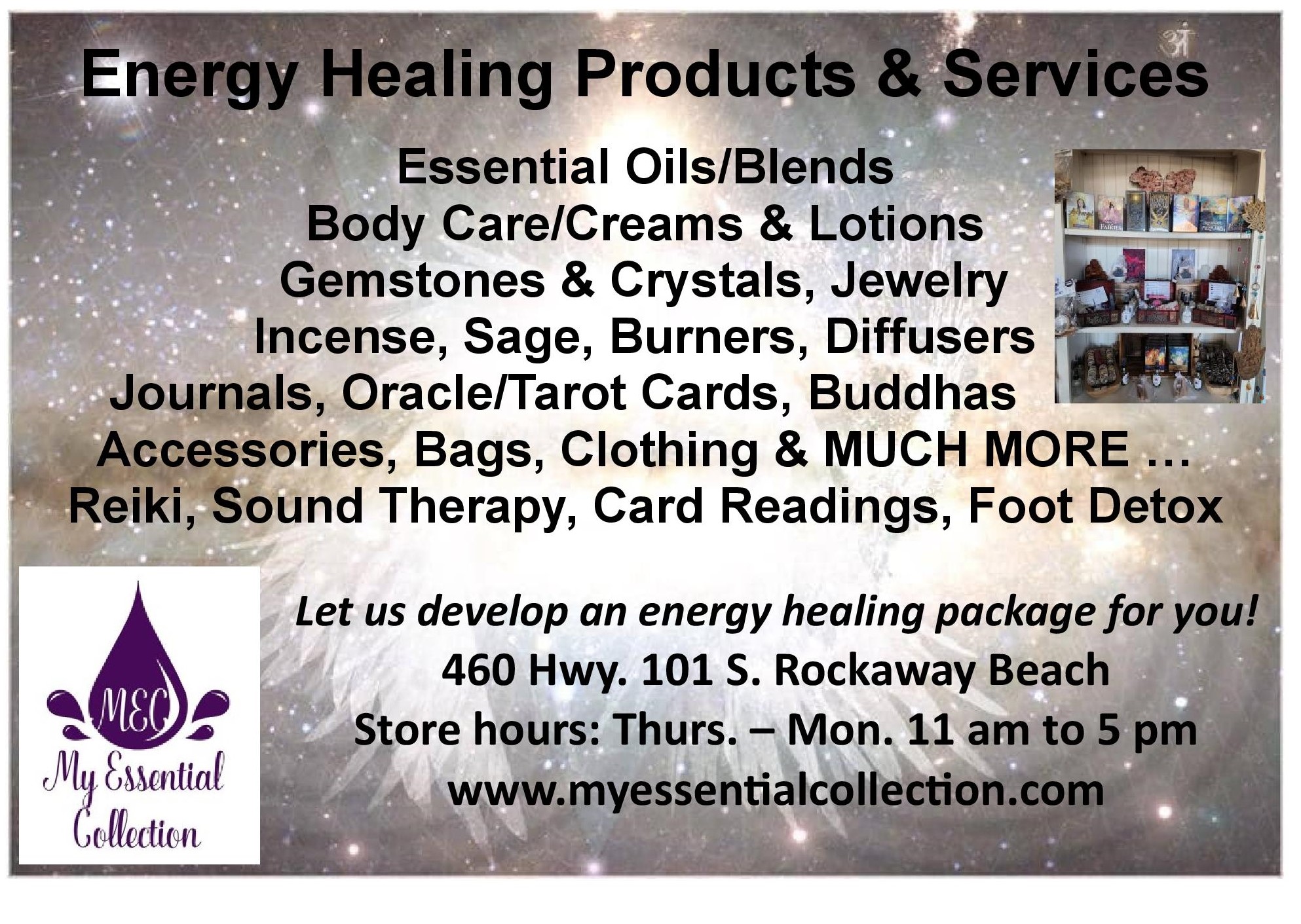 Compiled by Brian P. Halvorsen
A bevy of candidates are running to be the GOP nominee for Oregon Governor, which will be decided in the primary election this Tuesday, May 15. The winner will face off against incumbent Governor and likely Democratic nominee Kate Brown in November.
REPUBLICAN PRIMARY
Knute Buehler: Considered the frontrunner for the GOP gubernatorial nomination, Buehler has received the endorsement of several newspapers including The Oregonian, The Portland Tribune, and The Eugene Register-Guard.
On the campaign trail, Buehler has positioned himself as a moderate conservative who has the experience and temperament to work across the aisle. He's been critical of President Donald Trump and his administration, which has drawn the ire of other Republican candidates in the race and well as some voters.
He's also drawn criticism for skipping candidate forums and refusing to address criticism levied against him by other Republican candidates. Instead, Buehler's campaign focuses on how he stacks up in the general election against Governor Brown.
Among Buehler's positions are "holding the line" on new taxes and reforming employee pensions to redirect funds to classrooms and increasing the state's high school graduation rates. In the most recent legislative session, Buehler joined the bipartisan effort to close the firearm background check "boyfriend loophole".
A native of Roseburg, Buehler is an orthopedic surgeon and District 54 State Representative. He ran unsuccessfully in 2012 against Kate Brown for Oregon Secretary of State.
Greg Wooldridge: Retired Navy Captain and former Blue Angels pilot Greg Wooldridge jumped in the race much later than Buehler but covered the gap quickly with support from some Republican lawmakers including Bill Post of Keizer.
Wooldridge won the Dorchester Conference poll in March–11 percentage points over the runner-up, Knute Buehler.
The Democratic Party of Oregon was critical of the Republican candidates for appearing at the Dorchester Conference, which featured Roger Stone, the controversial former advisor to Richard Nixon and Donald Trump. The conference employed members of a group called "Proud Boys" to be Stone's security at the event. The group is categorized as a hate group by the Southern Poverty Law Center.
Wooldridge's campaign touts his experience as leader of the Blue Angels as why he's ready to lead Oregon. Among his policy proposals are making Oregon's tax system more transparent, repealing Oregon's protections for undocumented immigrants, increasing private infrastructure investments and reforming PERS.
Sam Carpenter: Echoing President Donald Trump's message on the campaign trail, businessman Sam Carpenter wants to "Make Oregon Great Again".
On Carpenter's website he lists President Trump on his "issues" page as the model for his campaign and policy proposals, which include increased timber harvest for state revenue, taking a "regulatory and judicial backseat" to businesses, opposing firearms regulations, enacting term limits and lowering taxes.
During campaign events and debates, Carpenter has been a frequent critic of Knute Buehler and other Republicans who don't support President Trump.
Originally from New York, Carpenter has lived in Oregon for over 40 years and is the majority owner of Centratel, a telephone answering service with 48 employees in Bend. His campaign says his experience as CEO will enable him to run the state better than politicians. On his website, Carpenter writes, "It's the CEO's down-and-dirty task to get the job done no matter the obstacles".
Carpenter's support for repealing Oregon's sanctuary state law, which provides certain protections to undocumented immigrants, drew criticism from Hermiston's Hispanic Advisory Committee in March. Carpenter was addressing the group and fielded numerous questions on his immigration policy when he said, "illegal aliens" who commit crime "are giving the Hispanic community a horrible reputation". He added they were "probably more of a danger to you than to the native Americans here."
Keenan Bohach: Bohach filed to run for the Oregon GOP gubernatorial nomination in September 2017. He's a farmer from Keizer who previously served in the US Army. On the issues, Bohach supports increasing taxes on wealthy individuals, is pro-choice on abortion and supports government funding for family planning clinics like Planned Parenthood.
Bruce Cuff: Salem area real estate broker Bruce Cuff was unsuccessful in getting the Republican gubernatorial nomination in 2014 and at one time was seeking the 2018 nomination. He has since endorsed Greg Wooldridge.
https://time4cuff.org
Jonathan I, Edwards III: Edwards, a Gresham based Laborers' International Union of North America member, filed for the Republican nomination for governor on December 14, 2017.
Brett Hyland: On his website, Hyland calls for an end to the "one party rule" in Salem. His main policy position is reforming PERS. To do that, Hyland proposes the state enact a temporary sales tax to pay off the outstanding PERS debt.
Hyland grew up in the Portland area and is an Air Force veteran. He works as a venture capitalist and has served in voluntary leadership roles for Library Foundation, Inc.
https://bretthylandforgovernor.org
Jeff Smith: Smith originally hails from Elgin, Oregon, where he grew up on a cattle ranch. He attended the Oregon Institute of Technology and has spent his career in the aerospace industry.
On his website, he notes that he will stand up against special interest groups as Oregon Governor. He opposes the Affordable Care Act (ACA) which was passed under President Barack Obama. Smith attributes rising healthcare costs to the ACA.
https://www.jeffforgov.com/
David W. Stauffer: Stauffer is from Portland and proposes building water pipelines developed by his company Stauf Ent., Inc. According to Stauffer, the pipelines can be used to heat and cool homes, which could drastically reduce energy consumption and in turn help combat climate change.
https://www.facebook.com/StaufferforWater
Jack Tacy: Tacy is a Lebanon resident who works in the forestry industry, He filed to run for the Republican gubernatorial nomination in November 2017 but has since endorsed Sam Carpenter.
https://www.facebook.com/Jack-Tacy-for-governor-1965423757070816/
DEMOCRATIC PRIMARY
Kate Brown: As Oregon Secretary of State, Brown was the successor to former Governor John Kitzhaber, who resigned in 2015 due to an ethics investigation surrounding ways he allegedly used his office for personal gain. While the federal government closed their investigation without charging Kitzhaber, the Oregon Government Ethics Commission concluded in February of this year that there were 11 instances where he likely violated state ethics laws.
Governor Brown won a special election to serve the remainder of the term in 2016 and this election will be the first in which she's ran for a full term as Oregon Governor. Prior to serving as Governor, Brown was the Oregon Secretary of State from 2009 to 2015, served in the Oregon Senate from 1997 to 2009 and the Oregon House from 1991 to 1997.
Brown has signed several sweeping bills into law as her time as Governor, including the "motor voter law" which automatically registered everyone in the state's DMV system to vote. In the most recent legislative session, Brown championed a bill to close a loophole in the state's firearm background check system.
The Governor recently called a special session of the Oregon legislature to extend a tax break for sole proprietorships. House Republican Leader Mike McLane criticized the move as "political theater".
Although Brown is running on her record, she believes there is more work to be done–particularly in terms of protecting our environment. She was vocally opposed the idea of drilling for oil off of the Oregon coast when it was proposed recently by the Trump administration. Some environmental activists, however, have criticized Brown for not doing more to oppose the LNG terminal in Coos Bay.
Candace Neville: A progressive challenger to Governor Brown's left, Neville has been critical of the status quo in Salem. During interviews, Neville has said that Brown's actions do not represent the will of rank and file party members. She points the amount of money that Brown has raised from corporate and special interest groups whose priorities are contrary to the Governor's campaign promises.
Among her policy positions, Neville says the state should transition to renewable energy, make the timber industry more sustainable, promote state tourism, ensure working Oregonians have a "living wage" and increase state funding for education. She opposes the LNG terminal in Coos Bay.
Neville moved to Oregon in 1978 and works an independent real estate broker. She previously ran for the Democratic nomination for U.S. Senate in 2008 against on a platform of ending the Iraq War. She came in third behind the winner Jeff Merkley and runner-up Steve Novick.
http://www.candaceforgovernor.com
Ed Jones: Jones, the Redmond based excavator, is running to Governor Brown's right. The Willamette Week's editorial board described Jones as someone "who hasn't yet figured out he's actually a Republican".
On his website, Jones lists several platform positions including "prison reform" –In which he proposes the state require prisoners work and eight-hour, five day a week shifts as a part of their sentence. He also proposes the state rollback regulations, lower taxes on businesses and increase state timber harvests.
On forestry, Jones writes, "By logging and grazing we keep the underbrush down and the grasses growing strong and healthy. It's like mowing your lawn. When you cut the grass, it grows faster and healthier with more proteins. The same thing happens when it's grazed properly."
https://www.edjonesforgovernor.com
INDEPENDENT PRIMARY
Patrick Starnes: Running with official support from the Independent Party of Oregon is Patrick Starnes, who lists campaign finance reform as his top priority.
Instead of raising money from special interest groups, Starnes campaign has been making appeals to individuals for small dollar donations.
Starnes has limited the amount individuals can donate to his campaign at $100. He has also pledged to not take corporate or political action committee donations because as he told The Argus Observer, "We need to get money out of politics."
On other issues, Starnes describes himself as "moderate".
Starnes grew up in Oregon and is a cabinet maker by trade in Brownsville. He was elected to two terms on the Douglas Education Service board and one term on the McKenzie School District board.
Skye Allen: Allen is a retired contractor based in Portland. He has a sweeping platform which includes eliminating all taxes, a $27 per hour minimum wage and free college tuition.
According to Allen's website, he supports "free medical of all kinds for all Oregon citizens". He also supports creating "a statewide public business all citizens of Oregon are owners of and benefit from, as a separate entity from our existing private businesses and jobs."
https://www.skyeallenforgovernor.org
Dan Pistoresi: The 94-year-old Pistoresi is the oldest candidate in the Oregon gubernatorial race. He pledged to not raise any money until after the primary and wants his candidacy to inspire more people run for office.
Pistoresi told The Statesman-Journal, "Hopefully young kids get in there that can't be bought or sold by anyone".
According to The Statesman-Journal, the Independent Party of Oregon declined to officially support Pistoresi's campaign due to his pro-life position on abortion. Pistoresi is opposed to hydraulic fracturing for natural gas, opposed to offshore drilling off the Oregon coast and thinks the state should crack down on domestic violence.
Pistoresi resides in Coos Bay.
Sources:
• http://www.wweek.com/news/2018/03/07/right-wing-provocateur-roger-stone-asked-proud-boys-for-protection-at-dorchester-conference-last-weekend/
• https://www.splcenter.org/fighting-hate/extremist-files/group/proud-boys
• http://www.eastoregonian.com/eo/local-news/20180320/make-oregon-great-again-candidate-faces-pushback-at-hermiston-hispanic-advisory-committee-campaign-stop
• https://www.isidewith.com/en-au/candidate-guide/keenan-bohach
• http://www.oregonlive.com/politics/index.ssf/2018/04/kate_brown_calls_may_21_specia.html
• http://world.350.org/eugene/tell-governor-kate-brown-actions-speak-louder-say-no-to-jordan-cove-lng/
• http://www.wweek.com/news/2018/04/25/wws-may-2018-endorsements-for-oregon-statewide-office/
• https://www.argusobserver.com/news/independent-gubernatorial-candidate-we-need-to-get-money-out-of/article_dec0d26e-4d60-11e8-b7ea-37ec1f40b977.html
• https://www.statesmanjournal.com/story/news/politics/2018/04/21/oregon-independent-party-governor-candidates-internal-conflict-highlighted/530248002/
• https://www.thenewsguard.com/news/campaign-lincoln-city-s-gubernatorial-candidate/article_6de7fbbc-32b2-11e8-a578-3b3032483030.html