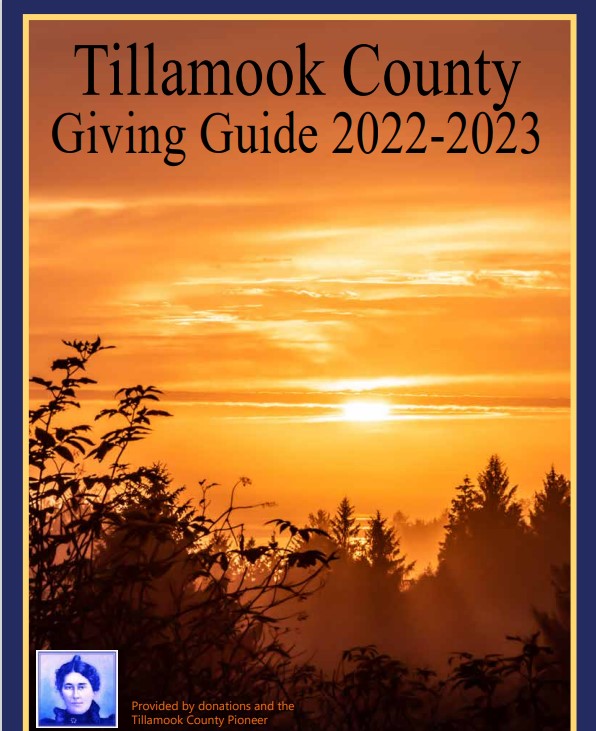 The first COVID-19 vaccine was given to a 90-year-old grandmother in the United Kingdom today. The vaccine, which was produced by Pfizer, was recently approved for use in the U.K. Vaccination provides hope that the pandemic will come to an end. To read more about the first vaccination in the U.K., see the story on the National Health Service webpage.
The first shipment of vaccines are due to arrive in Oregon around Dec. 15 and will be distributed according to Oregon's COVID-19 Vaccination Plan. Since the vaccine will take time to be distributed widely, it's important to continue taking safety measures to slow the spread of COVID-19.
New small business grant funding available
Governor Kate Brown has announced that $55 million in funding is available for Oregon's small businesses and nonprofits.
Each of Oregon's 36 counties is receiving a portion of $55 million in business grant funding. The counties will create grant programs to offer to small businesses. Counties are free to come up with their own approaches and criteria for issuing the grants, as long as it meets some minimum parameters. Some of those parameters are that businesses will have to be located in Oregon, have suffered revenue loss because of the pandemic, and not be behind on their taxes. The business can be for-profit or 501(c)(3).
In case you missed it: See recording of Facebook Live on social gatherings, holidays
As cases continue to rise in Oregon, COVID-19 is reshaping how Oregonians celebrate the holidays. Last week, OHA held a Q&A with tips on celebrating safely and information on the social gathering guidelines, and our experts answered questions. Watch the video in English or Spanish.
Here are the time stamps for the questions from the Facebook Live event:
7:32 – If no more than six people can gather total, what are households with more than six people supposed to do?
8:14 – Why is shopping with lots of people at big box stores safe, but gathering with a small group of friends isn't?
9:14 – What do you recommend for visiting COVID-19 patients in the hospital?
11:45 – If I get a COVID test the day before visiting family and it's negative, am I safe to visit them?
12:52 – If I travel to visit family over the holidays, do I have to quarantine when I get back?
13:57 – Is the six person/two household limit even enforceable?
16:30 – What happens if more than six people live in a household? Does someone have to leave?
17:00 – What about single person households? Can I only get together with one other person?
17:58 – Will the state close again for the upcoming holidays?
20:34 – What is your recommendation on getting tested?
21:29 – What if a person tested positive now? Would they be safe to be around at Christmas time?
22:40 – Why can I go Christmas shopping, touching shelves that everyone else has touched, but not the gym where everything is wiped down between uses?
24:39 – What's the plan to address individuals who blatantly disregard safety?
28:09 – What about mixed-use residential buildings with shared hallways and entrances where it's hard to avoid people. Should everyone be wearing masks?
28:50 – What about mental health? Social isolation is destroying lives.
31:16 – Should I report a large gathering if I see it? If so, where?
OHA

 publishes new equity-driven crisis care principles to support surge planning

OHA is publishing new crisis care principles to help the state's health care system manage public health crises, such as the recent surge of COVID-19 cases, that threaten to overwhelm hospitals dealing with scarce resources.

While the development of official guidance will take more time to establish, OHA recommends that health systems take steps now to incorporate the new principles into crisis care planning and procedures.

Since September 2020, OHA has met with community partners and health care experts to co-create a new and inclusive process, with the goal of creating new crisis care guidance centered in health equity. Input by advocates from the disability community, communities of color, health system ethicists and public health community advisors helped inform these principles as an interim step. OHA plans for robust, transparent and continued community engagement and collaboration to develop Oregon's future equity-centered crisis care guidance, including consultation with Oregon's nine Federally Recognized Tribes.

OHA's four key principles are non-discrimination, health equity, patient-led decision making and transparent communications.
Extending our deepest sympathies as Oregon loses 36 lives in one day
Today, COVID-19 has claimed 36 more lives in Oregon, raising the state's death toll to 1,080. Our hearts go out to the families, friends, neighbors and community members who have lost loved ones.
"The news of three dozen lives lost weighs heavily on all Oregonians," said Patrick Allen, director of the Oregon Health Authority (OHA). "Today we share an unfortunate milestone since the first case was reported in February that 36 deaths were reported today, the highest single day loss of life to date from COVID-19. All of us are affected, and the families and friends of those lost most of all. These lost lives touch our families, our workplaces, our neighborhoods, and our communities.
"At this unfortunate moment, as we work together to confront the challenge presented by COVID-19, we extend our deepest sympathies to those who have lost a loved one and to every Oregonian who has been impacted by the pandemic."